Colorado Official Roasts Michigan With Hilariously Fake Football Depth Chart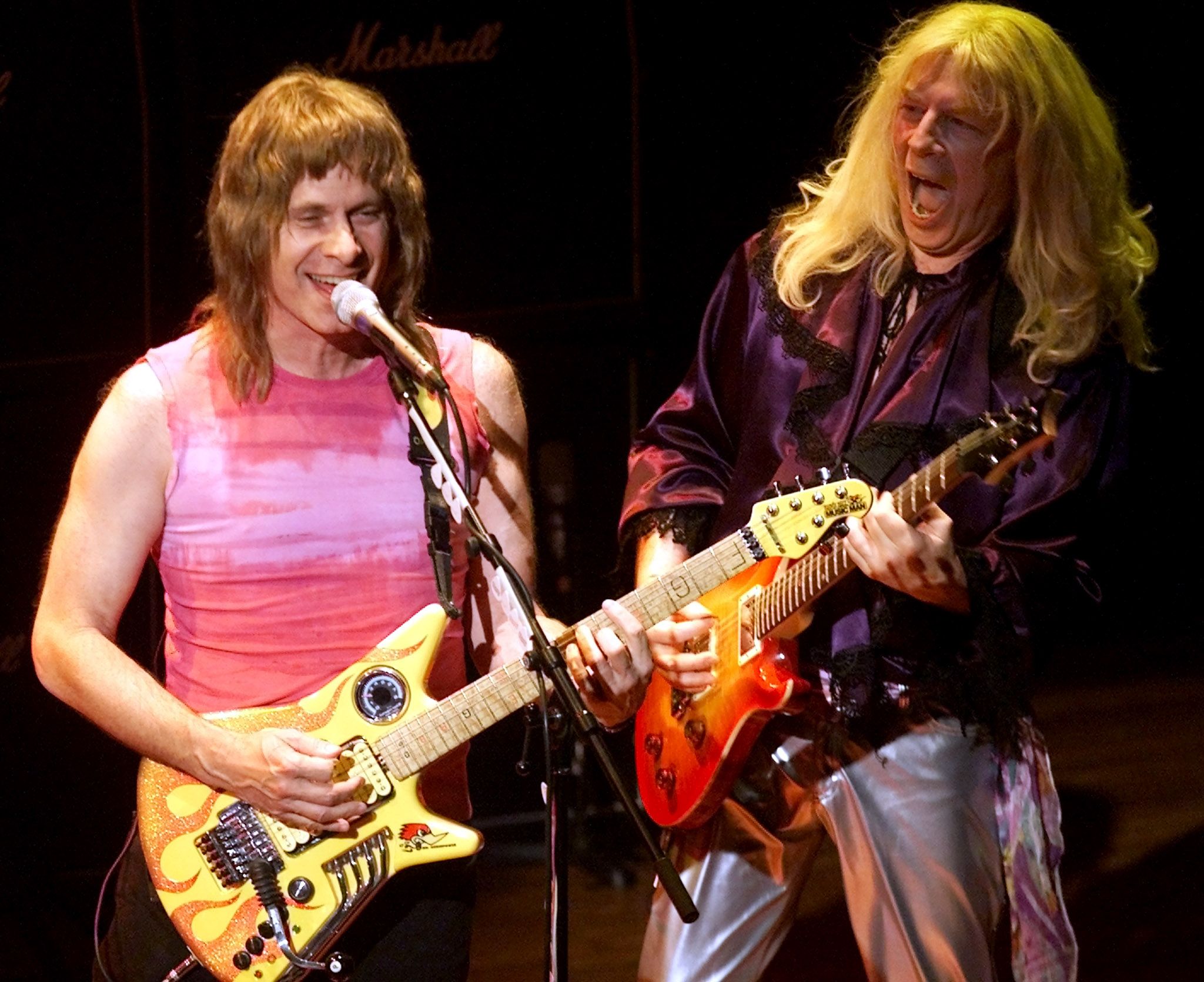 On Monday, University of Colorado director of sports information David Plati was speaking with his counterpart at the University of Michigan, David Ablauf. The Buffaloes travel to Ann Arbor to play a football game against the 4th-ranked Wolverines on Saturday. "So, are you guys putting out a two-deep chart?" Plati asked, referring to the positional depth charts that schools customarily release each week during the season.
"No," Ablauf replied. "Coach doesn't do that."
"Coach" is Jim Harbaugh, the steel-eyed nonconformist in his second season at his alma mater. When Plati informed the Buffaloes' coach, Mike MacIntrye, of Harbaugh's breach of protocol, he said, "Well, I don't think we should release one, either."
Plati, who has served all 32 of his years as CU's director of sports information with a mischievous twinkle in his eye, had a better idea. "I just thought, Why not have a little fun?" he said. "So I made up my own depth chart."
Plati's two-deep includes characters from some of his favorite films, such as Caddyshack, This Is Spinal Tap and The Godfather. It includes nods to a pair of legendary socialists, Vladimir Lenin and Bernie Sanders, at free safety. A foursome of deodorants at right guard. There is even piscine punning: After snapper, a legitimate position, Plati added "grouper," listing Abe Vigoda (Fish from Barney Miller) and Stephen Furst (Flounder from Animal House).
This is not Plati's first foray in creative writing while compiling pre-game press information. A few decades back, Kansas State was the first school on Colorado's schedule that refused to include injury reports (today, most schools do not). So Plati compiled a faux injury report for the Buffs that listed items such as "Vito Corleone, Out, Bullet Holes."
"It just feels as if people don't have as much fun as they used to," says Plati. "It's a college football game. There's no need to take it so seriously."
Below, we've re-created Plati's two-deep chart as a numerical roster. Beneath that is a legend with a short description of every "player" listed. Without Googling, we invite you to see how many players you are able to match to the description. Answers are at bottom.
00 Jim Otto
1 Olive Oil
1 Carl Spackler
4 Wanda Gershwitz
007 James Bond
8 Stewie Griffin
8 Sonny Crawford
9 Willie Wonka
12 Danny Devito
13 Elmer Fudd
14 Archie Leach
14 Lloyd Christmas
15 Roy McAvoy
15 Squints Palledorous
17 Scotty Smalls
18 Elwood Blues
19 Manute Bol
20 Ernie McCracken
21 Vladimir Lenin
21 Harry Dunne
23 Billy Ray Valentine
23 Travis Bickle
23 Alex Foley
25 Danny Noonan
26 Frank Drebin
27 Happy Gilmore
29 Louis Winthorpe
31 Roy Munson
32 Steve Hanson
32 Bill Walton
33 Kareem Abdul-Jabbar
33 Jack Hanson
34 Jeff Hanson
38 David St. Hubbins
44 The Dude Lebowski
47 Peter Griffin
56 Gillette Sure
56 Auric Goldfinger
58 Vito Corleone
63 Nigel Tufnel
63 Abe Vigoda
64 Harry Callahan
66 Stephen Furst
68 Bill Lumbergh
69 Eric Cartman
70 Fat Albert
71 Butch Cassidy
73 Bernie Sanders
75 Milton Waddams
78 Secret Degree
81 Clark W. Griswold
82 Frederick Frankenstein
85 Roy Walley
88 Jake Blues
90 Austin Powers
93 Luca Brasi
95 Neil Page
96 Del Griffith
97 Scott Evil
A) Youngest child and dad on Family Guy
B) Violent yet innocent trio of siblings from Slapshot
C) Pair of renowned socialists
D) Office Space boss who's going to need you to come in to work on Saturday
E) Transylvanian doctor whose name you'll likely mispronounce
F) Obstinate golfer from Tin Cup who just won't lay up on 18.
G) Unabashed fan of "wabbit season"
H) Bumbling Naked Gun detective
I) Rail-thin 7'7" former NBA player
J) Taxi driver in Taxi Driver
K) Notorious James Bond villain
L) Traveling buddies in Planes, Trains and Automobiles
M) Black-suited bros from Chicago
N) Nemesis and son of Dr. Evil
O) Former Oakland Raider center, Hall of Famer
P) Caddyshack characters, one of whom played with the Dalai Lama
Q) Former UCLA centers who won NCAA championships
R) Dumb and Dumber duo
S) Popeye's girlfriend
T) The Mick and Keith of Spinal Tap
U) Sleeps with the fishes
V) "Do you feel lucky, punk? Well, do ya?" (should be wearing "44")
W) Bifocal yokel and new kid in town from The Sandlot
X) Trading Places frenemies
Y) Abides
Z) Makes people offers they can't refuse
AA) "Hey! Hey! Hey!"
BB) Vacation-taker
CC) Best pal of the Sundance Kid
DD) Office Space character for whom there was no office space
EE) Main character from The Last Picture Show
FF) Foul-mouthed South Park lad
GG) World-weary 12th Precinct detective
HH) Kingpin adversaries
II) Founder of Walley World
JJ) Characters from A Fish Called Wanda
KK) Licensed to kill
LL) Taxi dispatcher not in Taxi Driver
MM) Unorthodox golf sensation
NN) Dispenser of golden tickets
OO) Also known as Kent Dorfman at Delta House
PP) Detroit cop working in Beverly Hills (Plati meant "Axel")
QQ) Deodorants
Answers: Jim Otto-O; Olive Oil-S; Carl Spackler and Danny Noonan-P; Wanda Gershwitz and Archie Leach-JJ; James Bond-KK; Stewie and Peter Griffin-A; Sonny Crawford-EE; Willy Wonka-NN; Danny Devito-LL; Elmer Fudd-G; Lloyd Christmas and Harry Dunne-R; Roy McAvoy-F; Squints Palledorous and Scotty Smalls-W; Elwood and Jake Blues-M; Manute Bol-I; Ernie McCracken and Roy Munson-HH; Vladimir Lenin and Bernie Sanders-C; Billy Ray Valentine and Louis Winthorpe-X; Travis Bickle-J; Axel Foley-PP; Frank Drebin-H; Happy Gilmore-MM; Steve, Jack and Jeff Hanson-B; Bill Walton and Kareem Abdul-Jabbar-Q; David St. Hubbins and Nigel Tufnel-T; The Dude Lebowski-Y; Gillette Sure Secret Degree-QQ; Auric Goldfinger-K; Vito Corleone-Z; Abe Vigoda-GG; Harry Callahan-V; Stephen Furst-OO; Bill Lumbergh-D; Eric Cartman-FF; Fat Albert-AA; Butch Cassidy-CC; Milton Waddams-DD; Clark W. Griswold-BB; Frederick Frankenstein-E; Roy Walley-II; Austin Powers and Scott Evil-N; Luca Brasi-U; Neil Page and Del Griffith-L
Colorado Official Roasts Michigan With Hilariously Fake Football Depth Chart | Sports