Lucid Air Beats Tesla on Range After EPA Estimates 520 Miles For Air Dream Edition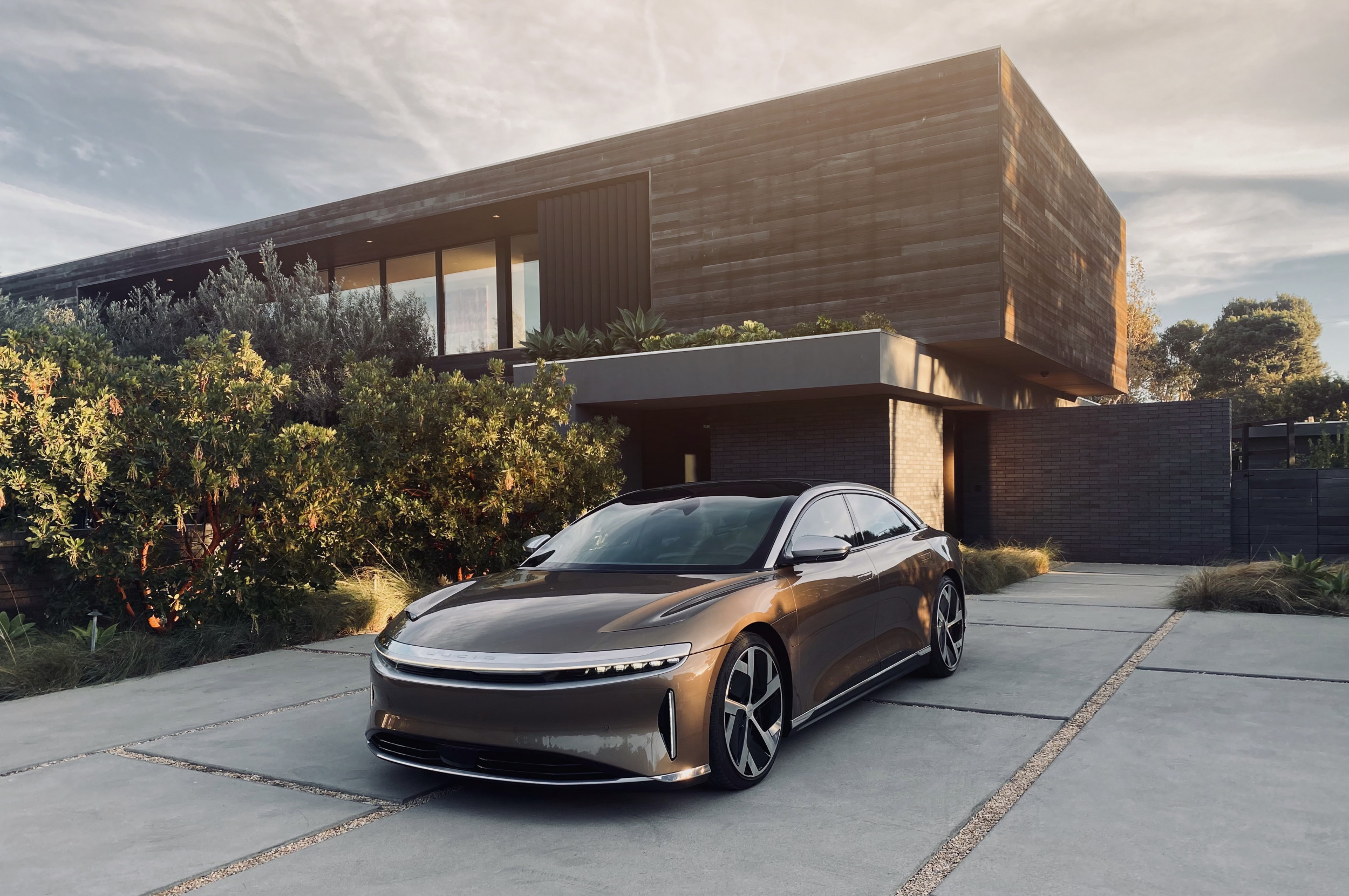 Lucid Motors, the electric vehicle startup, announced today that the Environmental Protection Agency (EPA) has certified an estimated 520 miles of range on a single charge for the company's Lucid Air Dream Edition Range electric sedan.
The move makes the Air Dream Edition the electric car with the highest amount of range on a single charge to date.
"Improvements in efficiency will enable widespread mass adoption," CEO and CTO Peter Rawlinson said in a press release. "We develop all our technology in-house, and we have a relentless focus on efficiency. Our approach is based on the concept of 'smart range,' going incredible distance on a single charge, carrying the smallest possible battery packs."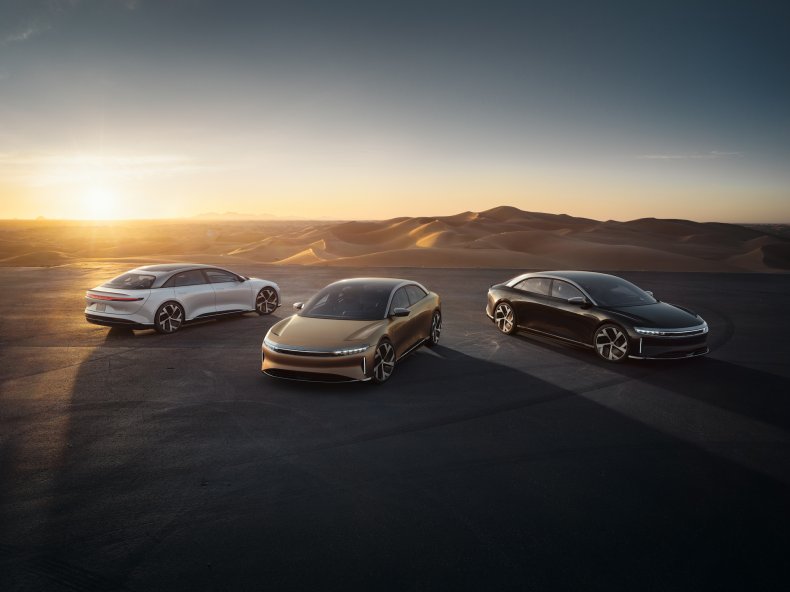 The Air Dream Edition Range achieves the range with 19-inch wheels, while the same car on 21-inch wheels has an estimated 481 miles of range.
On 19-inch and 21-inch wheels, respectively, the Performance option of the Air Dream Edition gets 471 miles and 451 miles of estimated range.
The Performance option comes with 1,111 horsepower.
For the company's Grand Touring model, the EPA has estimated 516 miles on 19-inch wheels and 469 miles on 21-inch wheels.
The announcement means that Lucid has eclipsed Tesla's Model S Long Range, which has an EPA estimated range of 405 miles.
Out this fall, the Mercedes-Benz EQS has yet to get an EPA certification, but has been WLTP estimated at about 484 miles.
On the outside, the Air Dream Edition comes in Eureka Gold, Stellar White or Infinite Black.
A hood with two creases jutting from windshield to face sets it apart from its competitors, along with a glass canopy roof.
Both Range and Performance options sport a dual-motor powertrain and come standard with all-wheel drive. The Performance can get from zero to 60 mph in 2.5 seconds while it takes the Range a hair longer, going that distance in 2.7 seconds.
Tesla has been selling its models since 2008, making incremental improvements to range along the way. The Mercedes-Benz EQS is expected to make its U.S. debut this fall.
The Air Dream Edition is a limited run that sells for $169,500 (minus the potential $7,500 federal tax credit) but reservations are filled. Deliveries are expected to start later this year.