Lucid Motors Asks New Car Buyers to Choose Between Performance and Range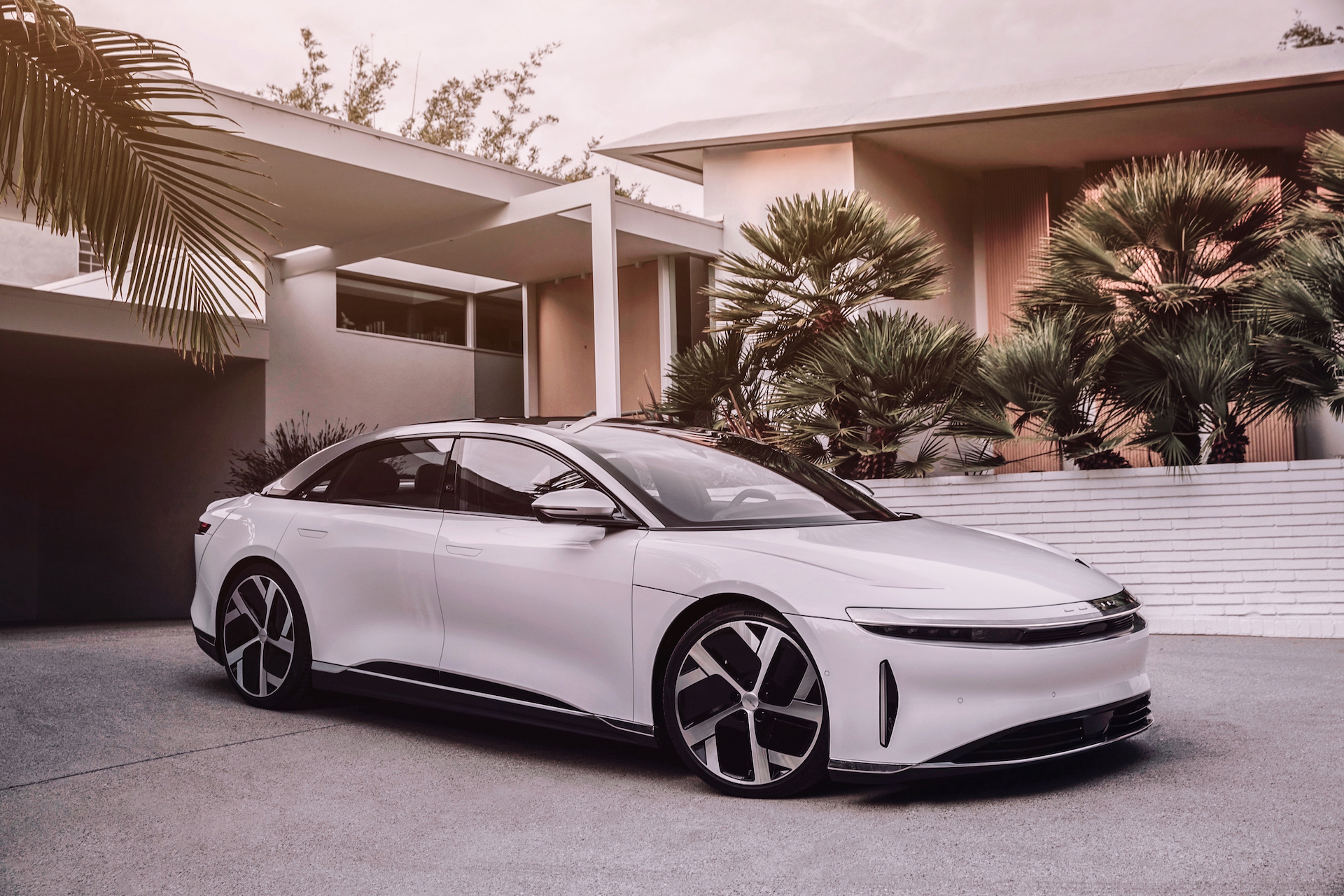 Electric vehicle startup Lucid Motors announced today that its limited-run Lucid Air Dream Edition will be available either in Performance or Range models.
"As a technology company, we seek to exceed expectations and this is clearly evident with our Lucid Air Dream Edition Performance and Range variants," Lucid Group chief executive officer and chief technical officer Peter Rawlinson said in a press release. "I'm delighted to provide our Dream Edition customers with this additional choice and breadth of capabilities."
Customers who choose the Performance option will be able to utilize 1,111 horsepower while the Range option affords drivers with more than 500 miles on a single charge.
The exterior of the car can be painted in Eureka Gold, Stellar White or Infinite Black.
The Performance model is outfitted with 21-inch, specially developed Pirelli P-Zero wheels. Nineteen-inch wheels are optional. The 19-inch wheels are standard on the Range model with the 21-inch counterparts optional.
The front of the car is rounded out with a hood that features two creases jutting from windshield to face. A unique glass canopy roof adorns the top. A platinum polish finish with a titanium C-pillar flag also runs along the top.
Both models are powered by a dual-motor powertrain and come standard with all-wheel drive. The company expects the Performance range to go about 475 miles in a single charge. It can get zero to 60 mph in 2.5 seconds while it takes the Range slightly longer, going that distance in 2.7 seconds.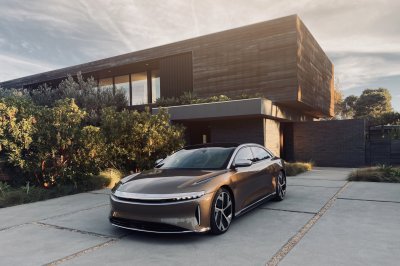 The company estimates that the Range edition, which gives drivers access to just 933 horsepower, will get 517 miles of range.
Lucid expects both cars to generate over 700 pound-feet of torque.
An exclusive interior to the Dream edition, dubbed the Santa Monica interior, is decked out with Napa full-grain leather in Graphite and Ceramic with natural eucalyptus wood trim and Alcantara inserts.
The car is outfitted with the company's Surreal Sound System, a premium immersive 3D music and spacial audio surround sound system.
Lucid DreamDrive, the startup's advanced driver-assistance system, comes standard on the vehicle along with Level 3 functionality and is capable of executing over-the-air updates.
Three years of complimentary charging via Electrify America stations is included with purchase.
The limited production Air Dream Edition sells for $169,500 (eligible parties can receive a $7,500 federal tax credit), though reservations are closed. The company announced the Air Dream Edition in 2020 and expects to begin deliveries on both versions later this year.