'Lucifer' Season 6: Is Tom Ellis Leaving and Being Replaced by Ian Somerhalder?
Lucifer Season 5 has not been released onto Netflix yet, but fans are already sharing news about Season 6 after the show was officially renewed for an additional season. With that season's renewal held up by contract negotiations between Warner Bros. and star Tom Ellis, a rumor started to circulate that the show would go on without Ellis, who would be replaced by The Vampire Diaries star Ian Somerhalder.
However, this rumor seems to be partly wishful thinking on the part of fans of Somerhalder, whose recent Netflix show V-Wars was canceled after one season, and partly click-baiting fake news. In late May, it was confirmed that Ellis would be back for Season 6 after the contract disagreements were sorted.
Ellis' contract for Lucifer Season 6 was renewed in March, but negotiations continued after the actor reportedly had some issues with this contract. A source told TVLine: "Everyone wants Tom to be happy, but there's a limit and it's been reached."
Though both Ellis and showrunners Joe Henderson and Ildy Modrovich have signed up for a sixth season, Netflix has not officially renewed the show past Season 5, which was being billed as the "final" season of the cult series. However, TVLine reports that Ellis sorting out his dispute, "all but assures that Lucifer will be renewed for a sixth season."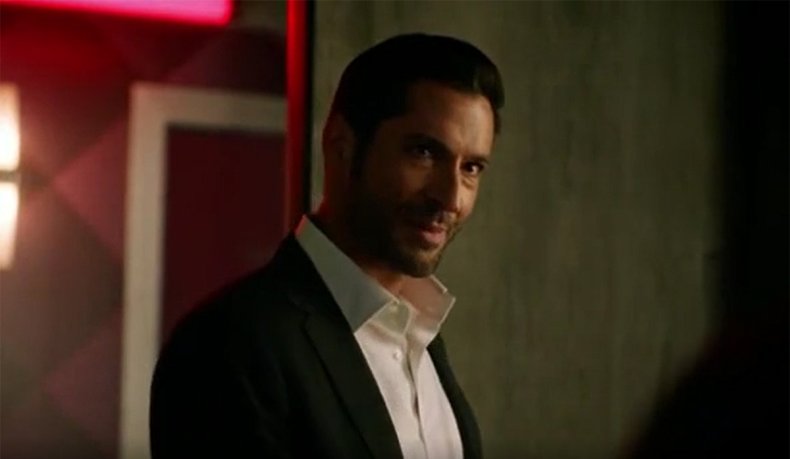 Lucifer Season 5, meanwhile, does not yet have a release date. That season will have 16 episodes, set to air in two sets of eight on Netflix. This was confirmed by Ellis on The Kelly Clarkson Show, where he said: "Netflix is going to drop eight episodes, and then there's going to be a little break, and then they're going to drop another eight episodes."
According to Deadline, when the show was forced to shut down production due to the coronavirus in March, it had just four days of shooting left.
With the last season of the show coming in May 2019, fans had expected the show to drop last month, but Netflix still has not revealed when the show is coming. When a fan complained about the long wait on Twitter, showrunner Modorich replied, "I know! Feel free to be annoyed. I thought it'd be sooner than it's been. Oof."
In May, meanwhile, she tweeted: "I hope I don't get in trouble saying... the premiere date is coming SOON!!! Like... soon soon."
Though there is still no sign of a release date, we do know some of the details of Season 5. Among the treats the Netflix show has in store for fans are 24 actor Dennis Haysbert playing God, a musical episode, and another 'girls night out' adventure for Chloe (played by Lauren German).
Lucifer Season 5 is coming soon to Netflix.
Correction 6/23/2020: This article was updated to correct the name of Lauren German.