'Lucifer' Season 5: Netflix Release Date Revealed In New Trailer
Lucifer fans finally know when Season 5 is coming out after months of waiting. In a new trailer, released on June 22, Netflix revealed when the first eight episodes of what was once called the final season of the Tom Ellis show are coming to the streamer.
Though the trailer, which features 66.6 seconds of Lucifer's 'sexiest moments', does not feature much in the way of new footage, it does reveal to fans that the new season will come to Netflix on Friday, August 21. Season 5 will have 16 episodes, half of which are coming in August and half of which are set to stream at a later date.
On August 21, the eight episodes of Lucifer Season 5, Part 1 will be streaming from 00:01 am PDT. When they come to your country's Netflix will depend on your time difference from the west coast of America, which is currently seven hours behind GMT. Seasons 1 to 4 of Lucifer, meanwhile, are streaming now on Netflix.
Apart from any new footage, there is something else noticeably absent from the Lucifer Season 5 date announcement trailer. The season was previously being advertised as the final set of episodes of the show, but the promo no longer bills it as the "final season".
This comes after numerous outlets reported that the show has been renewed for Season 6 after star Tom Ellis settled his contract disputes and signed on for more of the show—despite rumors spreading among fans he would be replaced by Vampire Diaries star Ian Somerhalder.
Writing on Twitter, Lucifer writer Chris Rafferty said: "THE RELEASE DATE IS OFFICIAL! #Lucifer Season 5 Part 1 will be available on Netflix August 21st. Yes, we KNOW that's not soon enough for you, but that's the soonest it will be ready. But trust me, these 8 epic, super-sized episodes will be worth the wait..."
Showrunner Ildy Modorovich, meanwhile, has revealed that the new episodes will see the appearance of God (Dennis Haysbert), as well as a musical episode for the show. She also teased that the episodes would be some of the longest yet for the former Fox show. Modorovich tweeted: "Hm... mostly sworn to secrecy [about plot details]. Mostly... Because I CAN tell you that ALL the episodes are SUPERSIZED. Between 50 and 60 mins each. (IE: we're long-winded mo fos this season.)"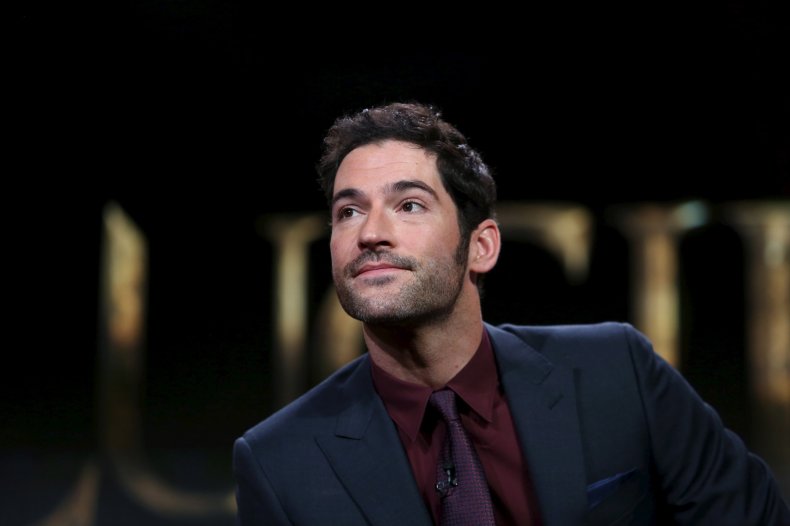 The writers' room for Lucifer has previously revealed that the first eight episodes have the following titles:
Episode 1: "Really Sad Devil Guy"
Episode 2: "Lucifer! Lucifer! Lucifer!"
Episode 3: "¡Diablo!"
Episode 4: "It Never Ends Well for the Chicken"
Episode 5: "Detective Amenadiel"
Episode 6: "BluBallz"
Episode 7: "Our Mojo"
Episode 8: "Spoiler Alert"
Lucifer Season 5 Part 1 is streaming from Friday, August 21 on Netflix.