'Lucifer' Season 5, Part 2: How Does Dan Die in 'Lucifer'?
Lucifer season five, part two is streaming on Netflix now after a wait of over six months. Lucifer fans got everything they asked for and more, but sadly, Lucifer's (played by Tom Ellis) ascent to godly status came at a cost. Detective Dan Espinoza (Kevin Alejandro) died in the penultimate episode, and some fans are still not over his shocking death.
How does Dan die in 'Lucifer'?
In episode 15 of Lucifer season five—titled "Is This Really How It's Going to End!?"—Lucifer fans said goodbye to Detective Espinoza.
Espinoza's journey for the past five seasons has been difficult, to say the least.
He had been grieving the loss of Charlotte Richards (Tricia Helfer) and struggling to come to terms with Lucifer's devil face.
Sadly, Espinoza became the latest victim of Michael, Lucifer's evil twin brother.
Espinoza had been investigating the disappearance of Amenadiel's (DB Woodside) necklace, which was also being pursued by several French mercenaries hired by Michael in order to assemble the Flaming Sword and take down Lucifer.
Espinoza insisted on going alone to visit a potential victim to warn her of the mercenaries in the area, leaving Chloe behind at the LAPD office.
When speaking to the potential victim, Espinoza recognized she was being held hostage in her home and stepped away from the property to call for backup.
However, as he stood on the street, he was kidnapped by one of the men hired by Michael.
Upon being interrogated, Espinoza managed to kill one of the guards and make an escape attempt.
Sadly, Espinoza was shot by one of the men and mortally wounded. He was later found by Chloe (Lauren German) and died in her arms
Espinoza's death was a part of Michael's plan to make Chloe feel guilty for not going with Dan, hoping the guilt would send her to hell when she died.
If Chloe went to hell, Michael was certain Lucifer would join her, meaning he could rule as God on Earth.
Technically, this was not the first time Espinoza died in Lucifer season five but it was the final time.
In Lucifer season five, part two, God made Espinoza explode into pieces after he learned he had technically slept with God's wife, the Goddess.
Thankfully Espinoza was pieced back together in a flash by God and lived on, but unfortunately not for very much longer.
Speaking to Entertainment Weekly about Espinoza's death, Kevin Alejandro reflected: "Yeah, it did feel right. And it still feels right. Look, we've been given the opportunity to go out how we want to go out, keeping respect for our audience and for the world that has already been created since the beginning.
"They've done a really elegant job of continuing to tell the story."
Originally season five of Lucifer was intended to be the last ever season and Espinoza's death, alongside Lucifer's ascent to God status, would be the show's ending.
However, Netflix reversed its decision to cancel Lucifer, bringing the show back for a sixth and final series.
Despite his character's death, Kevin Alejandro will return for the sixth and final series of Lucifer.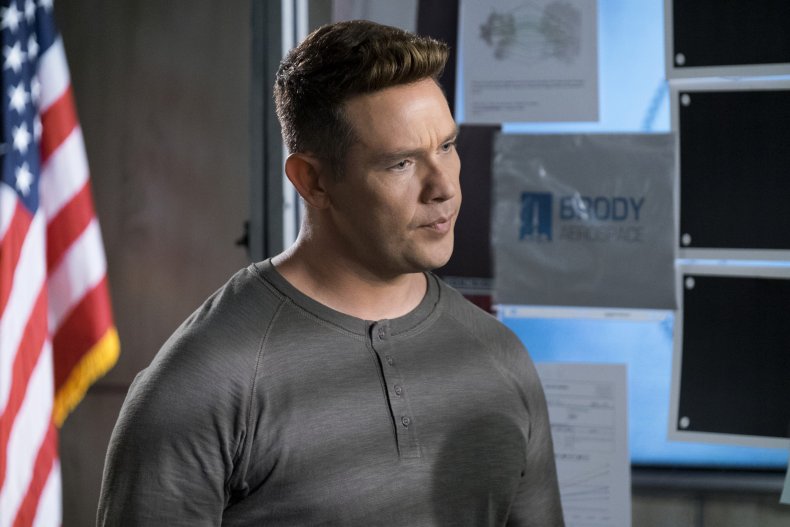 How exactly he will return is unknown for now but thankfully fans will seeing a lot more of Dan than they originally thought.
There is the possibility Dan will return in flashback scenes or better, Lucifer, who is now God, may be able to bring him back to Earth from hell.
Alejandro teased to Entertainment Weekly Dan will be returning "not the way people expect."
He added: "Season five was Dan's [ending], really. That's a journey. And like I said, he is back in some capacity, not the way you expect it, but he's there. He's part of the world."
Hopefully, Lucifer fans will not have to wait too much longer for Lucifer season six to land on Netflix to find out Dan's fate.
Lucifer seasons 4 and 5 are streaming on Netflix now