'Lucifer' Season 5 Part 2 Release Date: When Is Season 5B Out on Netflix?
Lucifer is back after 15 months away with eight new episodes, which are streaming now on Netflix. There will be nowhere near as long a wait, however, for the next set of episodes, which will be the second part of Season 5.
The reason that Season 5 has been split into two is because the back half of the season was not quite finished when the coronavirus caused production of Lucifer to be shut down.
This was revealed by Lucifer himself Tom Ellis earlier in August, when he told Da Man magazine: "Thank you! We were agonizingly close to wrapping but lockdown beat us. So, we still have 60 percent of our season five finale to shoot."
In June, showrunner Ildy Modrovich gave the first sign that Lucifer would soon be back filming. She wrote on Twitter in June: "I miss this family... and hope to see them very soon. ;)"
Later that month, Production Weekly reported that the show would return to finish filming in Los Angeles in mid-October. This is still assumed to be going ahead.
If the show is able to finish filming Season 5, Episode 16 in October, Part 2 of the season could come to Netflix as soon as December 2021. The show has likely been able to finish editing its other episodes during lockdown, meaning that all the show would need to do is finish filming its final scenes and then edit them together and finish post-production.
Though this may be possible by the end of 2020 (which is when IMDB is saying to currently expect the last eight episodes), an early 2021 release date might be more likely.
Though Netflix has not confirmed the exact release date for Lucifer Season 5B, we do know the names of all the upcoming episodes, which will include the show's second musical episode. These titles are: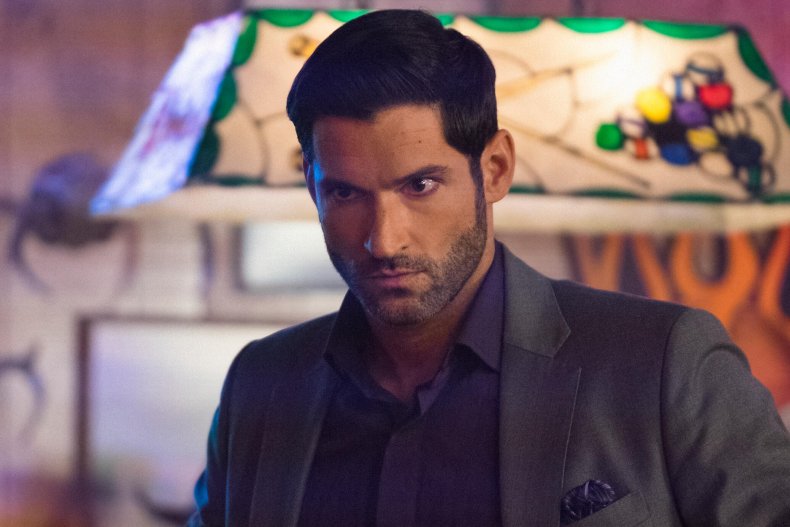 Episode 9: "Family Dinner"
Episode 10: "Bloody Celestial Karaoke Jam"
Episode 11: "Resting Devil Face"
Episode 12: "Daniel Espinoza: Naked and Afraid"
Episode 13: "A Little Harmless Stalking"
Episode 14: "Nothing Lasts Forever"
Episode 15: "Is This Really How It's Going to End?!"
Episode 16: "A Chance at a Happy Ending"
Fans will have a few months to wait for more episodes of Lucifer Season 5, there is some good news for Lucifans. After some rumored contract disputes, Tom Ellis has officially confirmed that he will be back for Season 6, which was officially confirmed by Netflix at the end of June. This suggests that, though the final episode of Part 2 of the season is titled "A Chance at a Happy Ending," the show's characters will not get their ending just yet.
Lucifer Season 5 Part 2 is coming soon to Netflix.