'Lucifer' Season 5 Release Time: When Does 'Lucifer' Come Out on Netflix?
Lucifer Season 5 has been off of screens for over a year, but the wait is nearly over for Lucifans. The first eight episodes of the season are coming to the streaming service on Friday, August 21, while the second set are expected in late 2020 or early 2021.
The show is now a Netflix global original, meaning that the streamer is the only place to watch the show globally. Fans around the world, however, can read on to find the exact release time of the show in your country.
What time does Lucifer Season 5 come to Netflix?
The release time for Season 5 Part A is Friday, August 21 at midnight PDT, when all eight episodes will be released at once. PDT is the time zone for the west coast of America, where Netflix's headquarters are. Due to daylight savings time, the time zone is currently seven hours behind GMT and UTC.
In Netflix's biggest territories, Part 1 of Lucifer Season 5 will be released at the following times: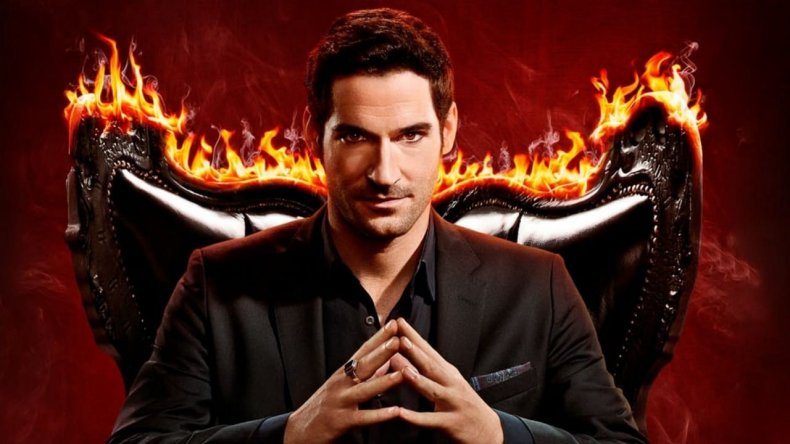 Australia: 5:00 p.m. AEST / 4:30 p.m. ACST / 3:00 p.m. AWST
Brazil: 5:00 a.m. FNT / 4:00 a.m. BRT / 3:00 a.m. AMT / 2:00 a.m. ACT
Canada: 3:00 a.m. EDT / 4:30 a.m. Newfoundland / 4:00 a.m. ADT / 2:00 a.m. CDT / 1:00 a.m. CST/MDT / 00:00 a.m. PDT
Central Europe: 9:00 a.m. CET
Eastern Europe: 10:00 a.m. EET
India: 12:30 p.m. (noon) IST
Mexico: 2:00 a.m. CDT / 1:00 a.m. MT / 00:00 a.m. PDT
U.S.: 3:00 a.m. EDT / 2:00 a.m. CDT / 1:00 a.m. MDT / 00:00 a.m. MST/PDT
United Kingdom: 8:00 a.m. BST
Two American states, meanwhile, will be getting the episodes late in the evening of the previous night due to their time zones. Alaskan Lucifans can watch on Thursday, August 20 at 11 p.m., while Hawaiian viewers will get the episodes at 9 p.m.
So far, the release date for Lucifer Season 5, Part B has not been announced. Seven of the remaining episodes have had filming completed on them, but the show was still filming its Season 5 finale when the coronavirus closed down filming.
The majority of filming, however, was completed, meaning that the release date for the last episodes should be shortly after the show is able to restart filming. Production is scheduled to start in mid-October, which could mean a December or early 2021 release date for the final group of episodes for Season 5B.
Lucifer Season 5, Part A will come to Netflix on Friday, August 21.