'Lucifer' Season 5B: Is Dan Really Dead?
Lucifer Season 5B has delivered plenty of drama (and a surprising amount of musical numbers) to Netflix viewers, but nothing prepared them for that Episode 15 twist. In the installment, titled "Is This Really How It's Going To End?!," Detective Dan Espinoza (played by Kevin Alejandro) seemed to lose his life after being shot and killed during a murder investigation.
This death seemed pretty conclusive. However, being a show where a number of characters literally come from the afterlife, fans were left wondering whether Dan was really dead, and whether he will come back.
They also wondered why the writers had decided to kill him off so close the end of the show, which is scheduled to conclude with Season 6. Luckily, the actor who plays Dan has revealed all in a number of interviews.
Is Dan really dead in Lucifer?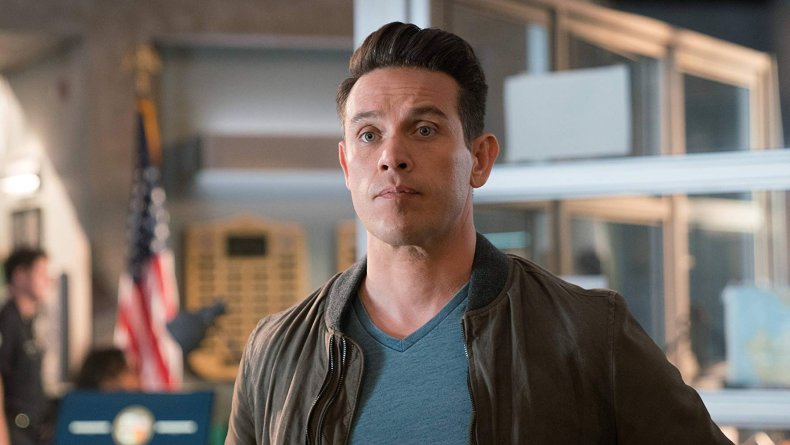 Sorry, Lucifans–Alejandro has confirmed that it is over for Det. Espinoza after he was shot by mercenaries looking for Amenadiel's (D.B. Woodside) necklace.
Of course, Season 5B did previously give us a Dan death fake-out after God (Dennis Haysbert) briefly exploded him for sleeping with his wife. However, it seems like the Episode 15 death will stick.
In a TV Line interview, the actor joked about filming his death scenes a few days before Netflix decided to renew the show for a surprise Season 6. He said: "Three or four days before we stop shooting the last episode, we get word from Netflix that they found a bit more money or whatever and they want to give us Season 6. I'm like, 'Wait a minute! We just killed me! I'm done!'."
Why did Lucifer kill off Dan?
In a Radio Times article, Alejandro revealed that he had actually asked to be killed off before the Lucifer team knew that show was coming back for one more series.
He said: "We thought that this was it, that Season 5 was the end of our show, and so... I was like 'you know what might be a really strong impact? Killing Dan. I feel like the audience is just now getting to understand who he is, and just starting to warm up to him. It would be a pretty impactful ending to him if you just rip it all away.'"
He added to TV Line: " Because that happens in life. I thought it would be super impactful. Now I don't know if they were already tossing around that idea, but they were on board with it, and we all agreed that that would be Dan's arc."
Will Dan return in Lucifer Season 6?
Though the character seems to be fully dead, Alejandro dropped some big hints that the character will return in Season 6.
This was already set up in the Season 5 finale, when it was revealed that Michael (Tom Ellis) had sent Dan to Hell, hinting that Lucifer (also Tom Ellis) will have to return to his former home to save the man he called "Detective Douche."
Speaking of this, the actor said the Lucifer showrunners "found a gentle way to bring me back — not the way people are going to expect him to come back, and maybe not as a huge part of the show, but I got to be there for the end in some capacity."
Quite how Dan returns, however, will not be found out until Lucifer Season 6 comes to Netflix. Exactly when that will be has not been revealed yet, but filming has already been completed on the episodes, so it could be a soon as the end of 2021.
Lucifer Season 5B is streaming now on Netflix.