How Dan Could Return to 'Lucifer' Season 6: From Flashbacks to Resurrection
Lucifer fans are still mourning the loss of Detective Dan Espinoza (played by Kevin Alejandro) from the events of season five, part two—but despite his death, many are hoping Dan will make an appearance in the upcoming final series.
The Lucifam are certain this is not the last we have seen of Dan and hope has most definitely not been lost among fan theories online.
How Dan Could Return to Lucifer Season 6
In episode 15 of Lucifer season five—titled "Is This Really How It's Going to End!?"—Lucifer fans lost one of the show's most beloved characters.
Detective Dan was killed by French Mercenaries as part of Michael's (Tom Ellis) plan to make Chloe (Lauren German) feel guilty and end up in hell.
Lucifer fans have not only been left distraught but also pretty confused, considering the series is returning for a sixth and final series, with Kevin Alejandro returning.
The show's renewal for a sixth series came towards the end of filming season five, part two when Netflix reversed its decision to cancel the show.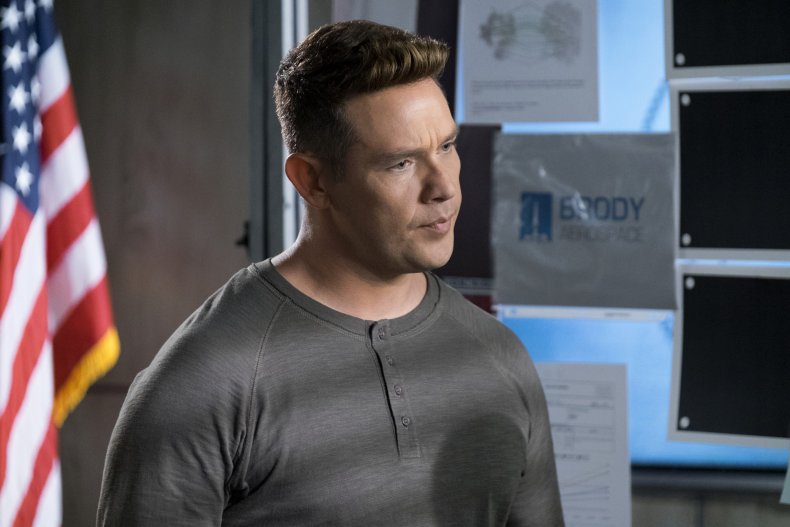 Alejandro was listed as returning for the sixth and final series and was also spotted on the show's set in Los Angeles.
Speaking to TV Line, Kevin Alejandro who plays Dan in the show teased a "gentle return" of his character in season six.
He said: "[Showrunners] Joe [Henderson] and Ildy [Modrovich] immediately got on the phone with me, to say, 'Hey, here's the news. If you still want to be part of us, we know how to do it respectfully, and not change the quality of what we're creating."
Alejandro added: "So they found a gentle way to bring me back — not the way people are going to expect him to come back, and maybe not as a huge part of the show, but I got to be there for the end in some capacity. And that felt wonderful, to be able to finish out a full journey."
With Dan quite clearly dead, how could he possibly return for the sixth series?
1. Flashbacks and dream sequences
The most obvious way Dan could return to Lucifer season six is in the form of flashbacks.
Dan is the father of Chloe's daughter, Trixie (Scarlett Estevez) and Chloe's ex-husband, so fans can expect to see photos of Dan around the apartment and reference to him throughout the sixth series.
He may also appear in flashbacks, perhaps when Chloe and Trixie spend time together and think fondly of Dan.
Trixie was undoubtedly devastated by her father's death and will be in mourning so fans should not rule out Dan appearing in Trixie's dreams.
2. Resurrection
Dan played an integral part in Lucifer's (Tom Ellis) life—although Lucifer loathed him at times, Dan was quite clearly his best friend.
Now that Lucifer has God's mantle, he may be able to use his godly powers to bring Dan back to life. After all, at the end of season five, part one, Lucifer was able to bring Chloe back to life and send her to Earth from heaven.
The same can therefore be said for Dan, except he will rise from the pits of hell.
Reddit user and Lucifer fan, techhead293 shared some evidence for the theory of Lucifer helping Dan return to Earth.
They wrote: "He was primed to end up in hell. 2. No one believed Dan deserved to be in hell.
"The unjust result of Dan's death was a piece of larger discussions about the unfairness of free will and how suffering needed corrections.
"The method to correct this for Dan was presented after Lucifer returned to heaven to get Chloe back."
3. Dan will pay a short visit to Earth
In season five, part two, Lucifer sent one of his angel siblings to an alternate universe to bring his mother, The Goddess (Tricia Helfer), to Earth for a short period of time.
The Goddess was reunited with her husband, God, (Dennis Haysbert) and her sons, Lucifer and Amenadiel (DB Woodside).
After a short reunion, God and the Goddess returned to an alternate reality, leaving the seat in heaven vacant.
Lucifer may not be able to bring Dan back to life for good, but perhaps he could send one of his siblings to hell to bring Dan back to life just for a moment.
Perhaps he will be reunited with Chloe and Trixie and this will be the moment Trixie will learn of Lucifer's true identity as the devil.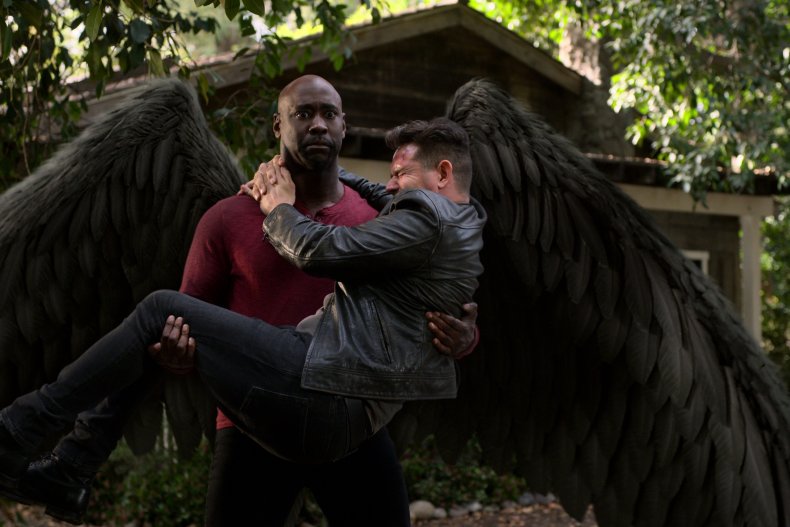 4. Dan will become the ruler of Hell
Unfortunately, there is a huge possibility Dan may not make it back to Earth at all.
However, this doesn't mean Dan will not feature throughout season six.
Following his death, Dan was sent to hell, which is currently without a ruler.
Perhaps Lucifer and the demon Mazikeen (Lesley Ann-Brandt) could arrange for Dan to become the King of Hell which will hopefully mean he will be in close contact with all celestial beings.
Additionally, as the devil, Dan may be able to follow in Lucifer's footsteps and make his own journey back to Earth, with Maze taking his place as the Queen of Hell.
5. Dan will reunite with Charlotte in heaven
At the end of Lucifer season three, Dan lost the love of his life Charlotte Richards (Tricia Helfer).
He had been devastated ever since and had never really recovered from the loss, believing he played a major role in her death.
Many Lucifer fans are hoping Dan will be able to escape his hell loop and if he cannot make it back to Earth, he will be reunited with Charlotte in heaven.
Reddit user MFNTApatio expanded this theory further. They wrote: "Dan was a good person but he was harbouring a lot of guilt for his past mistakes.
"I think we will see Lucifer and Amenadiel and Maze as Queen of hell, help Dan see all the good he has done and help him leave his loop, just like Lucifer's mom helped him leave stabby town with Uriel. He will reunite with Charlotte in heaven".
Lucifer seasons 4 and 5 are streaming on Netflix now.