'Lucifer': What the Cast Has Said About Season 6
Lucifer may have just released its most recent set of episodes, but the future of the Fox-turned-Netflix show is already secure. The Tom Ellis show has already been renewed for Season 6, which will be the final 10 episodes of the cult favorite.
Though Lucifer Season 6 has been hidden under a veil of secrecy, some details have emerged about what fans can expect through interviews with cast members.
What the Lucifer cast has said about Season 6
Tom Ellis
Speaking to Collider, Ellis revealed how the original Season 5 finale was changed when the show was ordered for a Season 6. He said: "We just needed to find a way to do what I liken to roadworks in London, where you're on your route and, at the very last minute, there's a sign that says, 'Road closed, diversion,' and it takes you on this little diversion and gets you back to where you needed to be. We needed to find that diversion for Season 6. We found it and I think we fully justified it as well. [...] With Season 5, it feels like our story has gone full circle, but there's something that we haven't done yet. That's what I'll tease about Season 6."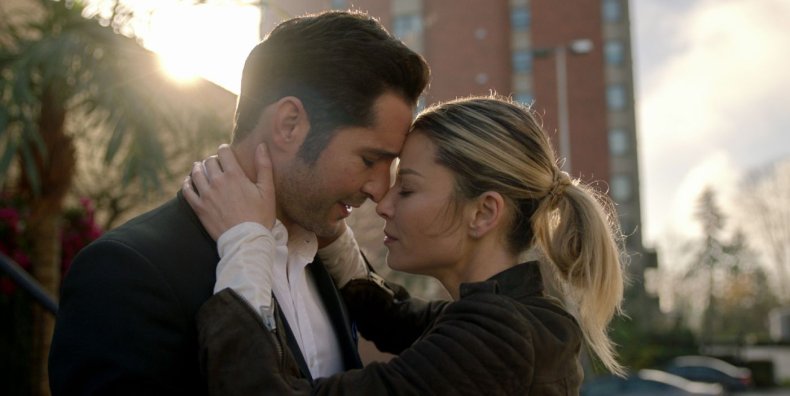 The Season 5 finale saw Lucifer seemingly becoming God after he bested Michael in their battle. Asked by Entertainment Tonight whether that is the role viewers will see him in in Season 6, Ellis said: "I think we're left to assume that that's probably what's happening next in Lucifer's life, but I think we learned that maybe it's not that simple in the final season...There's still one part of Lucifer's journey that he hasn't banked on, basically. Not that he was planning this journey out, but I think he probably felt like this was it and then all of a sudden it isn't."
D.B. Woodside
The Amenadiel actor is set to direct Episode 8 of Season 6. Speaking to TV Insider about his directorial debut, the actor teased: "Mine is the last episode we will get to see the entire cast, all of the characters... together all at the same time for most of the episode." Exactly why the cast will find themselves split up in the finale, two episodes later, has not been revealed.
Kevin Alejandro
Though Dan lost his life towards the end of Season 5, the actor who plays him has confirmed he will be back in some form for the final stretch of episodes. He told Entertainment Tonight: "It's definitely not the last you're going to see of Dan. It could be through flashbacks, it could be through trying to decide what's going on."
He also told TV Line that the showrunners "found a gentle way to bring me back—not the way people are going to expect him to come back, and maybe not as a huge part of the show, but I got to be there for the end in some capacity."
Lucifer Seasons 1 to 5 are streaming now on Netflix.