Who Will Become the Ruler of Hell in 'Lucifer' Season 6?
Lucifer fans are counting down the days until the release of the sixth and final series of the show. At the end of season five, Lucifer (played by Tom Ellis) took on the mantle of God which will see him permanently leave his seat in hell. One thing is for sure, Lucifer Morningstar will not need to worry about his position as ruler of hell being filled.
All of the people who could rule hell in Lucifer
It is no secret Lucifer Morningstar has had no intention of being King of Hell since the very beginning.
Lucifer was banished to rule the underworld by his father, God (Dennis Haysbert) as punishment after he started a rebellion in heaven.
However, ruler of hell was not something Lucifer could adjust too and after thousands of years, he ventured to Earth, settling in Los Angeles.
Ever since Lucifer abandoned his post, hell has been without a ruler. In season four, this led to an uprising from the demons below.
At the end of season five, it was solidified Lucifer has no intentions of returning to hell after taking on the mantle of God in the show's epic cliffhanger ending.
Very few details have been revealed about the show's sixth and final series, but fans are pretty certain a new king or queen of hell will be appointed. Here are all of the contenders below.
Maze
The most obvious choice to be the ruler of hell is the demon Mazikeen (Lesley-Ann Brandt).
Maze has been Lucifer's closest friend from the very beginning and has expressed her desires to become the queen of hell before.
In season five, she promised to defend Lucifer against his evil twin Michael, who was also making a bid for God's throne, but only if Lucifer could give her the position of queen of hell in return.
Originally only angels could become rulers of hell but she asked Lucifer to change the rules of hell so she could one day become queen.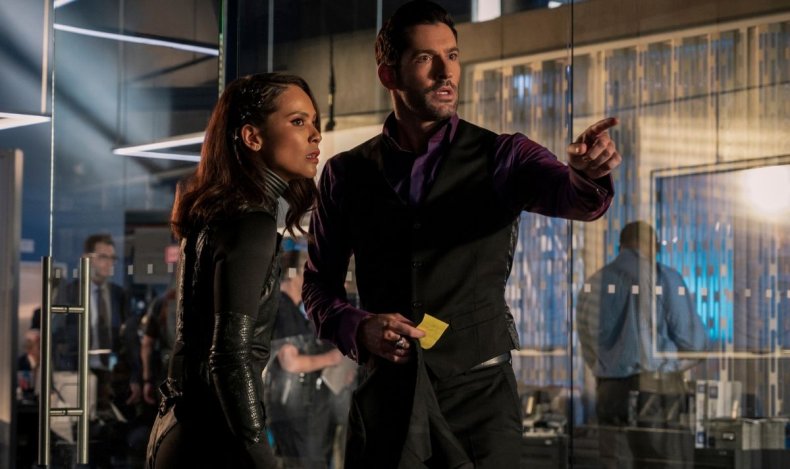 Lucifer agreed to Maze's proposition and fans are convinced Maze will take the throne in season six.
Brandt has also been dropping several hints Maze will become the Queen of Hell in the sixth and final series.
Over the years, Brandt has explicitly referred to her character as the 'Queen of Hell' in several interviews and social media posts.
Fans have also been sharing their hopes for Maze to become Queen online.
One fan tweeted: "MAZE BECOMING QUEEN OF HELL????? PLEASE PLEASE MANIFESTING".
A second fan said: "We still didn't get a real answer on why hell doesn't need a warden anymore. Just that God had his reasons. He and his mysterious ways but maybe Maze will really be like the queen of hell guiding the souls".
Dan
A surprising contender for the King of Hell is the recently deceased Detective Dan Espinoza (Kevin Alejandro).
Dan was killed in the penultimate episode of Lucifer season five and, unfortunately, ended up in hell rather than heaven.
If Lucifer cannot bring Dan back to Earth in the sixth and final series, perhaps he will have the power to make Dan the ruler of hell.
If Dan does become the ruler of hell, fans can expect to see much more of him as Dan will presumably have direct contact with all celestial beings.
Additionally, if Lucifer could use his devil powers to venture to Earth, perhaps Dan can use his newfound supernatural powers to make his way back to Earth.
Lucifer Morningstar
In a huge twist, Lucifer could reject the mantle of God and maintain his identity as the devil.
God shared with his sons taking on the role of God involved devoting the majority of his time to the role, which came with huge personal losses.
For example, his relationship with his wife, the Goddess (Tricia Helfer), became seriously estranged.
Thankfully they were able to save their relationship when Lucifer granted them access to an alternate universe.
There is a huge possibility Lucifer will not want the same to happen for him and the love of his life, Chloe Decker (Lauren German).
After all, Lucifer finally did tell Chloe he loved her and made it very clear he wanted nothing to jeopardize their relationship.
Thankfully, fans do not have too long to wait to find out what will happen next as Lucifer season six is expected to drop later this year on Netflix.
Lucifer is streaming on Netflix now.