Lucille Ball Biopic Amazon Release Date, Cast, Plot and More
Lucille Ball is a foundational person in American TV, responsible for one of the all-time great comedies in I Love Lucy as well as producing series like the original Star Trek. Now, her story will be told in a new movie titled Being the Ricardos, the third film directed by Oscar-winning screenwriter Aaron Sorkin. A number of a-list cast members have been reportedly lined up for the movie, which will be released by Amazon Studios, who have revealed some plot details.
When will the Lucille Ball biopic be out?
So far, Being the Ricardos does not have a release date.
Currently, the biopic is in pre-production, with the cast not yet fully in place and a production date not yet set. This means that the movie is likely to be out in 2022 at the latest, depending on when filming can start amidst the coronavirus pandemic.
As an Amazon Studios production, the movie might be expected to come to Amazon Prime Video, though the movie may also get a cinematic release in order to qualify for the awards season.
Who is in the cast of the Lucille Ball biopic?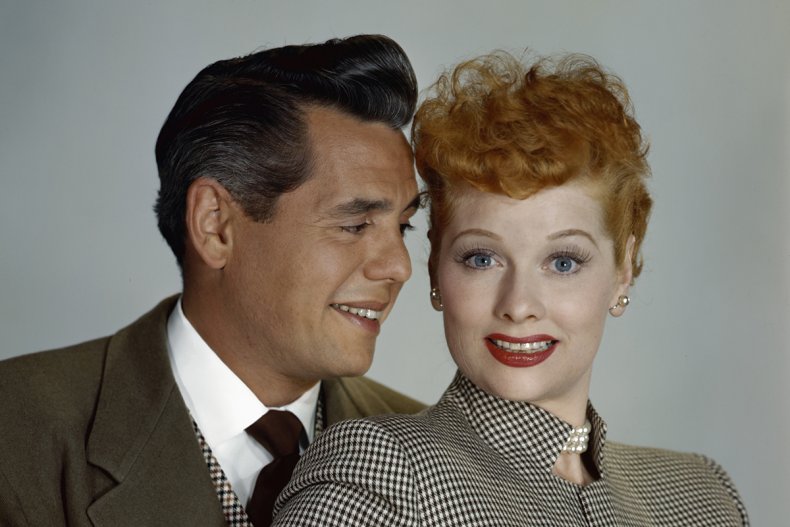 Currently, two big stars are rumored to be in talks for the main roles: Nicole Kidman as fellow redhead Lucille Ball, and Skyfall actor Javier Bardem as her husband Desi Arnez.
Kidman is not the only star who has been attached to the project. Previously, Cate Blanchett was set to take the role, but presumably felt it was too close to her recent period piece Mrs. America.
Another woman who has been vying for the role, however, is another Hollywood redhead. Debra Messing, the Will and Grace star with a striking resemblance to Lucille Ball, and who brought the character to life in an episode of the sitcom, has been retweeting fans who have been pointing out that she is perfect for the part. She later tweeted she was "available" for the role.
What is the plot of the Lucille Ball biopic?
So far, the official IMDB synopsis for the movie simply reads: "The life and career of television pioneer, Lucille Ball." As the casting rumors have made headlines, however, more details have emerged about the plot of Being the Ricardos.
Rather than taking the standard biopic route, the film is currently set to focus on a tumultuous week of production on I Love Lucy, taking the story from the table read to taping while dealing with some personal challenges.
This is Aaron Sorkin's third movie as a director after Molly's Game and The Trial of the Chicago 7. It is also his return to writing about the making of a comedy TV show after Studio 60 on the Sunset Strip, his TV series about the production of a Saturday Night Live-like weekly show.
Being the Ricardos is coming soon to Amazon Prime Video.