Lucky Man Survives Fight to the Death With 1700-Pound 'Monster' Buffalo After Being Outwitted and Impaled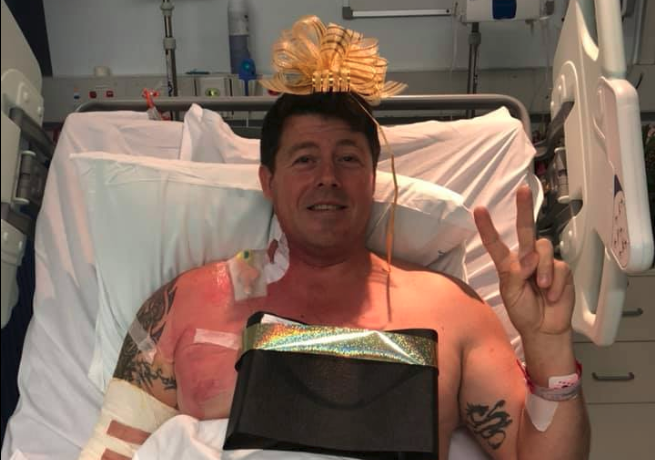 A taxidermist who was hospitalized in Australia this month has said that he is lucky to have escaped death after an encounter with a "monster" 1700-pound buffalo.
Danny Vanbrugh, who was hunting in the Northern Territory with his son and a friend, suffered bruised kidneys, a collapsed lung, suspected spinal fractures and a torn bicep. In a photo on his Facebook page, he admitted: "I'm lucky to be alive after sustaining numerous injuries."
Vanbrugh told Yahoo7 News that the trio were outwitted by the animal despite initially having it in their crosshairs. He said that they mistakenly chased the buffalo after it ran into a gorge.
"I was just standing there and next minute I heard this rushing through broken trees, I turned to the side and he's charging towards me about 20, 30 meters away," the hunter said. At roughly 10 meters, Vanbrugh said he shot once but the buffalo gored him "right up through the bicep."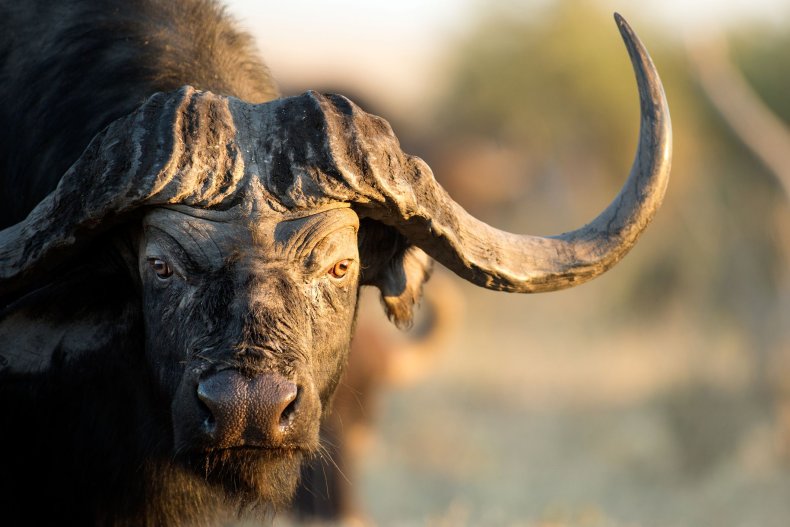 Vanbrugh told Yahoo7 News that the "split second" decision to move into the middle of the animal's head—between its two massive horns—had likely saved his life.
"You have to stay still and stand your ground and think about things," he asserted. Vanbrugh claimed that after being hit into the air he was able to find it footing and flee the scene. His son, who had managed to escape the danger zone, then landed the killing blow on the buffalo.
"There was blood just pouring, pumping out of my arm," Vanbrugh said. A tourniquet was made using material from his shirt and the trio made a two-hour journey to Royal Darwin Hospital.
According to his Facebook profile, Vanbrugh has had 10 operations while in the facility. "Feeling a lot better," he wrote Saturday. The hunter uploaded an image appearing to show the dead buffalo. He also reported having been sent hate mail after his story emerged.
"You're disgusting hunting for sport. Some would call that karma," one message read. Vanbrugh told Yahoo7 News that he currently has no plans to give up hunting in the region.