Lucy Hale on 'Life Sentence's' Abrupt Cancelation and What She'd Do If Not Acting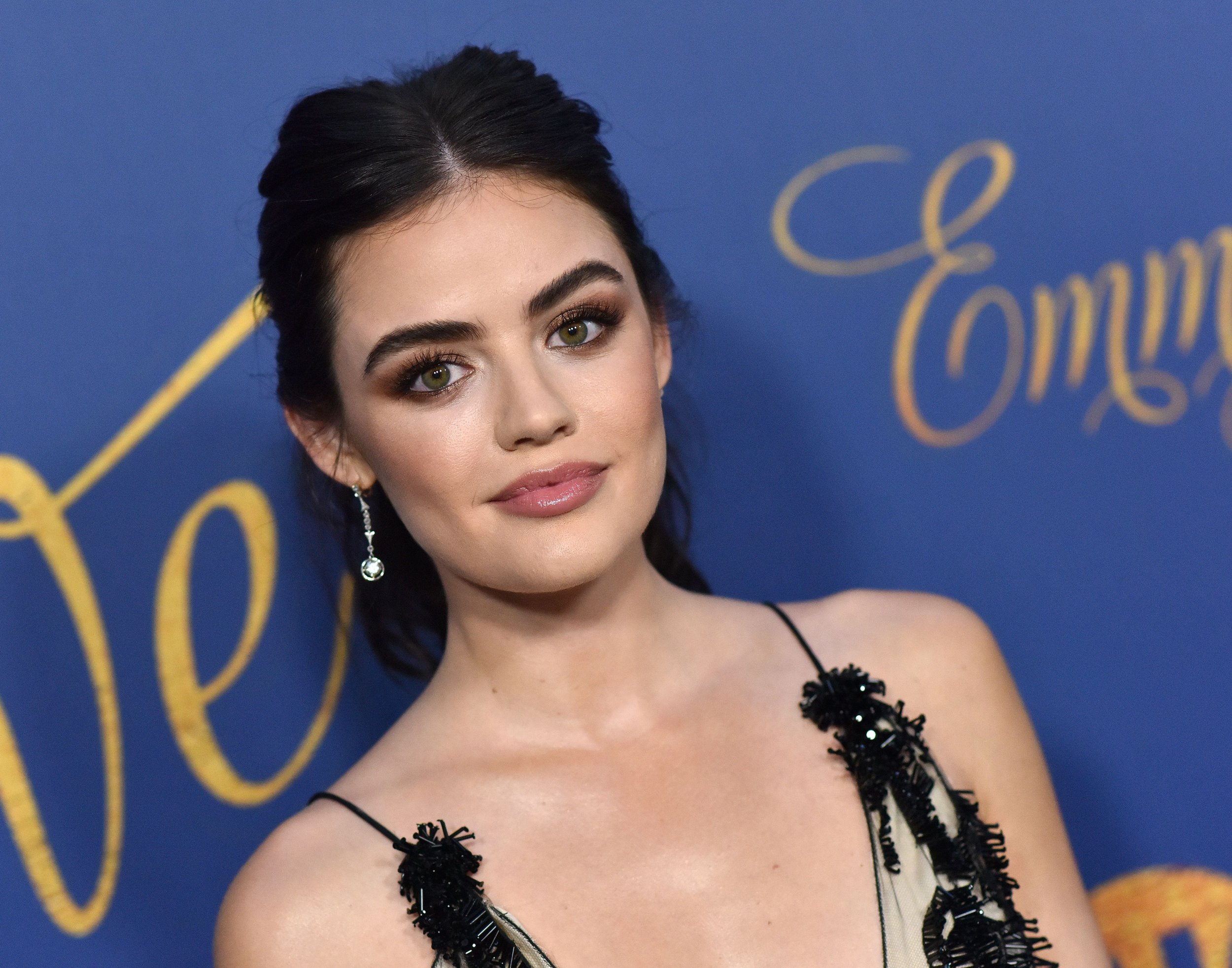 There is much more to Lucy Hale than her former part as Aria Montgomery on Freeform's Pretty Little Liars—a popular teen thriller-drama that bowed out after a seven-season run. In fact, there are many layers to the actress worth exploring as she continues to progress in her steady career.
Hale, 29, boasts a massive 22.7 million followers on Instagram for a reason. She's a likable talent, who happened to first gain recognition on the now-canceled 2000s singing competition series, American Juniors. She's starred in shows like the prematurely canceled Life Sentence and movies like the twisty Blumhouse-produced thriller Truth or Dare. She's a trendsetter, often being photographed by the paparazzi for her impeccable street style. Her genuine nature comes across both on-screen and off, as well.
While Hale got her start in Hollywood as a teen, this actress isn't slowing down anytime soon. Newsweek spoke with Hale about her interests and what she's been up to as of late.
1. Hale partnered with Good Rewards, a program created by Honey Nut Cheerios, to help earn $100,000 for her chosen charity of the American Society for the Prevention of Cruelty (ASPCA) through the help of fans. She's going up against other celebrities, being Creed II star Michael B. Jordan and New England Patriots tight end Rob Gronkowski, to get fans to help give back and allow their chosen charities to win the grand prize.
"We all grew up with Honey Nut Cheerios and I love the cereal, but I've always loved what they stand for and they're always giving back. They've made up a program that makes giving back really fun and easy. So I got to choose a charity of my choice. I chose the ASPCA. Basically, all you have to do is buy a [specially marked Honey Nut Cheerios] cereal box, go to the beegoodrewards.com, scan your buzzcoin, [and] choose a team—it's Michael B. Jordan, Rob Gronkowski and me. If by April I have the most buzzcoins, a $100,000 will be given to the ASPCA. [As for] the other teams, money goes to their charities as well. It's kind of a win-win situation."
2. Hale's Instafamous dog, Elvis, was part of why she chose the ASPCA as her charity of choice.
"It did and I really love animals. Obsessed would be the right word. I absolutely love Elvis. So yeah, that kind of gave me an objection in choosing that charity."
3. Hale admitted to being "bummed" by the cancelation of her former show Life Sentence, which was axed in May 2018 by The CW after a thirteen-episode freshman season.
"We had filmed the whole season before it had started airing. That was good because sometimes when you're filming something and it airs, you know the outcome if it's going to get canceled. We had the joy of getting to shoot a whole season without worrying about anything. When it started airing, we were like, 'Oh, this isn't really catching on how we thought,' which was a bummer. I'm super proud of it. We told a really important story and I think it really landed on certain people. It didn't work out, but [it was a] good experience. No regrets. But so much fun. I was really bummed because it was such a fun character to play."
4. Hale explained what she enjoyed most about playing Stella on Life Sentence.
"She was just so quirky, weird and talked a lot—just super optimistic, kind of like a person we'd all want to be like. She was always getting herself in weird situations and putting her foot in her mouth. It was just really fun."
5. Hale spilled on what would've happened to Stella if Life Sentence scored a Season 2.
"In the finale episode, she's looking out the window and she sees all these travel brochures. Obviously, we find out at the end that she doesn't stay with Wes. Season 1 was about her trying to fix her marriage and getting a second chance at life, whereas Season 2 would be about her being on her own and having all these adventures on her own—not needing a man [and] living her best life."
6. Hale hasn't released music since dropping her debut album, Road Between, in 2014. While she loves music, don't expect anything new from her to be released anytime soon.
"I love music. I think eventually, yeah—I would love to do another album or do theater or do a musical. It's an important part of my life. I just am a music person. I just love and appreciate music, but...I don't know where that lands for me right now. So, in time."
7. Hale said if she wasn't acting, she would want to pursue a career in fashion.
"I always said if I weren't an actor, I would love to be a stylist or I'd love to be a buyer. I always loved dressing up as a little girl. I always appreciated trends. It's fun for me. It's such a form of expression. I would definitely not count that out in the future, to get to venture more into that world."
8. Hale had to learn basic violin-playing skills when filming the upcoming romantic comedy, A Girl Like You.
"The movie was really fun. I'd never done a rom-com before. So it's a lot more physical comedy, which was new to me. It was really fun. She's a violinist in the movie and, I mean, that's one of the hardest instruments to play. So obviously, I had a wonderful, wonderful stunt double for that, but I did have to learn the basics. It's really such a beautiful instrument. It's all about your posture, you have to relax, you have to hold this instrument. It was just so many things you have to think about. It was cool. I really like getting to learn new skills for a project."
9. Hale begins shooting Fantasy Island, a horror film based on the popular 1970s television series, very soon.
"I start filming that in a couple of weeks. We've just been prepping and that'll probably come out next year. Very excited for that."