Lucy Hale's 'Katy Keene' Casting: Everything We Know About the 'Riverdale' Spinoff Series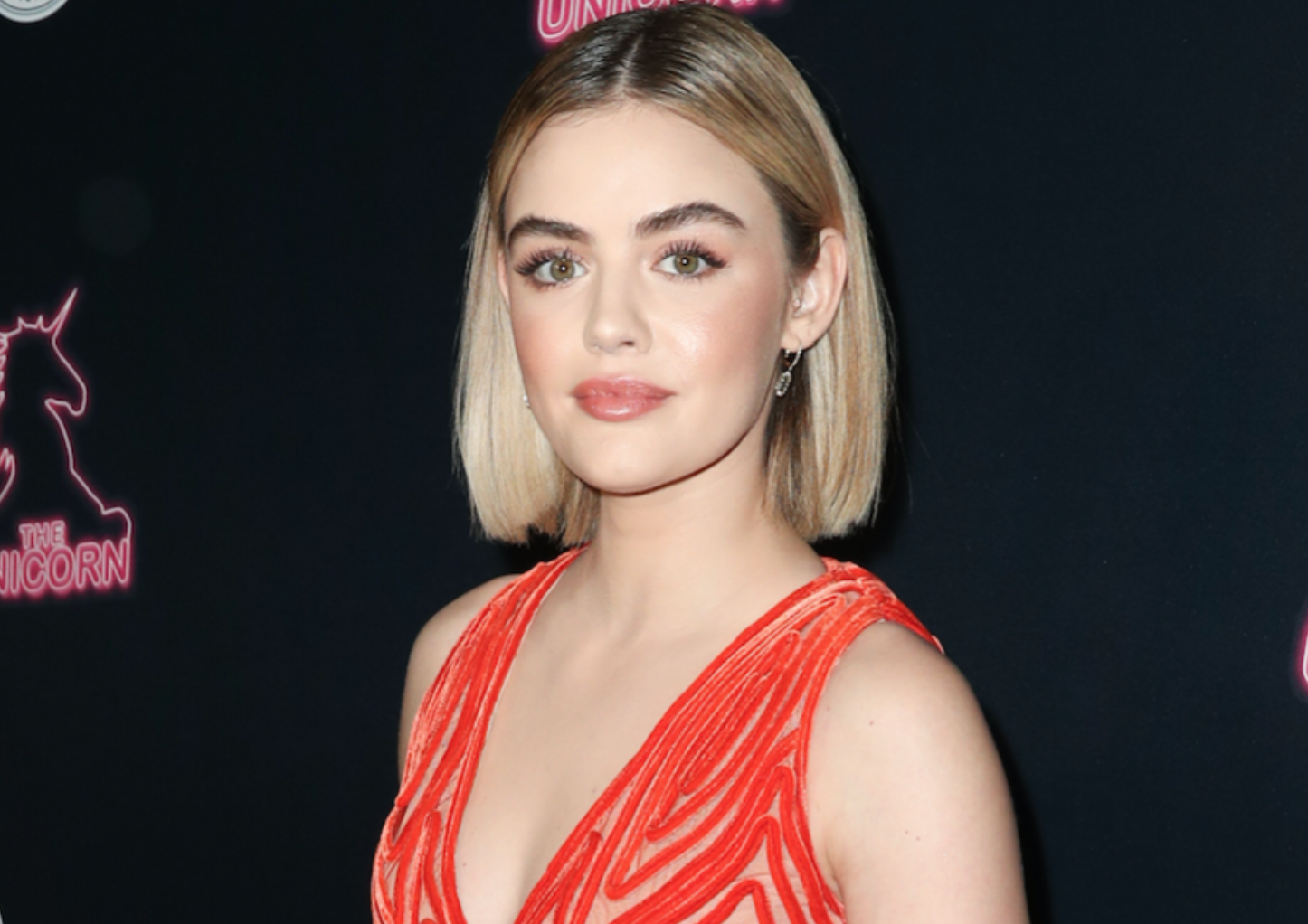 With the untimely death of the late and iconic actor Luke Perry, Riverdale devotees could use some good news. Fear not an announcement for Riverdale spinoff series Katy Keene confirmed on Monday that the show has found its lead in actress Lucy Hale.
"Well I'm slightly freaking out," Hale, 29, wrote via Instagram on Monday. "Thank you @archiecomics / @writerras / @thecw / @warnerbrostv / @thatthingofwhen for trusting me to be your KATY KEENE. My heart is bursting."
Katy Keene is expected to be an anticipated title joining The CW roster during 2019/2020 season. With that in mind, here's everything there is to know about Katy Keene.
Who is Katy Keene?
Katy Keene is a comic book character that was created by late cartoonist Bill Woggon. She's a singer, model and actress. She first appeared in Wilbur Comics #5 in 1945.
What Will 'Katy Keene' Be About?
According to a statement issued to TVLine, Katy Keene is a musical dramedy. It will follow four different characters, including fashion "legend-to-be" Katy Keene and singer/songwriter Josie McCoy. The group of aspiring artists aims to "chase their twenty-something dreams in New York City."
'Katy Keene' is the Second 'Riverdale' Spinoff Series
Katy Keene joins Riverdale's ever-expanding television universe. After the popular CW series was met with instant success following its 2017 debut, showrunner Roberto Aguirre-Sacasa developed Chilling Adventures of Sabrina for Netflix. The equally dark show, which bowed in October 2018, is slated to release its sophomore season on April 5. Riverdale is currently wrapping Season 3 on The CW.
Lucy Hale is No Stranger to The CW Family
Hale is best known for her leading role as Aria Montgomery on Freeform's popular teen series Pretty Little Liars. However, she is quite familiar with The CW world. She previously starred alongside Reba alum JoAnna Garcia on the short-lived drama Privileged (2008), She also toplined the now-canceled show Life Sentence (2018), which followed a woman who finds out she survived terminal cancer.
Lucy Hale has a Musical Background
It's no secret Hale is heavily rooted within the television world despite starring in movies like Truth or Dare and the upcoming Fantasy Island movie adaptation. However, she was a finalist on the American Idol spin-off series American Juniors in 2003. She also released her debut country music album, Road Between, in 2014.
'Katy Keene' Will Also Feature 'Riverdale' Star Ashleigh Murray
Ashleigh Murray's Riverdale character Josie McCoy will crossover to the Katy Keene universe, which will feature a slightly older version of her character. It hasn't been confirmed whether Murray's Katy Keene casting will conflict with her involvement on Riverdale—a show where she's become a series regular on—and result in her no longer being on the Archie Comics-inspired series. Murray, however, tweeted about Hale's casting on Tuesday by saying: "We've found the Keenest Katy!"