Shedding Sponsors, Bill O'Reilly Once Cost Ludacris an Ad Over Explicit Lyrics About Women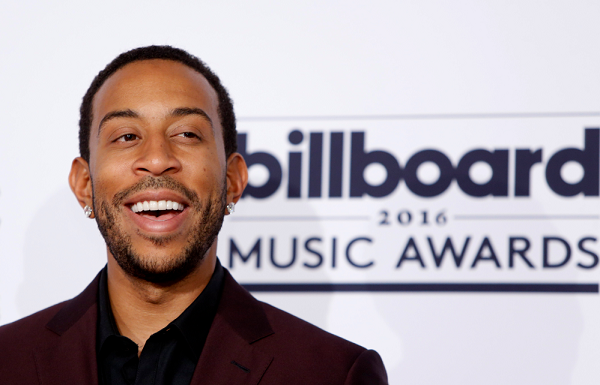 Many liberals may be enjoying seeing Bill O'Reilly under fire since a report in the New York Times on the brash Fox host's string of sexual harassment allegations that have cost more than $13 million to settle. Ludacris, however, is not one of those people, which may be surprising to some since "The O'Reilly Factor" host once cost the rapper a Pepsi ad and a ton of backlash.
In 2002, O'Reilly helped convince PepsiCo to pull a campaign featuring the Fast & The Furious actor and rapper by urging viewers to protest the beverage company for using a "man who degrades women" in a commercial. O'Reilly, who wasn't a fan of Ludacris' explicit lyrics, called Pepsi "immoral" at the time for employing a man whose musical repertoire included sexually charged songs like "What's Your Fantasy," "Area Codes," and specifically Ludacris' aggressively-toned "Move B****."
Viewers rallied behind O'Reilly's campaign and, inevitably, the commercial was pulled from the air and Ludacris was dropped from Pepsi's talent roster.
Now, that O'Reilly is in the hot seat for his alleged offenses against women, which have cost his news show to lose more than 50 advertisers, according to reports, you'd think Ludacris would have a pot-calling-the-kettle-black inspired message for O'Reilly. However, Ludacris, 39, says he won't judge his former antagonist despite the salacious accusations O'Reilly is currently facing.
"The irony of it is crazy," Ludacris said during an interview with Power 105.1's "The Breakfast Club" Monday. "I'll be honest with you, the last time I was on 'Breakfast Club' I specifically told you guys that I had a man-to-man talk with [O'Reilly and] ran up on him at a White House Correspondents Dinner… It's not my place to judge Bill O'Reilly the same way that he judged me. That's how I feel about it. It's a lot of maturity and a lot of growth. I've moved on past it. I'm thriving in life right now, and all I can do is hope that Bill O'Reilly settles these issues and learns from whatever mistakes he may have made and also thrives. But it is definitely ironic that both Pepsi and Bill O'Reilly are both under fire right now."
During Ludacris and O'Reilly's 2002 spat, Pepsi said they decided to pull the 30-second commercial due to its "responsibility to listen to our consumers and customers," a number of whom the beverage brand said "were uncomfortable with our association with the artist."
While it's unclear if Pepsi was one of the brands to remove their ads from "The O'Reilly Factor's" time slot, the company did face a public storm of its own recently after releasing a tone-deaf ad in which model Kendall Jenner appears to solve the ongoing tension between police authorities and protesters by handing an officer a Pepsi.
Outraged viewers deemed the commercial as Pepsi's attempt to glamorize social protests, and a flood of angry tweets and messages toward the company was more than enough for Pepsi to yank the commercial and issue an apology within 24 hours of the ad's release.
Although Ludacris decided to take the high road regarding his feelings toward O'Reilly and Pepsi—the company did end up resolving tension with Ludacris by agreeing to donate funds lost to urban charities recommended by the rapper's Ludacris Foundation and other hip-hop networks—Ludacris noted how interesting it is that a man who had so much animosity toward the content in rap songs has settled multiple sexual harassment allegations.
"All that overly-criticizing and just condemning all rap artists and rap music for misogyny, and look what's going on," he said.
Despite the stark difference between reasons why O'Reilly and Ludacris have lost sponsorship, their similar experiences with lost advertisements along with Pepsi's own recent bout of controversy has unearthed one commonality: Upsetting enough consumers can force a brand to disassociate with you.
More importantly, it shows transgression against women, whether verbally, physically or lyrically, doesn't come without its consequences.
Tyrese, who was alongside Ludacris during The Breakfast Club interview in promotion of their upcoming film, The Fate of the Furious, noted how powerful banding together for the same cause can truly be.
"I'm just wondering when the world is gonna realize that coming after Bill O'Reilly is one thing—or anybody that's saying something super racist or just crazy—all you gotta do is attack the sponsorship." Tyrese, 38, said. "Instead of attacking that man only or that woman, whoever that's saying certain things… The way you hit their pockets is the way you hit the sponsors that are sponsoring the radio stations, sponsoring the network. When you come after them, then they pull all of their sponsorship dollars because you're threatening to not support their business that continues to support the bigotry. And then that's when things change."
Check out Ludacris and Tyrese's full interview with The Breakfast Club below.