Flights to 10 US Cities Will Be Canceled Due to Lufthansa Cabin Crew Strike
The cabin crew for German airline Lufthansa has announced that they will hold a two-day strike over the weekend, which will lead to 1,300 flight cancellations, German outlet The Local reported. Lufthansa was scheduled to fly 3,000 times each day of the strike. While the interruption will mainly affect European travelers, the crew strike will impact flights to ten major cities in the U.S. from Frankfurt and Munich, according to travel site The Points Guy.
Reports indicate that flights from Munich to Los Angeles' LAX airport and to Miami will be affected on Thursday and Friday. Flights from Frankfurt to Boston, Chicago, Seattle, Houston, and Detroit have also been cancelled for those dates. Frankfurt flights to Dallas-Fort Worth, San Francisco, and Miami will only be affected on Thursday, while flights to San Diego will only be cancelled on Friday.
The Points Guy also advised all travelers booked with Lufthansa to keep an eye on their flight statuses, just in case.
In a press release, the airline announced that about 180,000 passengers will face cancellations. Lufthansa is currently looking into which of the maintained flights can use larger airplanes to accommodate passengers from canceled flights.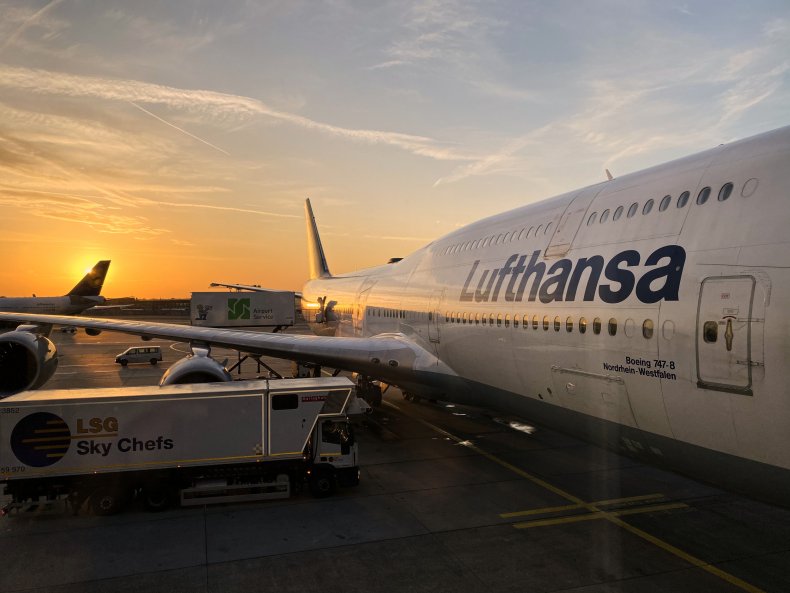 In order to make up for the cancellations, ticket holders for scratched Thursday or Friday flights can book new itineraries for free within the next ten days. Lufthansa is also offering to exchange boarding passes for train tickets, even for flights that have not been canceled.
The strike was called by the Independent Flight Attendants Organization (UFO). While Lufthansa attempted to block the strike, a Frankfurt court deemed it legal. Lufthansa CEO Carsten Spohr has sought deals with UFO and two more unions, in an attempt to avoid major disruptions, The Local reports. Meanwhile, the airline has continued to challenge the union legally. An internal debacle over leadership, has led to Lufthansa claiming that the union does not have the right to represent their cabin crews.
UFO staged another strike across Lufthansa subsidiaries Eurowings, Germanwings, Lufthansa CityLine and SunExpress in October, which only lasted a day. Other Lufthansa subsidiaries including Austrian, Air Dolomiti, SWISS, and Brussels Airlines, will not be affected by this strike, according to One Mile at a Time. The October strike brought UFO employees a 2 percent increase in pay, but now UFO is seeking stronger benefits and direct paths to permanent contracts for temporary employees.
Because more flights may be affected, Lufthansa has recommended that passengers check their flight status, if they have not rebooked.