Meet Luis Fonsi: The Singer is More Than 'Despacito'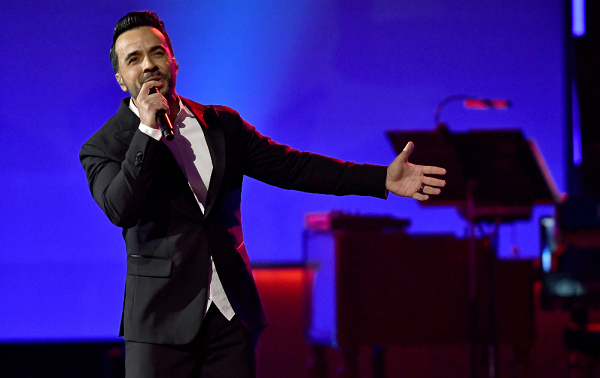 Luis Fonsi and Daddy Yankee's "Despacito" was among the most popular songs of 2017, streaming 1.3 billion times. The Reggaeton and Latin pop single was already burning up the Billboard Latin charts after its original release in March 2017, but when Canadian singer Justin Bieber appeared on the remixed version of the song a month later, Fonsi became a crossover sensation.
The track remained in the No. 1 spot on Billboard's Hot 100 chart for 16 weeks and became the second longest-leading Billboard No. 1 in history, after Mariah Carey and Boyz II Men's 1995 collaboration "One Sweet Day."
"Despacito" was the favorite to win Record of the Year at the 2018 Grammy Awards, but it lost to Bruno Mars's "24K Magic." Still, the show, and the three total nominations for "Despacito," gave the song another bump—and an opportunity to call attention to Fonsi's career beyond the 2017 Song of the Summer.
Born Luis Alfonso Rodríguez López-Cepero, the Puerto Rican singer, who already has five Latin Grammys, has been a superstar in Latin countries since the 1998 release of his debut album, Comenzaré, which included the hits "Si Tu Quisieras" and "Perdóname."
Fonsi's six other albums—2000's Eterno; Amor Secreto and Fight the Feeling; 2003's Abrazar la Vida; 2005's Paso a Paso and 2008's Palabras del Si Silencio—all went platinum. Tierra Firme, Fonsi's seventh album, released in 2011, went gold, and 2014's 8 peaked at No. 2 on Billboard's Top Latin Albums chart.
He's also had a number of successful singles, deep album cuts and collaborations, like his 2000 duet with Christina Aguilera, "Si No Te Hubiera Conocido," and "Aqui Estoy Yo," featuring Aleks Syntek, Noel Schajris and David Bisbal, released in 2008. And he currently has another blazing up the charts: "Échame La Culpa," featuring Demi Lovato, released in November.