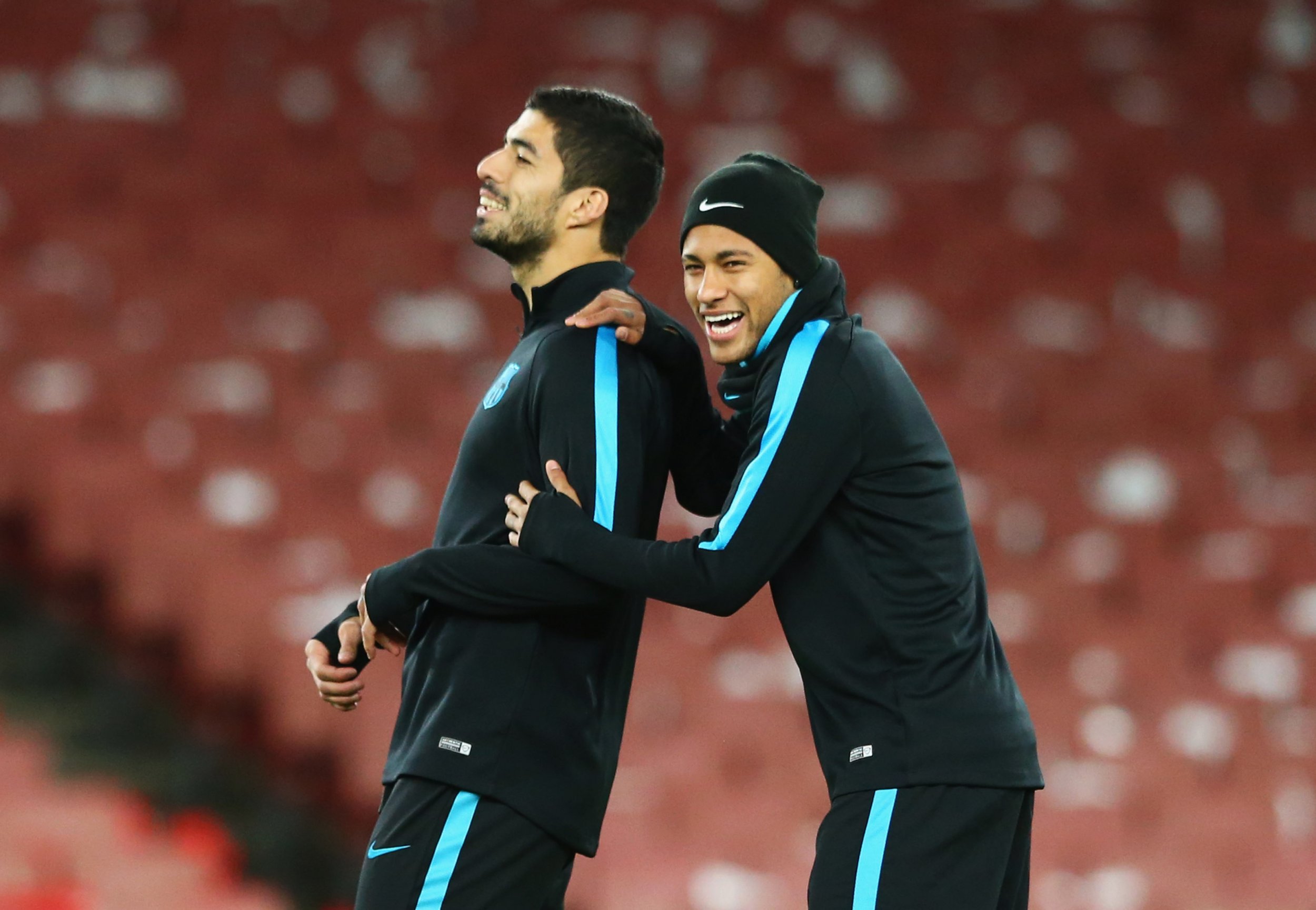 Luis Suarez is one of the top-performing footballers in Europe this season, but that does not stop the Barcelona forward from hankering after his teammates' gifts.
Uruguayan Suarez, who left Liverpool for Catalunya in the summer of 2014 for around £75 million ($105 million), has scored a staggering 41 goals in all competitions so far this season as part of an attack with Lionel Messi and Neymar that has been dubbed "MSN" and is heralded as one of the finest in football history.
But for all his own technical expertise, Suarez would like to pinch a few qualities from those two star attackers.
"I'd love to have Messi's left foot, which is one-of-a-kind in the world, remarkable, and the pace and happiness of Neymar," Suarez said, accepting the award from EFE news agency on Monday for best Latin American footballer of the year.
"We prioritize the group objective. None of us compete with the others, but each enjoy the moment. I feel content, happy, and I'm helping the team, which is key.
"All the players have a great relationship and it shows, we're always laughing amongst ourselves and hugging, not just the three of us. It's not about affection, it's about support. Nothing's planned, it all comes from the inside, and what we do is enjoy it, and if we are happy, we will enjoy it."
Reigning Ballon d'Or winner Messi was the scourge of Arsenal in the UEFA Champions League last week at Emirates Stadium, scoring twice, while the Argentinian struck a sweet free kick on Sunday to see off Sevilla in La Liga.
About the writer
Sportswriter at Newsweek.