Luka Doncic Beats LeBron James Record to Make NBA History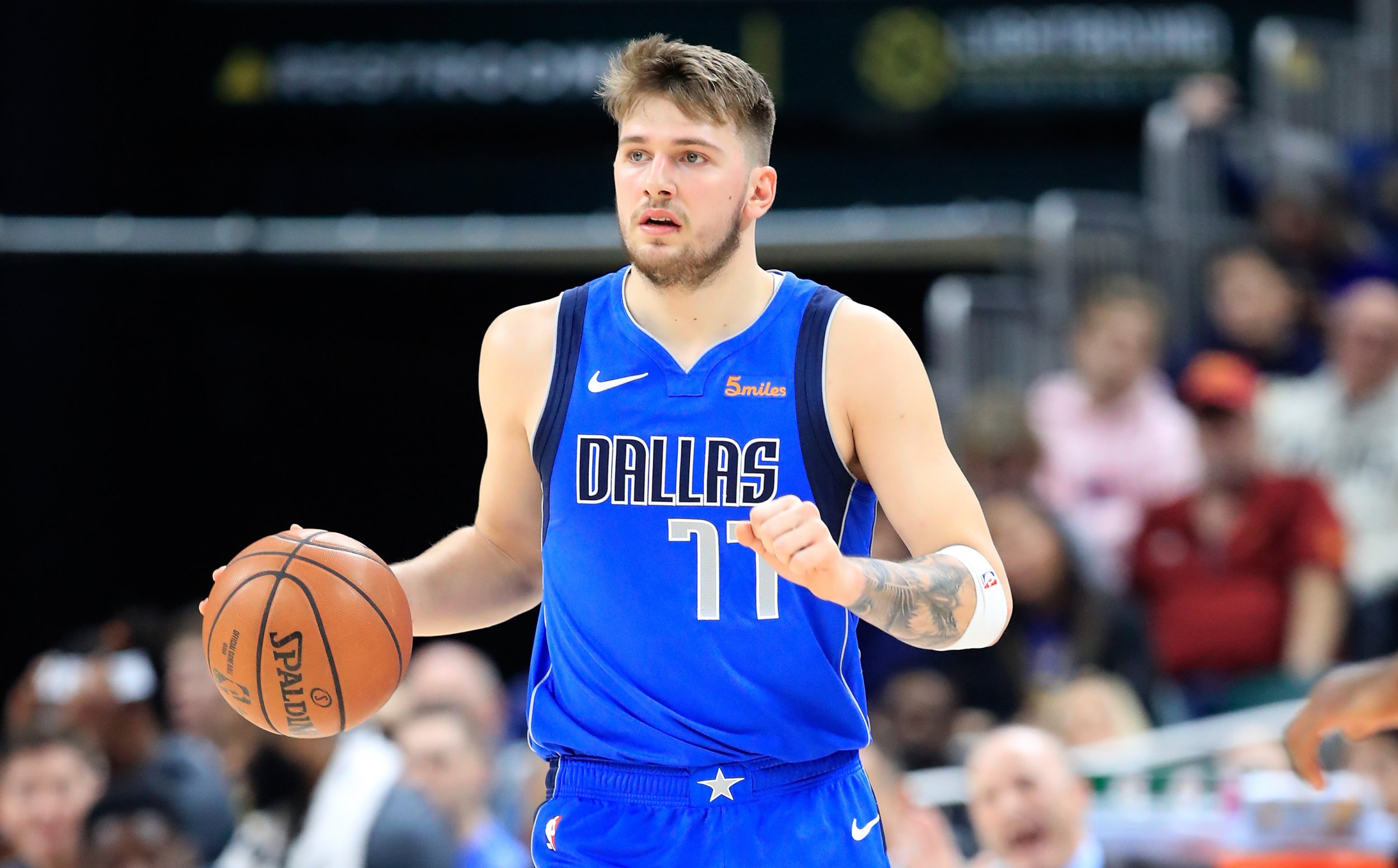 Luka Doncic's already extraordinary rookie season got even better on Sunday night, as the Slovenian made history by becoming the first teenager in NBA history to record multiple triple-doubles.
The 19-year-old also became the first teenager to score a 30-point triple-double as he finished with a career-high 35 points, 10 assists and 12 rebounds in a 123-110 loss at home to the Toronto Raptors on Sunday night.
Coupled with his first triple-double—which came last week against the Milwaukee Bucks—Doncic's figures on Sunday night made him the first teenager to record multiple triple-doubles. Markelle Fultz is the only other teenager to have achieved the feat.
Doncic, who shot 14-of-24 from the field in 36 minutes, became the youngest-ever player to record a 30-point triple-double, breaking a record previously set by LeBron James 14 years ago. The three-time NBA champion was 20 years and 100 days old, when he recorded a 30-point triple-double against the Milwaukee Bucks in April 2005.
According to ESPN Stats & Information, only other three rookies have recorded a 35-point triple-double over the last 35 years. Michael Jordan had 35 points, 15 assists and 14 rebounds in a win over the Denver Nuggets in January 1985.
A decade later, Jason Kidd finished with 38 points, 10 assists and 11 rebounds during his rookie season as the Dallas Mavericks beat the Houston Rockets. Stephen Curry was the last player before Doncic to record a 35-point triple-double, as he scored 36 points and added 13 assists and 10 rebounds in a win over the Los Angeles Clippers in February 2010.
If joining such an illustrious group was important for the Slovenian, he clearly did not let it show as he insisted team efforts were more important than any individual accolades.
"For me, what matters is the victory," the Slovenian was quoted as saying by the Associated Press. "[The triple-double] was special for sure, but it would be even more if we got the win."
Doncic has already emerged as a bona-fide star in his first season in the NBA, averaging 20.2 points, 6.8 rebounds and 5.3 assists per game so far.
Raptors' head coach Nick Nurse described the Slovenian as "something else" and admitted his team had no answer for the teenager.
"Our guys were attacking him and he would never get back on his heels," he was quoted as saying by SportsNet.
"We couldn't get him out of rhythm because he was low and strong and crossing over and then with the burst he was into the paint and what incredible touch.
"He's something else."
Despite Doncic's performance, Dallas' two-game winning streak came to an end against Toronto.
Trailing by 12 points at halftime, the Mavericks came storming back in the third quarter and led by as many as seven points in the final period but could not hang on and are now 22-27 after the loss, 5.5 games away from the last playoff berth in the Western Conference.
The Raptors, for whom Kawhi Leonard finished with 33 points and 10 rebounds, improved to 37-12 and remain second in the Eastern Conference.