Video: Luka Doncic Drills Incredible Buzzer Beater, NBA Twitter Goes Wild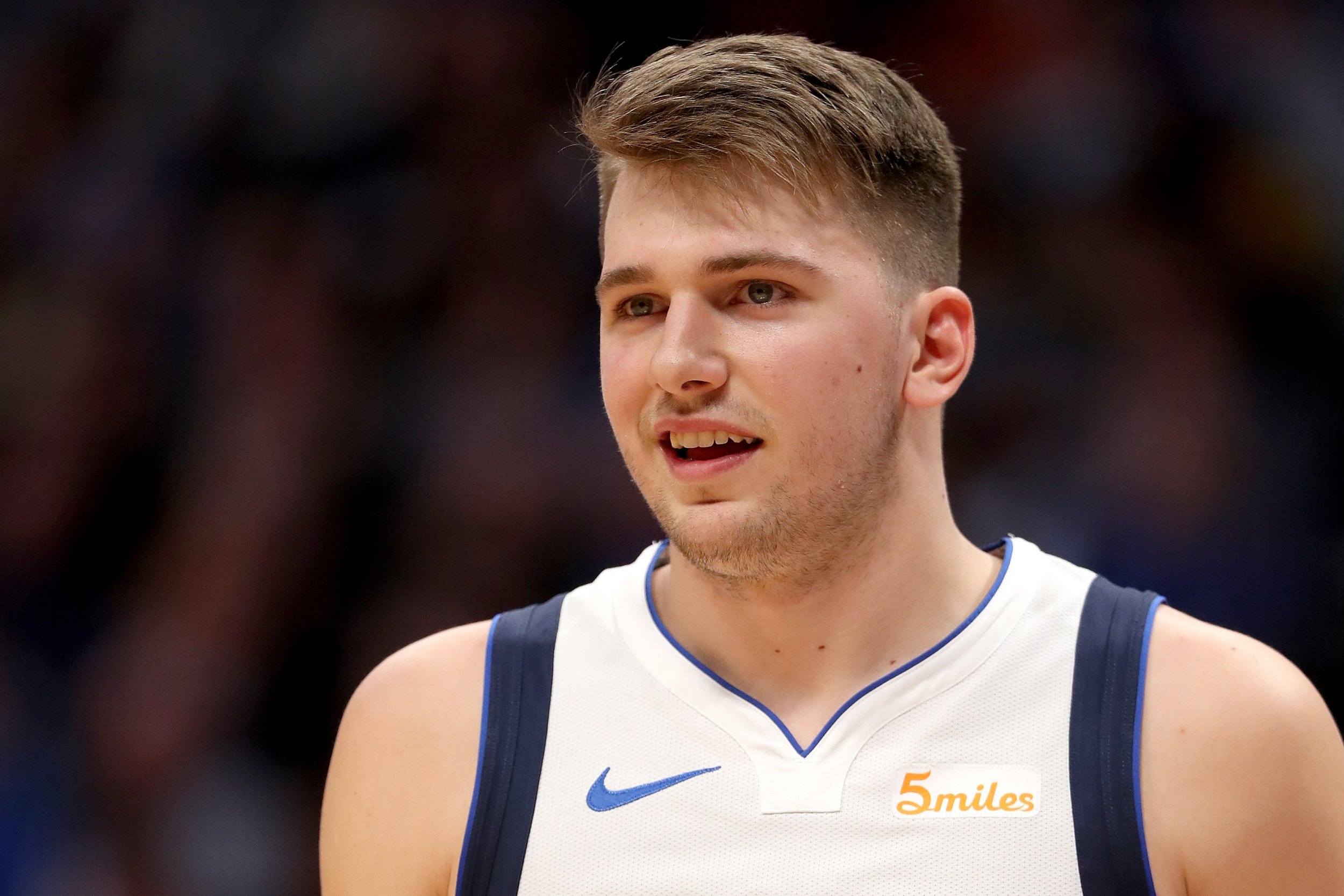 Luka Doncic's first season in the NBA is turning out to be way better than anyone expected and the Slovenian stole the show again on Sunday night.
With the Dallas Mavericks trailing by three points on the road against the Portland Trail Blazers, Doncic drilled a buzzer beater with 0.6 seconds left to send the game into overtime.
Read more: Lebron James captioned a selfie with 21 Savage lyrics about "Jewish money," angering conservative critics
The Slovenian received the inbound pass from Jalen Brunson before releasing a quick three-pointer, which tied the score at 107-107.
"I mean, it just went in," he was quoted as saying by ESPN. "It was a tough shot."
Mavericks' coach Rick Carlisle hinted he had no doubts about the outcome once Doncic pulled up.
"The guy has an uncanny knack for making shots like that," he said. "I can't say I was surprised when it went in. I've seen him do things like that too many times."
Doncic's talent has left fans and pundits looking on in disbelief this season and his latest piece of brilliance set NBA Twitter alight.
Despite converting just a third of his 21 attempts from the field, the 19-year-old finished with 23 points, adding 11 rebounds and six assists in 35 minutes.
The third overall pick of the 2018 draft is the NBA's leading rookie scorer and is averaging 19 points, 6.6 rebounds and 4.9 assists per game this season, shooting 43 percent from the field.
Not even Doncic could prevent the Mavericks from suffering defeat, as the Trail Blazers won 121-118 in overtime. Damian Lillard had 33 points and seven assists shooting 11-of-24 from the field, while C.J. McCollum added 22 points, five rebounds and five assists.
The loss was the Mavericks' sixth in a row and saw them slip to 15-17. The matchup against the Trail Blazers concluded a four-game road trip, during which Dallas had already lost to Denver, the Los Angeles Clippers and Golden State.
The Mavericks are 2-14 on the road, the worst record in the league and must surely address their from away from home if they are to nurture hopes of securing a playoff spot.
"A loss is a loss but these ones are tough because we battled so much. We just came up short," said Harrison Barnes, who top scored for the Mavs with 27 points. "We've got to find a way to pull it through."
Next up for the Mavericks is a home game against the New Orleans Pelicans on Wednesday.