What About Heroes For Hire? 'Luke Cage' Showrunner Teases What's Next
On the surface, Luke Cage Season 2 isn't about Heroes For Hire—the fan-favorite team up between Luke and Iron Fist based on the comic books of the same name. But if there's one thing Luke Cage Season 2 proves, it's that Luke isn't happy with the state of heroism. Part of that unhappiness is because he's broke, and quite a few supporting characters float Luke the idea he should get paid superhero gigs. That just might lead us to Heroes For Hire after all.
Bobby Fish says, "Just because you're the woke superhero doesn't mean you gotta be the broke superhero." Foggy Nelson even gives Luke some leads for paid gigs, suggesting a shoe deal, a documentary where he fights a shark and a personal appearance. Claire Temple shares a similar sentiment. "Cops get paid, so do fireman. Nobody knows if you're a cop, hero or vigilante. You need to formalize it."
Formalizing it, if showrunner Cheo Hodari Coker chooses to go down that route in Season 3, would mean becoming a literal hero for hire, and Coker admits to laying down the groundwork this season. "Luke Cage is ultimately, if you look at the roots of the comic books, a hero for hire," he tells Newsweek. "What makes Luke Cage different is that he's gonna be a hero, but at some point he's gonna want to get paid."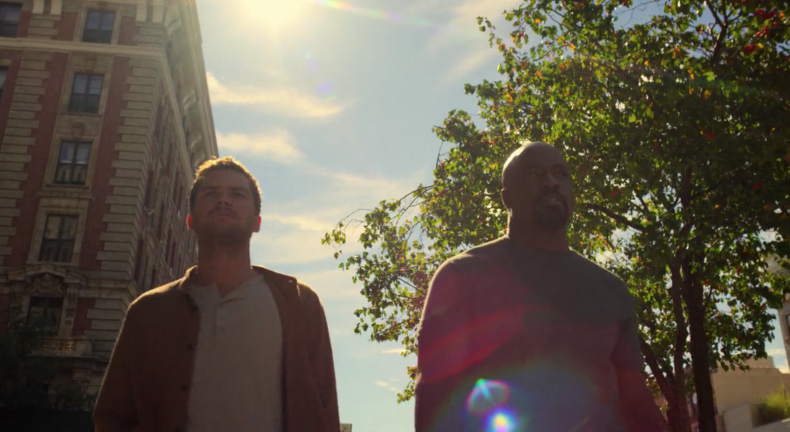 Get your unlimited Newsweek trial >
Coker seeds this idea throughout the plot, starting with the Harlem's Hero app that tracks Luke's location. In fact, the app is the reason fans get the long-awaited cameo from Luke's Heroes for Hire comic book partner: Danny Rand a.k.a. Iron Fist. The characters first met in Netflix's The Defenders, but they become closer in Luke Cage Season 2 when Danny arrives in Harlem to help Luke defeat Bushmaster, this season's villain. Turns out, Iron Fist has some street cred in Harlem. "You understand the power of a brand," Luke Cage's mentee D.W. tells Danny. Considering the Harlem's Hero app and Danny Rand's appearance are connected, it's one of many teases to the making of the much larger Heroes For Hire brand. D.W. says it himself, Power Man and Iron Fist has a ring to it.
"Everyone knows where to find him. Introducing the Harlems' Hero app, people track him the way that they track traffic on waze. I thought it was funny commentary on the times we live in, but then lets really look at what it's like to be a hero in that world," Coker says. "How do you separate humanity from heroism? Because if we really had a Black person who is bulletproof hero and doing what Luke Cage is doing, imagine his Twitter following. Without getting so obsessed with it, what does that feel like in a way that impacts and reveals things about this character?"
What's revealed is the story of a guy who's so famous that he can't keep up with everyone he's supposed to save. Everyone knows his location, everyone knows who he is--maybe the solution isn't to control Harlem, it's to get paid to keep it safe. With his legal bills stacking up thanks to a personal injury lawsuit filed by someone he beat up, more hiring gigs may be in Luke's future. He's going to have to protect himself since a mask isn't exactly enough to disguise his identity. A deal between Luke and the people he saves might actually be a smart career decision in the long-run. As for how Iron Fist feels about all this, we'll have to wait until the second season arrives on Netflix.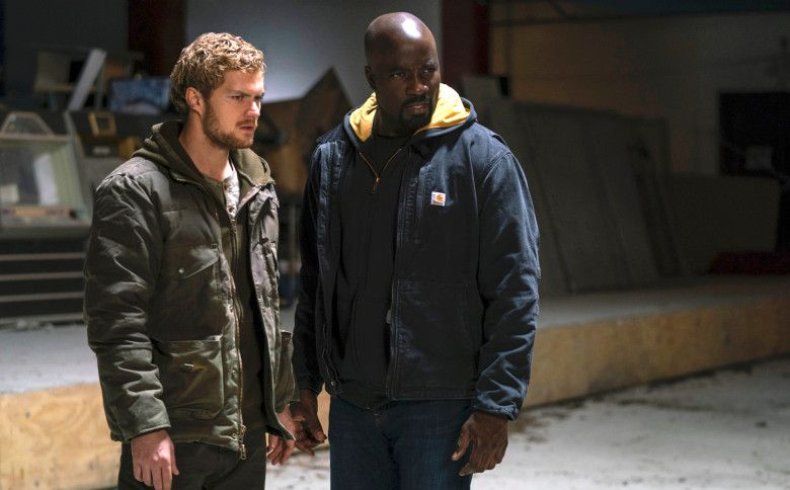 Get your unlimited Newsweek trial >
Luke Cage Season 2 is now streaming.
What About Heroes For Hire? 'Luke Cage' Showrunner Teases What's Next | Gaming