Luke Cage Season 2 is the the only upcoming Netflix-Marvel series with a solid release date. New episodes air on June 22, but what can you expect when we return to Harlem? We're breaking down everything you need to know about the second season, including Bushmaster, Misty Knight, Diamondback, Heroes for Hire, Daughters of the Dragon and more.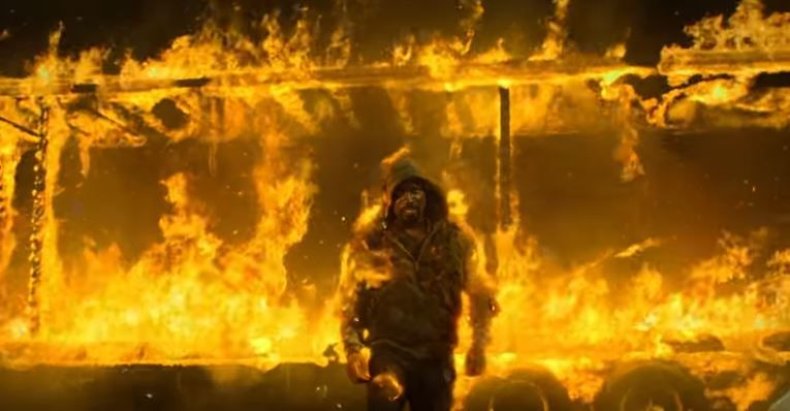 Carl Lucas Exonerated
In the last episode of Luke Cage Season 1, Claire says she "knows a great lawyer" to get Luke out of Seagate prison. Luke's origin story began in Seagate after Diamondback set him up and ruined his career as a police officer. Luke turned himself in at the end of Luke Cage Season 1 in effort to clear his name. Bobby Fish has what Luke needs to get out in the old files that Shades left at Pop's after the shooting. The files might be able to exonerate Luke for his past crimes. Claire referred to the lawyer as a "he," so it's got to be Daredevil' s Matt Murdock or Foggy Nelson. Let's hope it's Nelson considering Claire and Daredevil "got coffee" quite often a few years ago.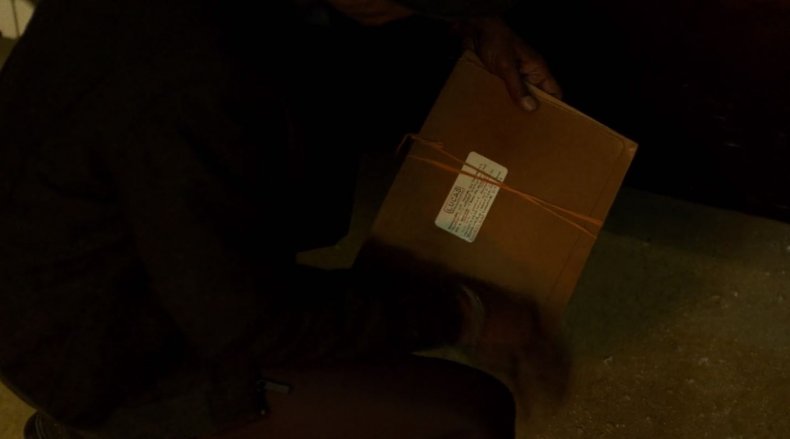 Heroes For Hire
Iron Fist will appear in Luke Cage Season 2, which is a good sign we'll see Heroes for Hire at some point down the line. In the comic books, Heroes for Hire was founded by Luke Cage and Iron Fist. The two friends who wanted to save New York and make money doing it. Throw the badass female duo of Misty Knight and Colleen Wing in there, just like the source material, and it'd be hard to screw it up on TV. Elektra and The Punisher were also members at certain points in the comics, as well as characters the Marvel-Netflix world probably wouldn't ever include (even though they should), such as Ghost Rider. The set photos suggest Danny Rand is giving Luke Cage some martial arts lessons, since, well, all he knows how to do is punch stuff really hard.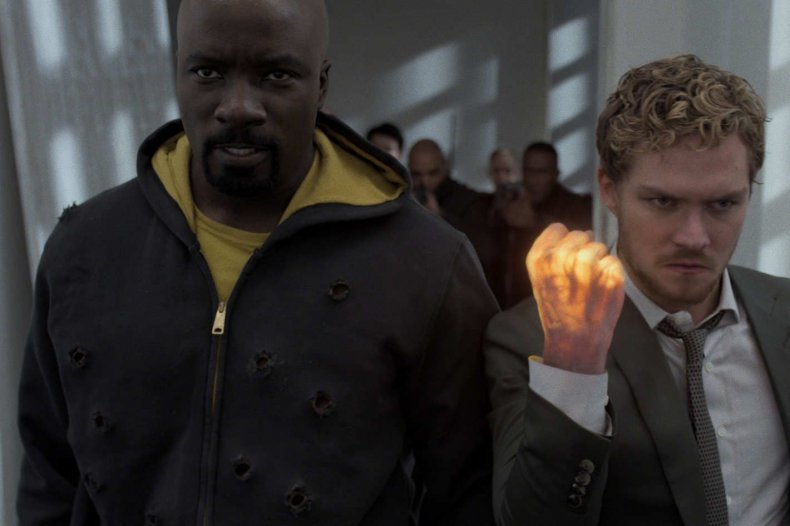 Diamondback 2.0
The thirteen episodes of Luke Cage Season 1 were split between two villains:Cottonmouth and Luke's brother, Diamondback. Fans wanted to see more of the former (RIP Mahershala Ali), but Season 2 will likely feature more of the latter. Diamondback hates his brother because, as teens, their father saved only Luke from going to jail when the pair were caught stealing a corvette. Prison changed Diamondback forever, and not for the better.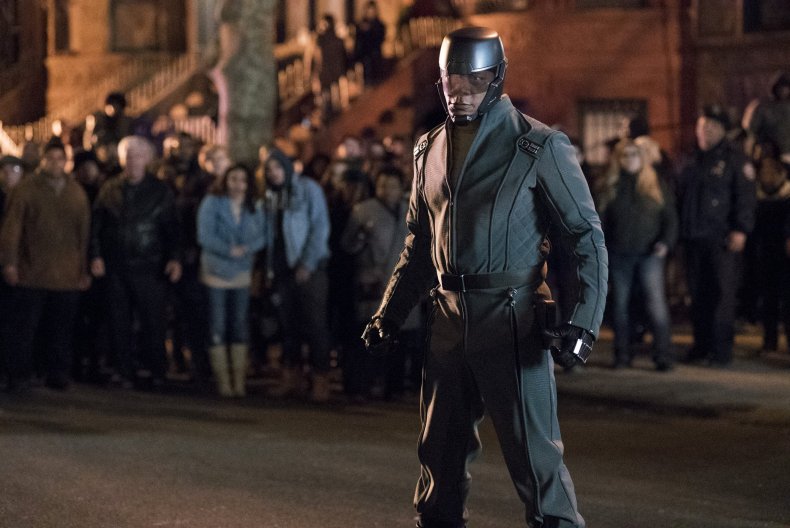 Dr. Noah Burstein visits Diamondback, barely alive in a hospital bed, at the end of the season. He has the old Seagate research from Dr. Reva Connors (Luke's deceased wife), but needs Diamondback's DNA to see if he can make his experiments work again. Assuming the experiment is successful, Diamondback may end up more powerful than Luke. He might even be able to repel those special Judas bullets that almost killed Luke. A Hammer Industries super suit, which Diamondback got by seasons end, helps too.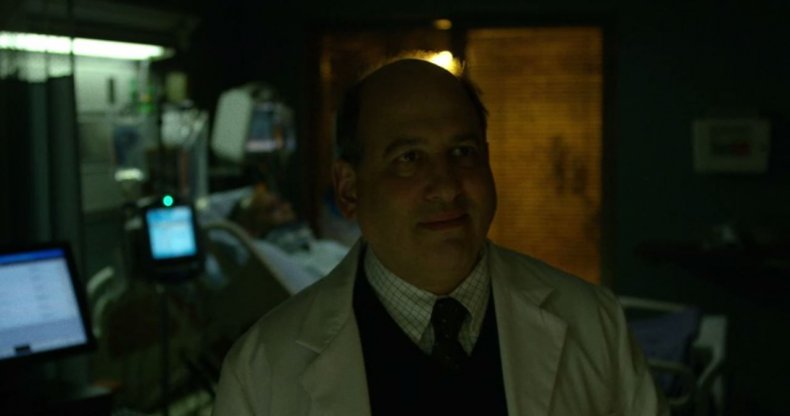 Misty Knight's Arm
Misty Knight lost her arm in The Defenders. But a Luke Cage Season 2 photo released by Netflix shows her suited up with a Bionic Arm. So, it looks like Danny Rand followed through on his promise to equip her with the latest tech after her injury . Even though Misty Knight has a bionic arm in the comic books, the fight scene with Bakuto at the end of The Defenders almost convinced us Claire Temple would be the one to go. At the very last second, Misty loses her arm and it was a glorious moment for fans of Daughters of the Dragon (we'll get to that later.) At this time, it's not clear if Misty rejoins the police force or chooses to fight alongside her vigilante friends, or both.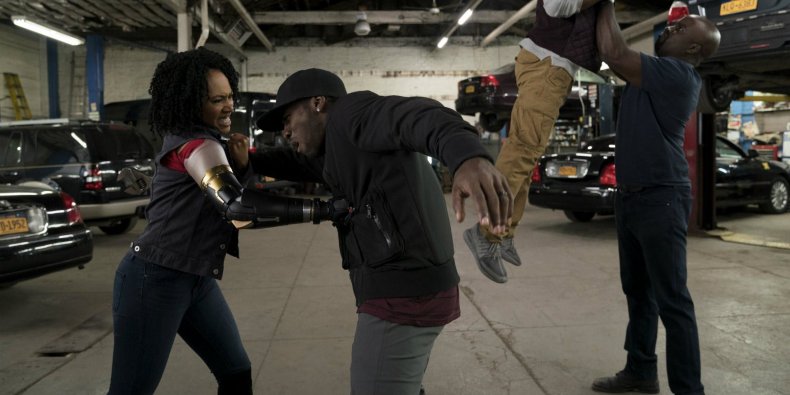 Claire Temple Romance
Luke Cage and Claire Temple began dating in Luke Cage Season 1. After Luke went to jail, she tagged along training with Colleen Wing during Iron Fist . When Luke returns home before The Defenders, she's the first person he wants to see. Have they gotten even more serious since Defenders ? We'll probably find out what's in store for the future of their relationship in Luke Cage Season 2. At the start of their romance, Claire was hesitant to fully support Luke's vigilantism. It will be interesting to see if she still has those reservations. It's also possible Luke Cage has some reservations of his own after sharing some heartfelt moments with his former lover, Jessica Jones, in The Defenders.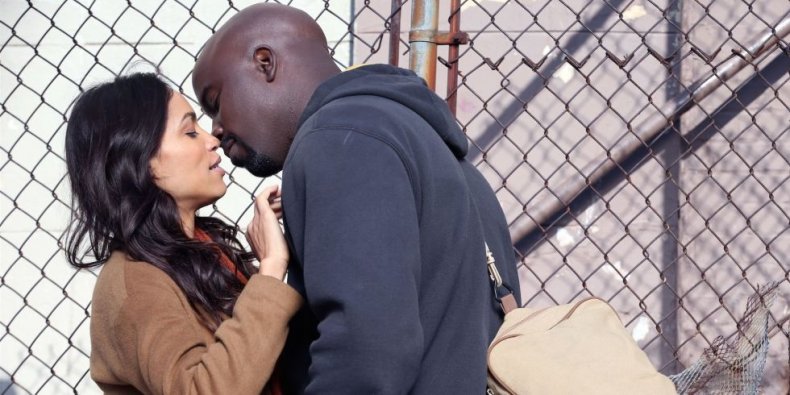 Who Is Bushmaster?
It's hard to tell without an official Luke Cage Season 2 trailer, so everything we know about the villain's identity comes from set photos and character descriptions. Both suggest that Bushmaster (Mustafa Shakir), yet another victim of Bursetin's experiments (at least in the comic books), will be the next big bad for Luke to defeat. John McIver is a Caribbean gangster and crime boss who butts heads with Luke, Misty, Colleen and Iron Fist in the source material. One arc sees Bushmaster searching for evidence to clear Luke's name, and we already know that's one of the primary plot points of Luke Cage Season 2. Bushmaster, who later went by Power Master, has the ability to absorb energy, essentially making him bulletproof like Luke. At least it will be a fair fight.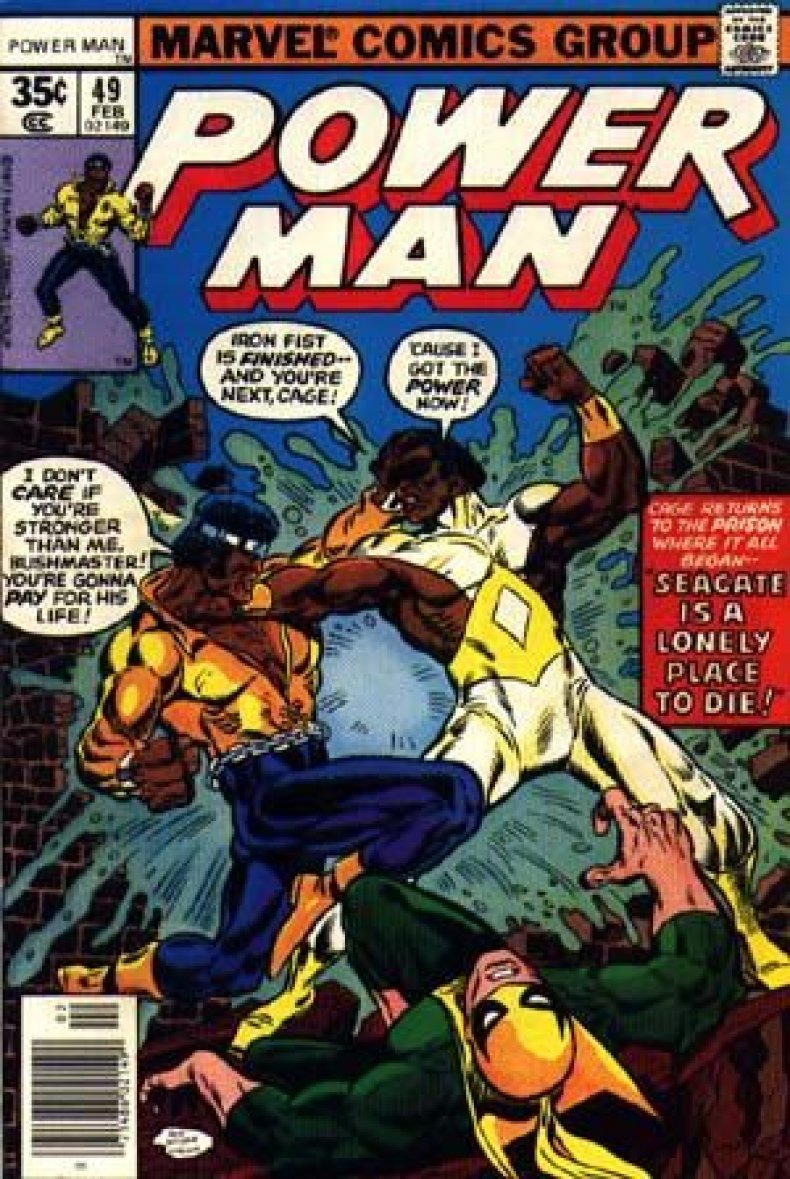 Daughters of the Dragon
Since Iron Fist is visiting Luke this season, Colleen and Misty will have more time to get acquainted. While we might not see a formal team-up in Luke Cage, their relationship is something to watch heading into the second season of Iron Fist , which has been confirmed by Netflix. Daughters of the Dragon was first referenced in Iron Fist episode 3. Colleen Wing used the name as her alias in an underground martial arts tournament. To fans of Power Man and Iron Fist (and the brief Daughters of the Dragon series), this huge Easter egg set up the opportunity for a team-up down the line.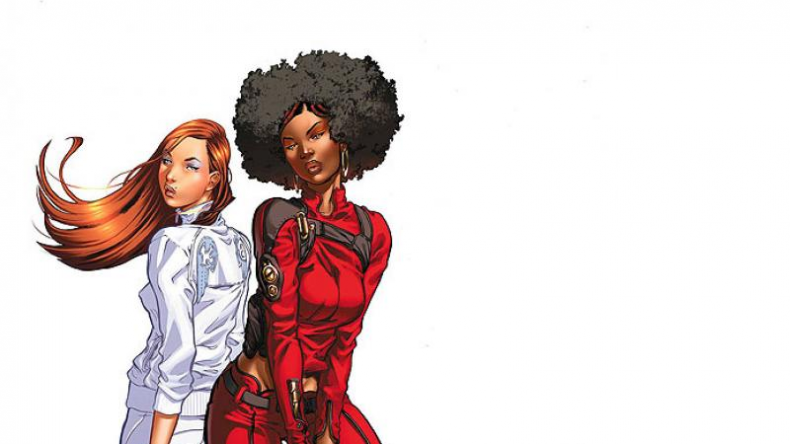 Just like we saw at the start of Iron Fist , Colleen was one of Danny's first friends when he came back to New York after living on K'un-Lun. At one point, she's rescued by Misty and the rest is history. They became best friends and formed a private investigation agency called Nightwing Restorations, Ltd., often teaming up with Heroes for Hire. Jessica Henwick, who plays Colleen, told us at San Diego Comic-Con last year that her character may be ready to find her own path separate from Iron Fist. This could create the perfect pathway to Daughters of the Dragon.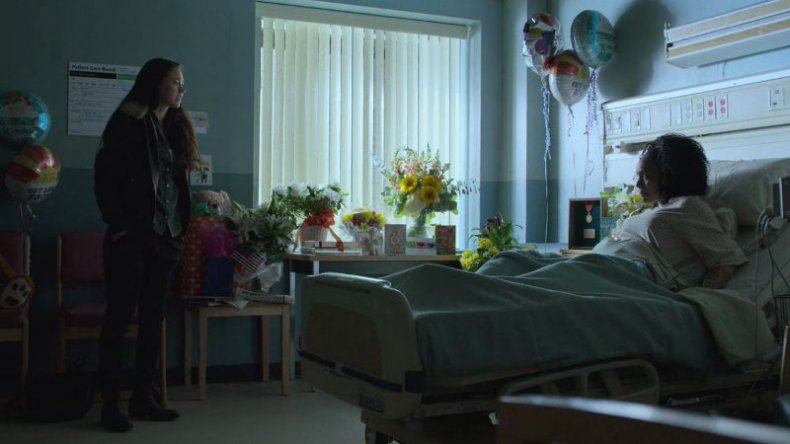 "Hoodlums For Hire"
Luke Cage is ripe ground for Heroes for Hire, if you are familiar with Shades from the comic books, there's another villainous duo that could show up named "Hoodlums for Hire." This is more of a prediction, but Luke screaming out the names "Shades and Comanche" in his sleep in the very first episode could be a major hint at what's to come. You'd probably have to go back and watch the flashback again to spot Thomas Q. Jones as Comanche, but Shades was all over the season.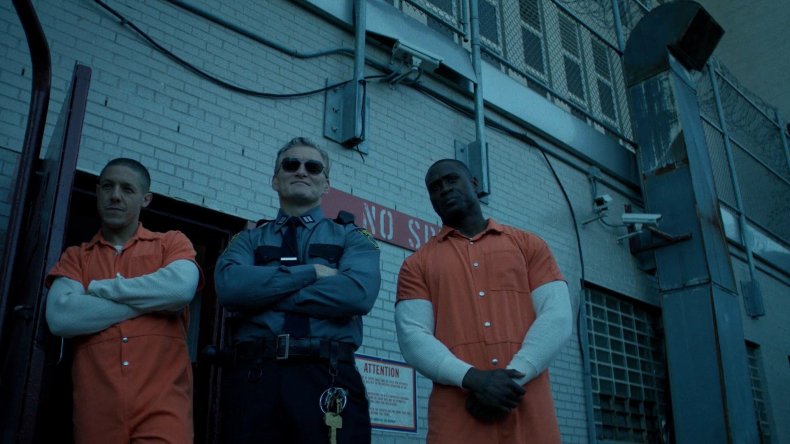 In the comics, Comanche, Luke, Shades, and Diamondback all belong to a gang called The Rivals. An altercation gone wrong sent Shades and Comanche to Seagate. When they return to New York, they adopt the name Hoodlums for Hire and clash with Iron Fist and Luke Cage. The two villains were eventually backed and given special weaponry by Ward Meachum (who we'll meet on Iron Fist Season 2 in a couple months). Shades got a visor that shoots energy blasts and Comanche some trick arrows. Considering Diamondback's 'Judas' bullets will no longer have an element of surprise, Shades and Black Mariah could use some new weapons. A partnership with Meachum should not be off the table. Maybe we won't hear an exact reference, but it's something to watch out for nonetheless.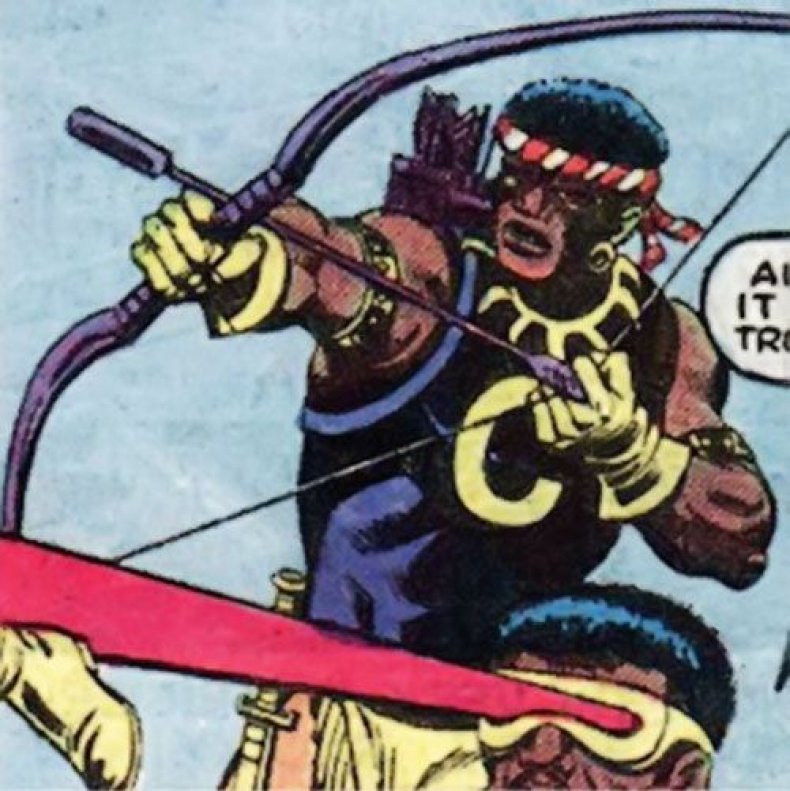 Nightshade is another new character for Luke Cage Season 2. Played by Gabrielle Dennis, Tilda Johnson is best known for turning Steve Rogers into 'Cap Wolf' in the comics. She is a self-taught scientific genius and right now it's still unclear if we'll see her as a villain of hero. Netflix describes the character as "a brilliant, holistic doctor with a complicated history in Harlem where, as much as she tries to stay far from trouble, it seems to always find her."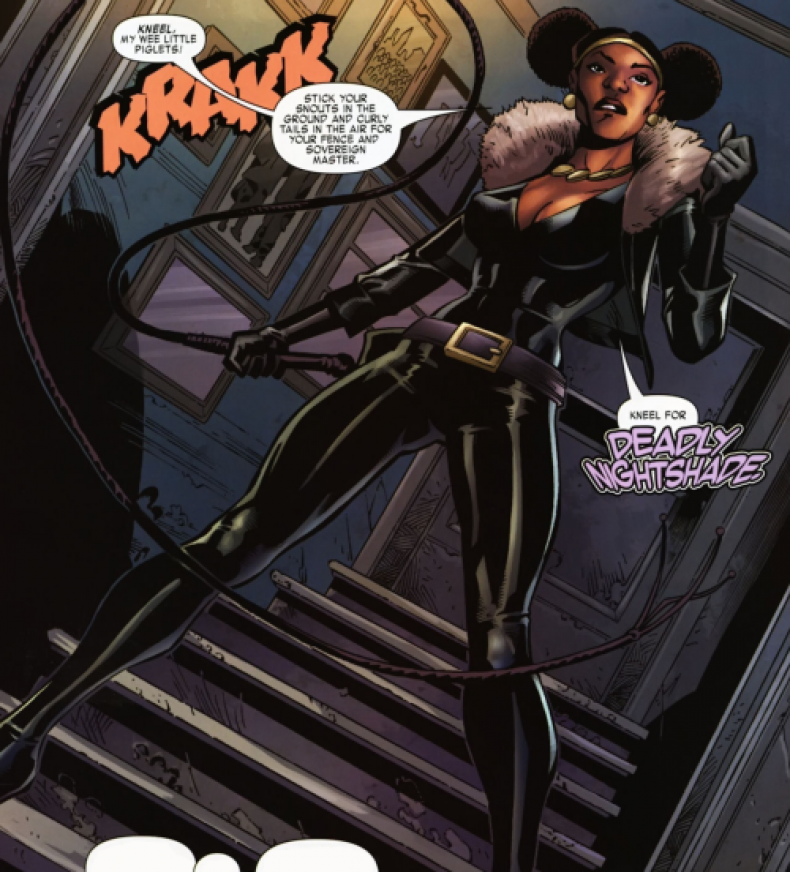 That's all our thoughts on Luke Cage Season 2. Do you have any predictions, such as what's going to happen to Pop's barber shop? Let us know in the comments.