'Married at First Sight' Star Luke's Secret To Be Revealed on Reunion Special With Kate? Spoilers
It was a surprise to almost no one that Married at First Sight stars Luke Cuccurullo and Kate Sisk decided to split on Decision Day, but the reasons behind that are being explored in the reunion special. Rumors about Luke's sexuality swirled, with host Kevin Frazier asking Luke if he is "a homosexual" during the episode. Luke is also asked if he did the show just to be on TV. The teaser for Tuesday's episode says the reunion is "unforgettable" and that a shocking secret will be revealed.
So what could it be? In a previous interview with Newsweek, Kate said the experts did a good job by putting Luke and her together, but there was one caveat to her statement. "The reality is, there can be alternative reasons for someone deciding to get Married at First Sight, such as fame. The worst case scenario is my match's reasons for getting married were not for finding love," she said in January.
Luke isn't the only one being put in the hot seat by Kevin. AJ Vollmoeller got called out when Kevin asked if he and wife Stephanie Sersen had ever fought and he danced around the question.
"Everyone's first question is always, 'Have you had your first fight yet?' and that's like asking a couple who just got married, 'Are you having your first kid yet?' Or a couple who's been together for five years, 'Are you getting engaged?' It's rude to ask."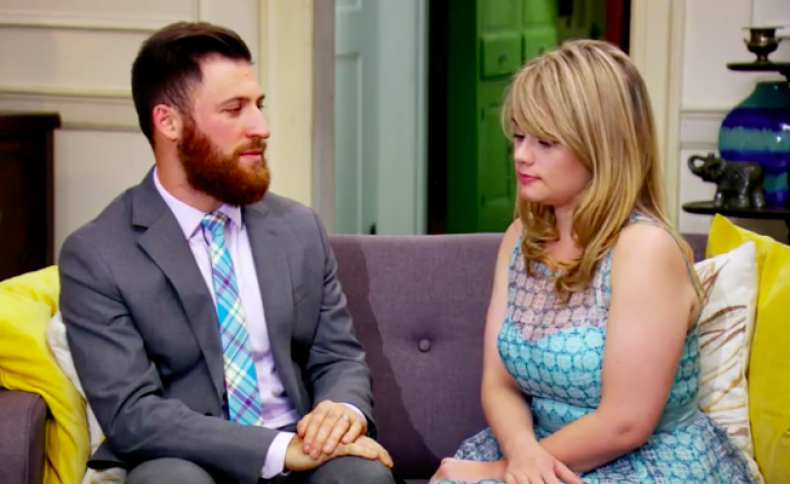 Kevin, however, disagreed, saying: "Everybody has a little drama, AJ."
But AJ cuts him off: "We didn't and that pisses people off."
After taking a comment to calm down, AJ then reveals that while he had problems while filming the experiment, it was with the crew and not his match. "I did have frustrations, but none of them were with her. It was the producers, lack of skills, organization," he says.
While AJ might not have had problems with Stephanie, she expressed several times throughout the series that AJ's temper made her wary and so when he tried to blame the producers Stephanie tried to redirect the conversation. "Stop, don't say that," she says to AJ under her breath.
She says it quietly but not quietly enough. "Right now you were just trying to straighten your husband out," Kevin says, picking up on what Stephanie said. "You were trying to calm your husband down." It's a theme that was previously shown in their marriage on Married at First Sight.
To find out what happens next, don't miss Married at First Sight when it returns Tuesday at 9 p.m. ET on Lifetime.