Who is Luke Morgan Tyler? WSU Student Found Dead in Dorm Room
A Washington State University student who was found dead in his dorm room has been named as 19-year-old Luke Morgan Tyler of Redmond, Washington State, according to reports.
The cause of death has not yet been announced according to a report by the Spokesman-Review.
Washington State University police assistant chief Dawn Daniels said foul play is not suspected.
Daniels also detailed that officers were responding to a call at Perham Hall on the Pullman campus at around 1:30 p.m. on January 22 when Tyler was found dead.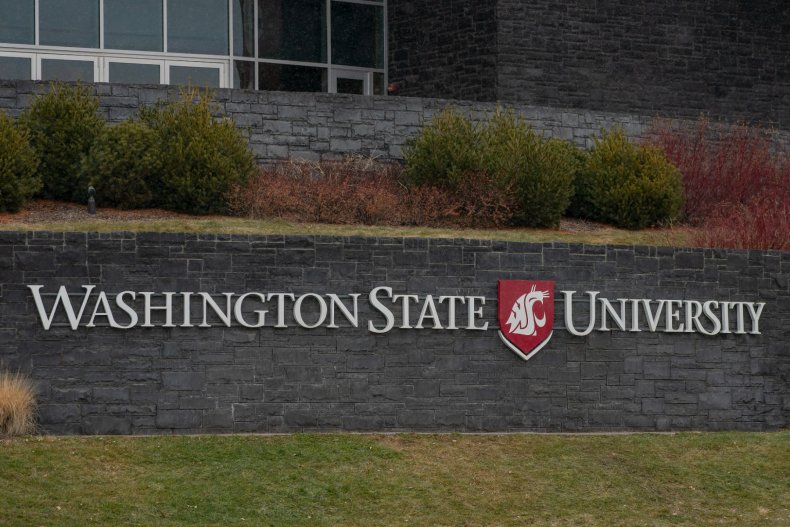 According to the report, a friend of Tyler said that he was a member of the Theta Chi fraternity.
Following his death, a change.org petition was launched calling for a ban on the fraternity. The petition also accused members of the fraternity of being responsible for Tyler's death.
There is no evidence for that claim.
The petition read: "His death directly followed a long and cruel pledging process allowed by his fraternity, Theta Chi.
"Their inhumane and cruel hazing forced Luke, and many others to do things nobody should ever be forced to do.
A GoFundMe page was also set up for Tyler following his death and closed after receiving 204 donations. A total of $11,233 was raised.
The page read: "Every person who came across Luke would say that he was one of the most sincere and kind individuals they have met.
"We want to ensure that his name is not forgotten, and to assist his family in these impossibly trying times.
"We want to give Luke the memorial he deserves, to honor his memory and say our last goodbyes. We are currently asking for donations to help cover the cost of Luke's funeral for his family."
The GoFundMe page gave an update on January 28 about what will happen with the money going forward.
The page read: "We are overwhelmed with the immense generosity, compassion and kindness you have shown to Luke and our family through your donations.
"With your donations, it is our intention to pay for his memorial service and make a large donation in his name to a cause that he cared a lot about."
The page also noted that it would be turned off until a decision has been made by the Tyler family on which charities to support with the money.
Phil Weiler, the Vice President for Marketing and Communications at WSU spoke to Newsweek about the death of Tyler and the ongoing investigation.
He told Newsweek: "The county coroner's office is the agency that determines the cause and manner of death in these situations. The WSU Police Department is working with the coroner's office to investigate the student's death, as it would with any death on campus.
"Whenever a student passes away, WSU has a specific protocol it follows with procedures that are put in place out of respect for both the families and the investigative process. The university will not disclose any information that could inadvertently disrupt the work of the coroner's office or law enforcement officials.
"WSU has been offering support to Luke's family, friends, classmates, and faculty members to help them work through this tragic event."
Weiler also cautioned against speculations at the time surrounding Tyler's death as police found no evidence of foul play.
He added: "It is worth noting that there has been a significant amount of conjecture regarding the circumstances surrounding this incident and the actual cause of Luke's passing.
"I would caution the public against speculation at this point in the investigation. The facts, in this case, are still being gathered. It could be several weeks before the coroner's office determines the cause and manner of death. We want to ensure that the investigation can proceed unimpeded."
Newsweek has contacted the Washington State University Police Department, Theta Chi fraternity and Washington State University for comment.