Luke P. Tried To Explain His Sex-Shaming Comments, But 'Bachelorette' Star Hannah Brown Shut Him Down
Bachelorette viewers are still caught up on that Luke P dismissal from Monday night's episode, and the series villain added his own two cents to the conversation. Luke P addressed his controversial viewpoint, and argument with Bachelorette Hannah Brown on his Instagram account on Monday night, shortly after the conversation aired.
In the conversation, Luke P shamed Brown for having sex with some of the men on the show during the fantasy suites. In the past, he'd expressed his belief that Brown's body should be a gift to her husband, and to no one before her marriage. Brown expressed she had different opinions on her right to her body.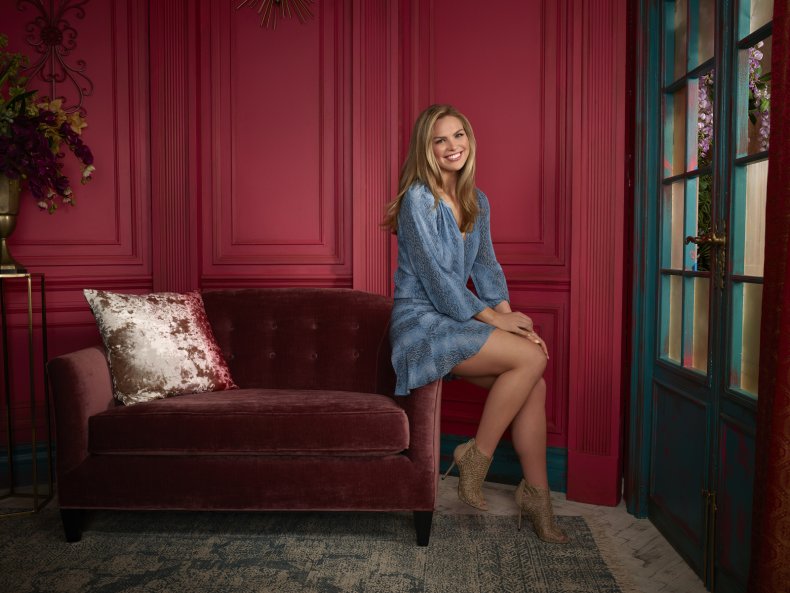 Brown did feel Luke P shamed her, she shared on the show and after, and he said that comment made him upset in the Instagram post. "It hurt my heart that @alabamahannah felt I was shaming her," he wrote. "In our conversation my heart was never to judge or condemn Hannah. I was simply making a decision for myself on what I expected in our relationship, our conversations and our beliefs led me to believe we were on the same page about sex."
He continued to say that he wanted a partner who would "choose him." "For me it was never about getting a rose, it was always about finding a wife who would choose me everyday just as I would choose her everyday," Luke P wrote.
The post continued to express Luke P's high respect for God and Jesus, and how we plan to continue to put his religion first. He also expressed that he learned a lot on his time on the show.
Luke P seemingly slammed Brown on Twitter Monday night in a string of the same conversation. "The difference in how we view sin is seen in the response, I'm weeping at mine and you're laughing at yours. All sin stings. My heart hurts for both of us," he tweeted at Brown.
The conversation, much like how Brown sent Luke P home with a middle finger, turned hostile between the Bachelorette and the show's main villain on Twitter Monday evening. Brown responded to Luke P's comments with a question of if behavior lines up with his religious beliefs. "Time and time again Jesus loved and ate with 'sinners' who laughed," Brown wrote. "And time and time again he rebuked 'saints' that judged. where do you fall Luke?"
Luke P then said Brown's jokes about her having sex in a windmill showed that she doesn't take sin seriously. Brown's final response ended the conversation. "The devil wants to shame sin," she said. "God dealt with shame when he dealt with sin, so i will not allow someone who comes in the name of God to bring me something that God has taken off me."