Luke P Calls Bachelorette Hannah B His 'Girlfriend,' Remaining Men His 'Besties'
The Bachelorette, a show fans arguably have begun calling "The Luke P Show," doesn't look to be getting rid of the Georgia-native any time soon. Despite his aggressive, territorial behavior in the last weeks, Luke continues to engage in drama–on and off the reality TV screen.
As a quick refresher, during last week's recap, it was revealed that Luke was the man behind the "Jesus still loves me" drama and looks to have been sent home, during an unknown episode of the season.
Though it may have looked like "The Luke P Show" finally came to an end, Chris Harrison still Hannah in a separate scene that someone is ready to propose "right now." It still remains unclear who exactly the person behind the early proposal is, however, many fans began speculating it was Luke P due to his behavior in the past.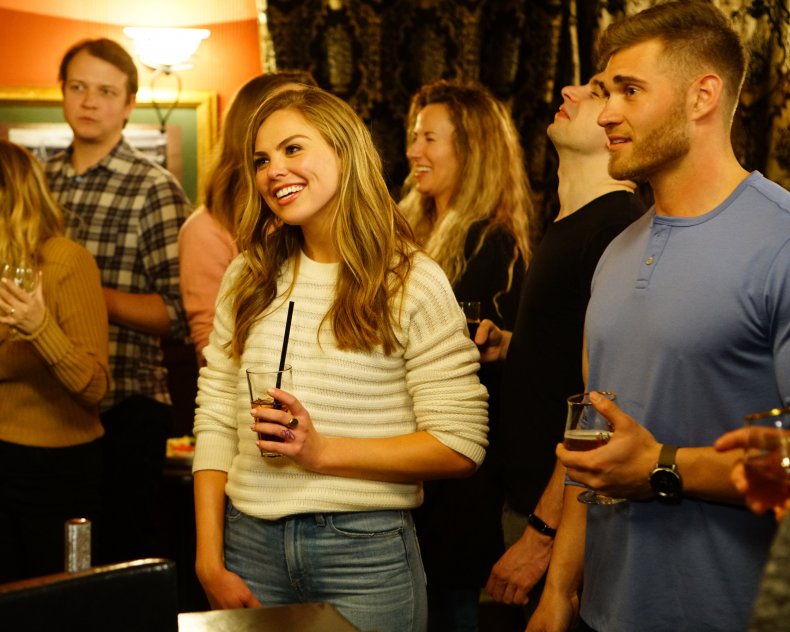 Throughout this season, the drama has continuously surrounded Luke and its starting to look like he is basking in the limelight. In an Instagram post Sunday, Luke wrote a caption that was quite triggering for Bachelor Nation.
In a photo of Hannah and remaining contestants Jed, Connor, Tyler, Mike and Dylan walking the streets of Latvia (which we may see during Monday's episode), Luke calls the Bachelorette his "girlfriend."
"Just walking the streets of Latvia with my girlfriend and my 6 besties," Luke captioned.
Bold move, Luke. Bold move.
While many in the comments were calling it "the best caption ever" and showing their support by writing "#TeamLukeP," it's easy to say that Bachelor Nation as a whole may not have the same affection for the Georgia-native.
ABC revealing Luke P as the misogynistic asshole, instead of making us wait 5000 years like the fence jump, was their apology for this ridiculous season recap," one Twitter user wrote after last week's episode.
"Can't believe Luke P is still on the f***ing Bachelorette he's SOOOOO F***ING ANNOYING WTF," another person added.
While this is arguably the first time a Bachelor or Bachelorette villain is considered to be a frontrunner, it's easy to say that this is the most man-on-man drama Bachelor Nation has seen in quite a while.
Find out what's next for Hannah B and her remaining suitors when The Bachelorette airs Monday nights on ABC at 8 p.m. ET.