Actor Luke Perry died on Monday, according to a TMZ report. He was 52 years old.
The Riverdale and Beverly Hills 90210 star died at St. Joseph's Hospital in California after suffering a massive stroke on Wednesday. Perry was surrounded by family at the time of his death including his fiancée Wendy Madison Bauer, ex-wife Minni Sharp, children Jack and Sophie Perry, his parents, siblings and other close friends.
With more than 90 film and television credits to his name, Perry first grew to fame following his portrayal as the character Dylan McCay on Beverly Hills 90210.
Read a few of Perry's most memorable quotes below: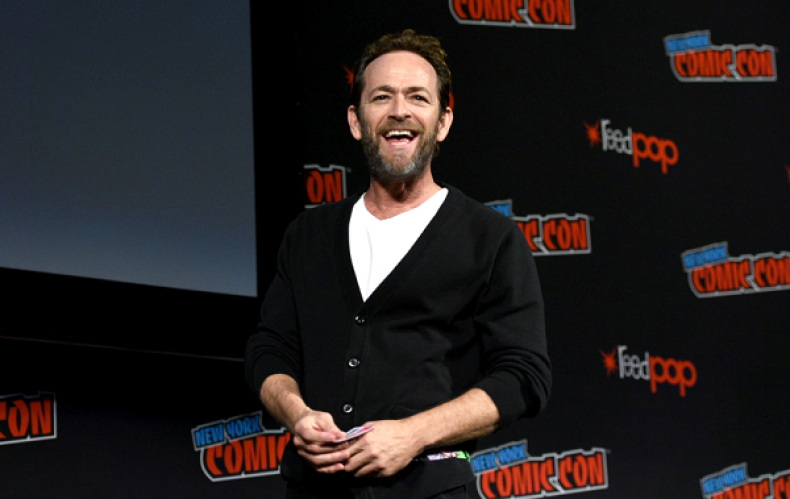 "I always felt like something of an outsider. But I identified with people on the screen. That made me feel like I wanted to be up on the screen too. I felt like eventually, I would get there."
"Porsches are glorified Volkswagens, man."
"The role model thing gets imposed on you by someone else. I don't think that's fair."
"I'm open to anything…just about anything."
"At one point or another, everybody gets called 'the new James Dean.'"
"I don't think what I have to say is that important."
"I'm not much of a matchmaker. I think people have to make their own choices and mistakes and all that stuff."
"I'm not James Dean. And no one else is, either."
"I don't think that's a fair representation of life, that you have to go to college and do well to get anywhere."
"So many people could save a life if they just go and have a colonoscopy, but you've got to do something about that."
"It's always great when you get a chance to give someone an opportunity to step outside his envelope and show people that he can do it."
"I'm lucky: I always wanted to be an actor. But I never felt the need to be in with the crowd. I didn't mind being on the outside. I was always looking forward or upwards, not in."