Luke P's Brother Says Villain's 'Bachelorette' 'Character' Was Fictional, Amidst Heavy Backlash
Luke P's villain status on The Bachelorette may have all been fabricated for entertainment, according to the controversial suitor's brother. Mike Parker opened up about his brother's time on the reality dating show and the immense backlash he's received this summer. On the show, Luke P was framed as controlling and as slut-shaming the Bachelorette for her intimate choices throughout the show.
Parker explained that the person on the reality show wasn't his real brother, and now, Luke P is paying for it in nasty comments about his mental health. "[Viewers are] telling him he needs psychological help, he has psychological issues," Parker explained of the backlash in an interview with Fox Nation on Thursday. "They are doing their best to label him with psychological problems based on a fictitious character created in a reality TV show."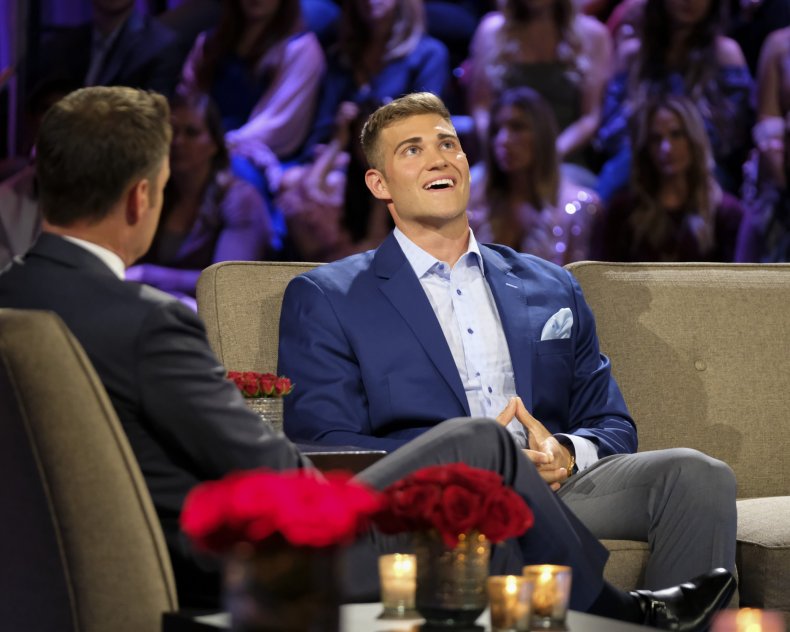 In addition to the wild comments, which can be found by searching for Luke P's name on Twitter, Parker said not only has Luke P gotten a variety of death threats from angry Bachelorette fans, but so has his own family. "My wife, she's gotten all kinds of threats and comments," he explained. "But my brother, more specifically, he's gotten death threats. He's been told that is life is worthless and that he should just kill himself."
Bachelorette fans have not been kind to the villain, and part of that could stem from the fact that Bachelorette Hannah Brown still has her own problems with the antagonist. The pair held a heated Twitter exchange last week, during an episode in which Luke P says he will leave if Brown had sex with any of the other men on the show. The reality series highlighted Luke P's take on sex and Brown's body throughout the season and showed his opinion that her body should only be seen and touched by her future husband.
The Twitter exchange showed both Bachelorette leads standing their ground on their opinions, even months after filming.
Luke P, Brown and many more will appear on the Bachelorette Men Tell All on Monday night. It's been teased that Luke P and Brown will spark their feud once more, and the men alongside Brown will likely take her side.
Parker said after filming the special, Luke P was in tears. I was in the airport to meet my brother after the filming of the Men Tell All, and he was in tears," he noted. "That was the first time that I've seen him hurt on this show, I mean, throughout this whole process. And it was tough for me. It was tough for me to see him like that."