Watch: 2019 Super Bowl Commercial With Luke Wilson Possibly Shows Him Too Close in Colgate Ad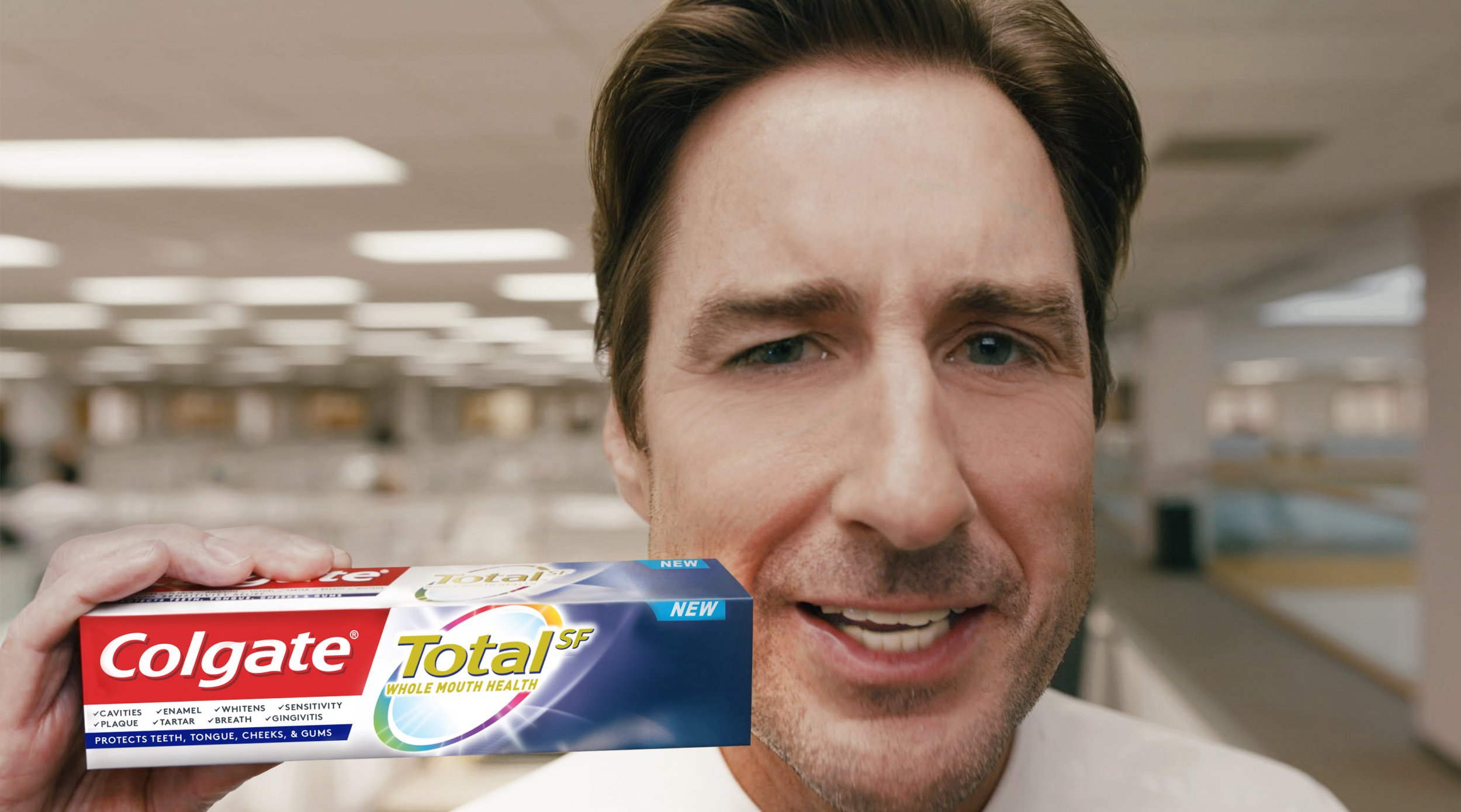 Super Bowl LIII will kick off Sunday between the New England Patriots and Los Angeles Rams. While it may be a big day for football fans, it's also a huge opportunity for advertisers.
Over 100 million people tuned in for the Super Bowl last year, which makes commercial spot desired (and expensive). For a 30-second spot, Sports Illustrated reported that it costs upwards of $5 million.
Commercials have become a huge part of Super Bowl culture and one company is joining the party for the first time. Colgate Total will air a commercial for their "Do More for Your Mouth" campaign, starring Legally Blonde actor Luke Wilson.
"Definitely within the last 10 to15 years [the Super Bowl] has become something where you don't want to miss the commercials," Wilson told Newsweek. "People wind up talking about them–and no exaggerate–as much as the game."
Newsweek subscription offers >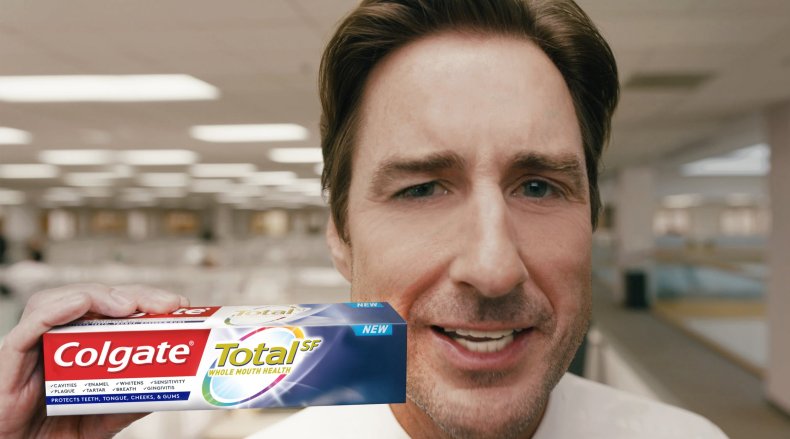 The commercial is set to air during the third quarter's second commercial break and features Wilson in an office setting testing out personal space boundaries.
"I would have to be nose-to-nose with somebody, which is a bit unusual if it's not leading into a kiss," Wilson said. "Definitely there of some of 'Yeah that's good, Luke, but if you can get in a little closer to Larry.'"
"No joke, I was definitely using the product to be a good co-worker," he added.
Newsweek subscription offers >
The commercial's director, Brian Buckley had previously discussed working with Wilson on a movie set. Though movie plans fell through, the 47-year-old actor felt "lucky" to have been offered the opportunity.
"They asked me if I'd be up for it, and they already had the close-talker idea, and to me, it sounded funny–like a good SNL skit," Wilson said. "It really thought it was a great opportunity, and felt very lucky that the people at Colgate thought I could do it."
Though Wilson is devoted to being a Dallas Cowboys fan, this Super Bowl he'll be cheering on the "underdog" team, the Los Angeles Rams.
Super Bowl LIII will air on Sunday, February 3 at 6:30 p.m. ET on CBS, with a half time show by Maroon 5, Travis Scott and Big Boi.
Watch: 2019 Super Bowl Commercial With Luke Wilson Possibly Shows Him Too Close in Colgate Ad | Culture