Will Brazil's Supreme Court Investigate Former President Luiz Inacio Lula da Silva?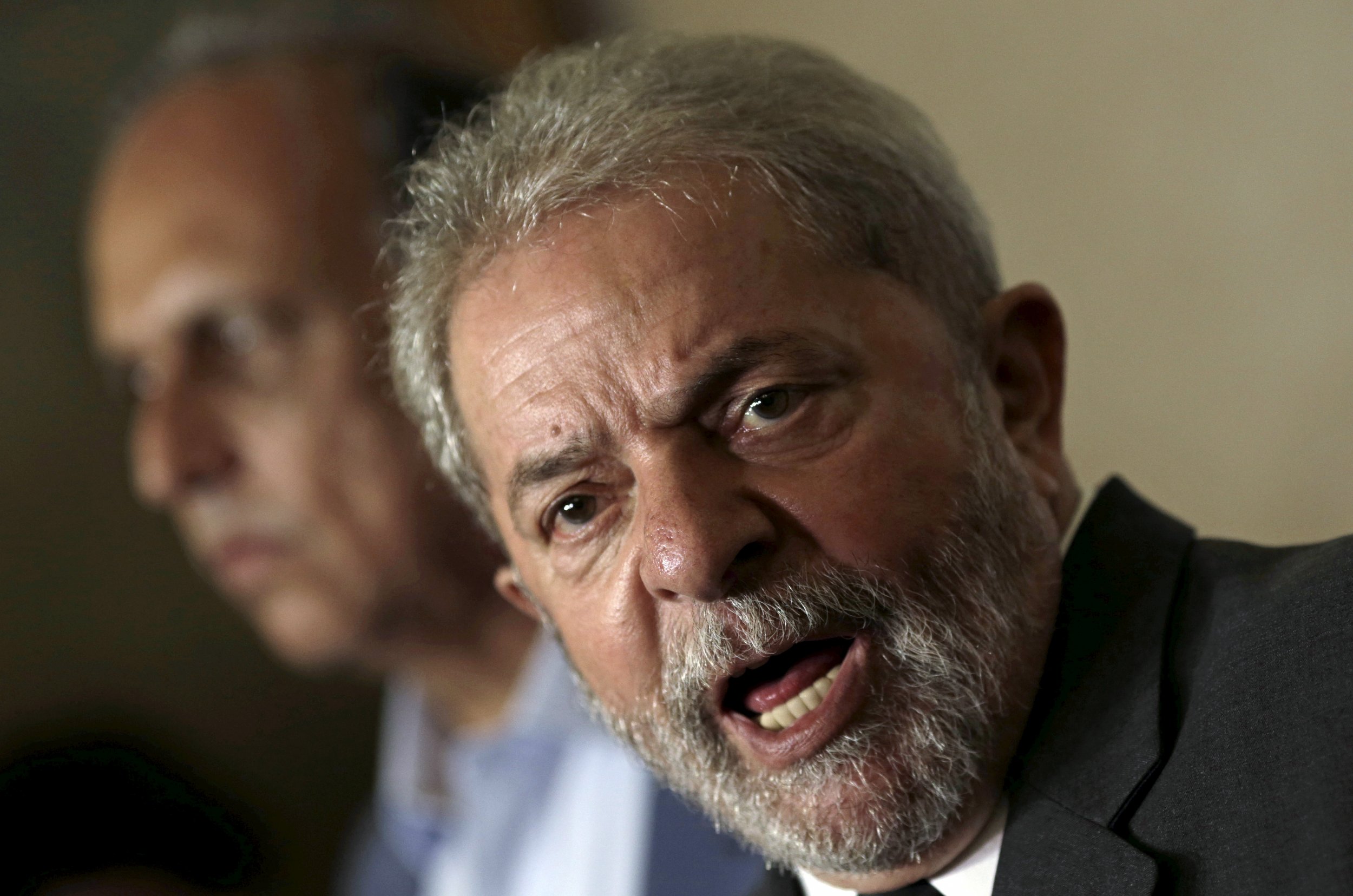 BRASILIA (Reuters) - Brazil's prosecutor-general asked the Supreme Court to investigate former president Luiz Inacio Lula da Silva, the court said on Tuesday, as a senator's testimony opened new fronts in a massive corruption case.
Rodrigo Janot also asked for several of President Dilma Rousseff's ministers to be investigated, including Chief of Staff Jaques Wagner, the minister in charge of legislative affairs Ricardo Berzoini, and her spokesman Edinho Silva.
Janot on Monday requested an investigation of opposition Senator Aecio Neves, also based on testimony from Senator Delcidio do Amaral. Amaral was the government's former leader in the senate and decided to collaborate with the investigation after he was arrested last year.
Janot's recent requests, which come on top of already existing investigations into Lula and other officials, have added to growing uproar over just how many senior politicians are implicated in a graft scheme involving kickbacks from state-run oil firm Petroleo Brasileiro SA.
Coming as Brazil's Senate weighs what is expected to be Rousseff's suspension ahead of a trial on charges over budget irregularities, the charges also underscore the likelihood that senior politicians from the ruling Workers' Party will continue to face legal problems, and possible jail terms, well past what is expected to be Rousseff's eventual ouster.
The Supreme Court was already investigating some 50 politicians, including the leaders of both houses of Congress.
Prosecutors in the southern city of Curitiba have also sought to investigate Lula, Rousseff's predecessor and mentor. Their efforts have stalled as the Supreme Court weighs whether or not Rousseff can make him a minister, a move that would give him immunity from all but the high court.
Lula has repeatedly said he is not guilty of corruption and calls the efforts to investigate him a witch hunt. Wagner said in a statement he did not know why he was included in the investigation and therefore could not comment. Berzoini also declined to comment.
In a statement, Silva, Rousseff's spokesman and the treasurer of the 2014 re-election campaign whose finances have been called into question as part of the probe, said the campaign was clean.
Calls for Rousseff's ouster have grown as the investigation expands, though she has not been accused of taking bribes. The ongoing Senate deliberations follow impeachment proceedings in the lower house over the alleged manipulation of public accounts.