A Lump Moving Across a Woman's Face Was a Parasitic Worm Crawling Under Her Skin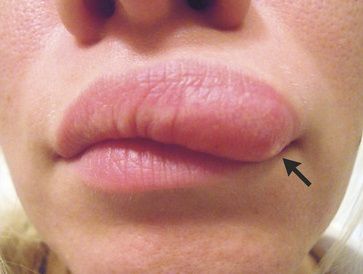 A woman who noticed a mysterious lump traveling across her face was later diagnosed with a parasitic worm crawling under her skin.
The 32-year-old woman from Russia first noticed a nodule below her left eye, and snapped a selfie to document it. Five days later, it had re-appeared on her upper left eyelid. Another 10 days passed, and the lump had migrated to her top lip, causing it to swell, according to a case report published in the New England Journal of Medicine.
The lump would cause a little itching and burning in the spot it nestled, but she had no other symptoms. Still, she visited an ophthalmologist to get the spot checked out.
Tests revealed the bulge was a thread-like parasite known as a dirofilaria repens. Generally, the worms infect dogs, cats, foxes, wild mammals and other carnivores. But as the larvae is spread by infected mosquitos, they can accidentally invade the human body too.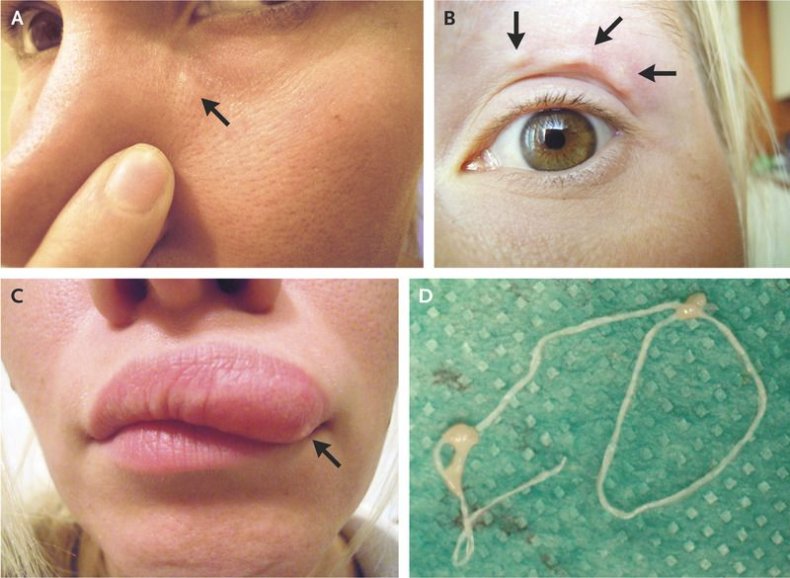 The woman is believed to have picked up the parasite when she traveled to a rural area outside of the Russian capital of Moscow, where she was bitten by mosquitoes.
A doctor performed surgery to pull the stringy worm out from the woman's face. She has since made a full recovery.
In a separate 2014 paper published in the International Journal of Infectious Diseases, scientists said patients with dirofilariasis often report the sensation of "crawling" under their skin. The majority of infections were reported in the head or neck, but also occurred in the limbs, trunk and genitalia.
The worms can grow from between five and 17cm long, and live inside the subcutaneous connective tissues of their hosts, according to the American Association of Veterinary Parasitologists. After a mosquito carrying the parasite has bitten a host, it can take from nine to 21 days for the larvae to grow.
Dr. Vladimir Kartashev, a professor of medicine at Rostov State Medical University who treated the 32-year-old woman, published a separate study on dirofilariasis, the name given to the infection, in 2015.
He and his team found that between June 1997 and June 2013, around 1,272 cases of dirofilariasis were recorded in Russia and Belarus. Women aged between 41 and 60 who had visited rural or recreational areas in the south-western regions of Russia were the most common patients.