All students enrolled in 77 campuses operated under the Atlanta Public Schools district will receive free breakfast and lunch starting this year.
Students will be eligible for the program regardless of family income, Atlanta Journal-Constitutional reported on Friday. 60 schools were enlisted in the program in the previous academic session, and the city has added 17 additional campuses as the new school year begins.
Atlanta will be able to give free meals since it qualifies for a federal program that gives schools in low-income communities reimbursement for every breakfast and lunch it provides. Individual household applications are not required under the program called the Community Eligibility Provision, which reduces the stigma often attached with applying for free meals.
A school may be elected for the provision if over 40 percent of its students are directly identified for free meals or enrolled for food stamps and other public services, according to the CEP website. At least 49 percent of students in Atlanta reported receiving public assistance.
Lunch for elementary students cost $2.25 last year and $2.50 for middle and high schoolers. The Atlanta Public Schools district received about $23.2 million in reimbursements for its meal program last year and is expected to receive enough money in reimbursements this year to cover the cost of the growing program, according to Atlanta Journal Constitution.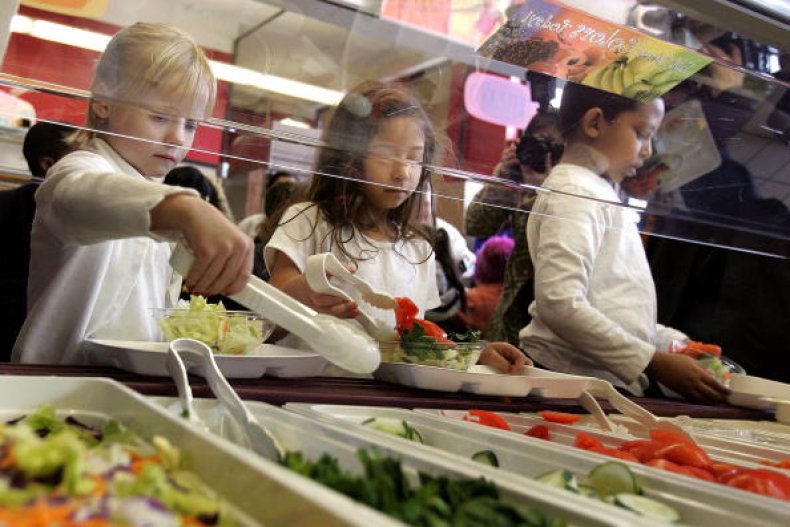 The move has been welcomed by low-income families in the city, as lunch money debt continues to be a national issue affecting 75 percent of school districts across the country, according to School Nutrition Association's 2018 report.
In one instance, over a debt of $22,000, parents were threatened that they would be taken to Dependency Court over negligence claims by a Pennsylvania School District, NPR reported in July. In May this year, a Rhode Island school district drew national outrage for its plan to deny hot food to students who owe money to the school.
Of the three fourths of U.S. school districts that reported that students owe them large sums in lunch debt, over 40 percent said the numbers of students who could not afford to pay lunch money had risen from previous years.
Recent moves by the government are forcing parents to pay for their children's meal, despite it having damaging effects. In July, the Trump Administration announced a plan change the eligibility requirements for the Supplemental Nutrition Assistance Program that provides food stamps. The scheme that qualified 265,000 school children for free lunches, would make it tougher for children to have access to those meals by requiring separate application for eligibility.
School lunches have become a talking point in the 2020 presidential campaigns. "'School lunch debt' should not exist in the wealthiest country in the history of the world. When we are in the White House, we are going to provide year-round, free universal school meals," Bernie Sanders tweeted in June.