Lupin part two picks up from the dramatic cliffhanger of season one, which saw Assane Diop's (played by Omar Sy) son, Raoul (Etan Simon), kidnapped by Hubert Pellegrini's (Hervé Pierre) evil henchman, Leonard (Adama Niane). There was no doubt Assane Diop would be able to rescue his son but fans were kept on the edge of their seats for the remaining five episodes as they waited to find out whether Assane Diop could take down the Pellegrini family once and for all.
What happened at the end of 'Lupin' Part Two?
In part two of Netflix's French thriller Lupin, Assane Diop was hell-bent on destroying the Pellegrini family.
Not only was he seeking revenge for his father's wrongful imprisonment at the hands of the Pellegrinis, but he was also avenging his son.
At the end of Lupin part one, Hubert Pellegrini sent his henchman, Leonard, to kill Assane Diop in Étretat but things did not quite go to plan.
Instead, Leonard, kidnapped Assane Diop's 14-year-old son Raoul in a bid to lure the father into a trap and kill him.
With the help of Lupin-obsessed detective Youssef Guedira (Soufiane Guerrab), Assane Diop was able to save his son and make it back to Paris alive.
However, things between Assane Diop and the Pellegrini family only escalated and both sides were willing to stop at nothing to win.
Assane Diop managed to convince Hubert's daughter, Juliette Pellegrini (Clotilde Hesme) to go to the authorities after she learned of her father's corruption but unfortunately, this was not enough to take down Hubert Pellegrini.
Instead, Assane Diop had to go for plan B—go face to face with Hubert Pellegrini.
At the launch of Juliette Pellegrini's foundation, Diop cornered a vulnerable Hubert Pellegrini.
Threatening Hubert with his life, Diop managed to extract a confession, with him admitting to hiring Diop's father Babakar Diop (Fargass Assandé) so he could frame him for stealing the necklace and could claim the insurance money.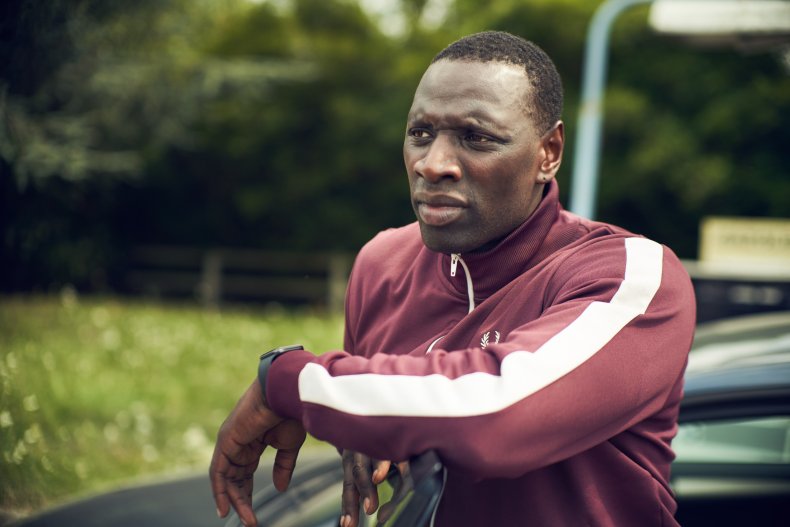 Hubert Pellegrini also admitted sending Leonard to kill Babakar Diop.
This came as a huge reveal to Assane Diop, who had believed his father had taken his own life for the past 25 years.
Assane Diop then took to the main stage of the gala and told the audience and Juliette Pellegrini the truth, before fleeing the scene as the police closed in.
Towards the end of the episode, it was revealed although Hubert Pellegrini had not been arrested by police, Assane Diop had recorded his entire confession and sent it to Detective Guidera.
The last viewers saw of Assane was him playing the confession recording out loud on his phone, which most likely sets up the events for part three.
Elsewhere, corrupt officer Gabriel Dumont (Vincent Garanger) was arrested by Detective Guedira's colleagues, who had learned of his involvement in the wrongful conviction of Babakar Diop 25 years ago.
The arrest came after Assane Diop shared the clip of DuPont admitting his role in the arrest, forced confession and conviction of Babakar Diop in Lupin part one.
Lupin part two came to an end with Assane Diop saying goodbye to his son Raoul and his ex-girlfriend Claire, before making an impressive escape down the River Seine.
Before he made his dash for freedom, Assane Diop promised he would "always be watching" his family from afar.
Thankfully this is not the last audiences will hear of Assane Diop, as part three of Lupin is on the way.
However, what will happen next remains unknown for now. Hopefully, it will see Hubert Pellegrini arrested and locked up for a very long time.
Lupin parts one and two are streaming on Netflix now.