Four 'Lupin' Part 2 Plot Holes You Missed
Lupin part three has been given the green light by Netflix and fans are counting down the days until the next five episodes arrive. At the end of Lupin part two, Assane Diop (played by Omar Sy) managed to evade arrest, but some of his actions along the way have been pretty questionable—and there are several plot holes in Assane Diop's story.
Lupin part two picked up from the huge cliffhanger ending of part one, which saw Assane Diop and Claire's (Ludivine Sagnier) son Raoul (Etan Simon) kidnapped by Leonard (Adama Niane), one of Hubert Pellegrini's (Hervé Pierre) henchmen.
As expected, Assane Diop was able to rescue his son and make a big step towards taking down the Pellegrini family once and for all.
Assane Diop continued to use his deceitful ways, charms, and ability of disguise to mislead the police and get close to the Pellegrini family.
Some of Lupin's plot twists are known for being pretty far-fetched, but this time around, Lupin audiences were quick to spot several plot holes.
Four of the biggest Lupin part 2 Plot Holes
Guerida's broken car window
Youseff Guerida (Soufiane Guerrab) was able to rescue Assane Diop's son from near-death in episode seven of Lupin.
Raoul had been kidnapped by Leonard, to lure Assane Diop into a trap where he could be killed.
Leonard's plan worked and Assane Diop managed to track down the abandoned house where Raoul was originally being held, hostage.
Diop insisted on entering the property solo, leaving Guedira alone in the car.
After hours of waiting, Guedira was able to break the car window and escape from the car.
Thankfully, he did so just in time as he could hear Raoul's screams from a burning car parked outside the home.
In the end, Guerida rescued Raoul and was able to drive him to safety and later reunite him with his father.
Viewers may have noticed the window Guerida broke to set himself free was intact as he and Raoul drove back to Paris.
Raoul's escape
Not only was Guerida's car window a plot hole in Lupin, the way he set Raoul free raised eyebrows among viewers.
Guerida struggled to rescue Raoul from the burning car and had to use a crowbar to open it.
However after Raoul was carried out in Guerida's arms, the car door was seen in the background perfectly shut.
The statute of limitations
The statute of limitations in France is 20 years. If Lupin is set in the present day, the statute of limitations has expired regarding the case of Babakar Diop (Fargass Assandé).
Assane Diop's plan to take the Pellegrini family down is motivated by Hubert's framing of Assane Diop's father for the theft of an expensive diamond necklace, over 20 years ago.
Assane Diop has been determined to get justice for his father and make Hubert's corruption known to the police and public.
However, as the statute of limitations has passed, Hubert is unlikely to be prosecuted for the framing of Assane Diop's father.
There is still a huge chance Hubert may be prosecuted for his involvement in Fabienne's murder and Raoul's kidnapping.
Hopefully, fans will find out in Lupin part three just how accountable Hubert will be held for his crimes.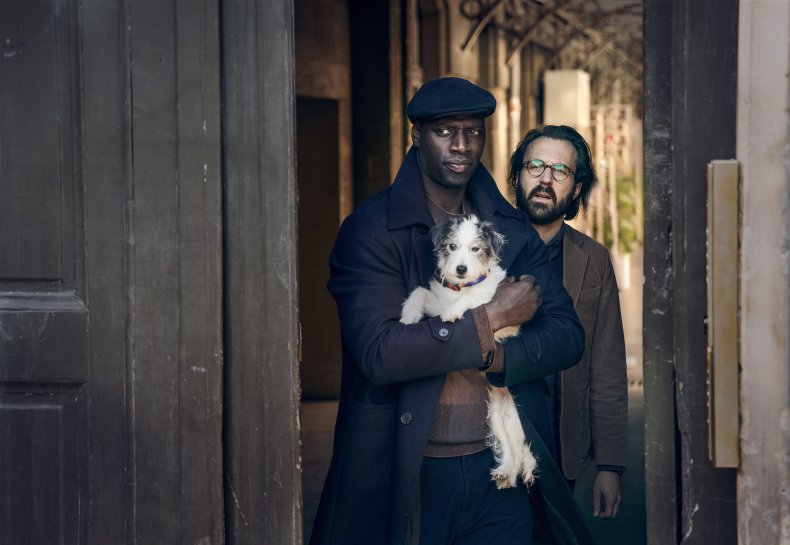 Benjamin's identity
The concept that the police did not recognize Assane Diop's friend, Benjamin Ferel (Antoine Gouy), has been frustrating for some Lupin fans.
At the Opera House, Assane Diop's friend Benjamin was standing in front of the police with no disguise but somehow nobody failed to recognize him, despite him being a person of interest.
One Lupin fan, altescela, vented their frustrations on Reddit.
They wrote: "How did none of Pellegrini's men and/or the police recognize Assane's friend at the opera house? The police literally raided his shop and storage space – you'd think they'd know what he looked like. Just something that bothered me."
Lupin is streaming on Netflix now.