Lupus Treatment Edges Closer as Phase 3 Trial Shows Promising Results for Anifrolumab
A new drug for the treatment of lupus has completed its third clinical trial—meaning a potential medication for the 5 million plus people worldwide suffering from the condition has edged one step closer.
This is according to research from scientists at the University of Monash in Australia published in the New England Journal of Medicine.
Systemic lupus erythematosus (SLE) is a potentially debilitating illness, responsible for approximately 70 percent of lupus cases. It can cause damage to the body's major organs, while more general day-to-day symptoms include extreme fatigue, joint pain and a "butterfly rash" affecting the cheeks and nose.
According to the Lupus Foundation of America, there is currently just one drug on the market that is specifically designed for patients with SLE: belimumab.
Belimumab (sold under the brand name Benlysta) is a monoclonal antibody, which means it identifies and strikes just one substance—in this case, the protein BLyS. This disrupts the activation of B lymphocytes, reducing levels of autoantibody and reducing disease symptoms.
Anifrolumab—a drug that recently completed a three-year Phase 3 trial—works in a similar fashion. The monoclonal antibody seeks to relieve symptoms by blocking receptors for the immune protein Type 1 interferon, which are frequently overactive in people with SLE.
To test its effectiveness, researchers conducted a three-year trial involving 362 patients from the U.K., the U.S., France and South Korea. Half were given a 300 milligram dosage of anifrolumab and the rest received a placebo, both of which were administered intravenously once every four weeks for a total of 48 weeks.
Patients were monitored to check major organ health and track the number of flare-ups (fever, painful or swollen joints, fatigue, etcetera) experienced during the trial period.
The researchers report what they say is a significant reduction in the annual flare rate and steroid drug doses in the anifrolumab group in comparison to the placebo group. The study's authors also note a reduction in disease activity in every active organ.
Overall, they found, the number of patients who had a positive response in the anifrolumab group was 47.8 percent—fewer than half the total but more than 16 percentage points ahead of the placebo group (31.5 percent).
"It is good to see some positive data," Mike Ehrenstein, a consultant rheumatologist at UCL Hospitals in London, U.K., told Newsweek.
"Lupus is a complex mulitsystem disease and its assessment for clinical trials is challenging," said Ehrenstein, adding the quality of research involved in the study was "excellent."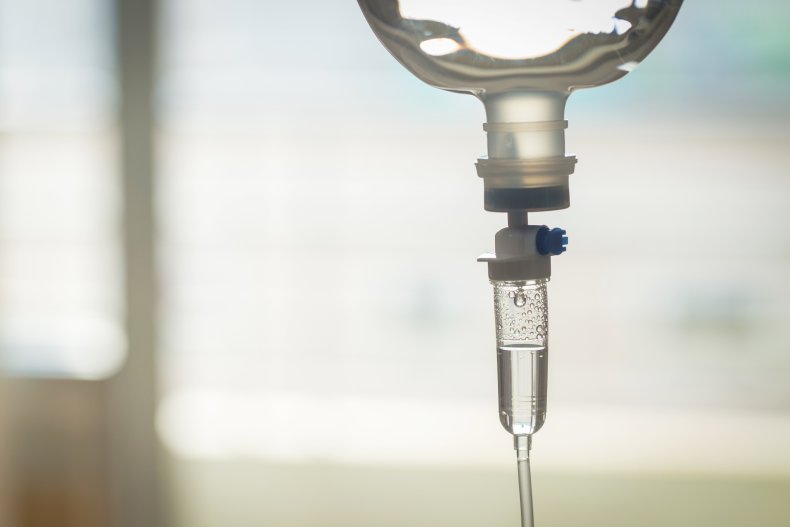 There were, however, some adverse health events in the majority of patients. Nine in ten (88.3 percent) of patients who received anifrolumab experienced at least some—most frequently upper respiratory tract infection, nasal inflammation, bronchitis and herpes zoster. In comparison, 84.1 percent of the placebo group experienced the same.
But these events did tend to be less severe in the anifrolumab group. Of those who took the placebo, 17 percent experienced a severe health event, like pneumonia or a worsening of symptoms. That compares to 8.3 percent of patients in anifrolumab group—one of whom died from pneumonia during the trial period.
The study follows a previous, less successful trial. The researchers pin the differences in results to a different ways of measuring treatment response (or endpoints)—a change in tactic that "represents a kind of second breakthrough of this trial," said Eric Morand, a professor at Monash University, Australia in a statement.
"The key issue for this paper and with all other lupus trials is which endpoint to use," said Ehrenstein. "The endpoint for this trial was altered as a result of data from its sister trial."
Experts writing in an accompanying editorial call for greater flexibility when it comes to measuring success.
In the three trials, five out of six biomarkers "favored the drug over placebo," said Jane E. Salmon, M.D., and Timothy B. Niewold, M.D., neither of whom were directly involved in the research. "Given the need to bring drugs to patients with SLE, the lupus community has urged regulators to consider trial designs that allow greater flexibility in defining success."
"Such strategies might accelerate drug development in lupus until we have available universally accepted response measures and biomarkers that allow grouping of patients with SLE according to biologic pathways that drive their disease."
The company behind the drug (AstraZeneca) are now in contact with regulators in the hope that they can make anifrolumab available to patients.