Lush Shark Soap Goes Viral in Social Media Attempt to Save the Ocean Ecosystem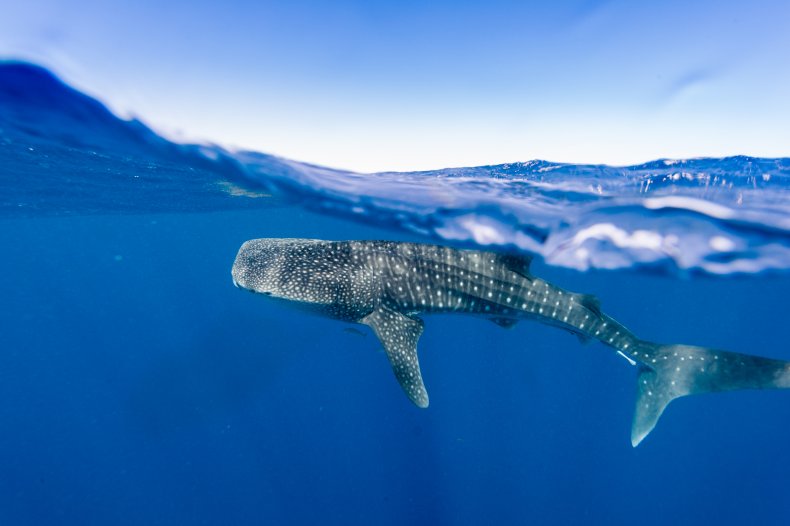 Lush released a soap to save the sharks and social media fans are loving it. A tweet containing information about the six dollar bar of soap went viral on Sunday in a self-proclaimed PSA that everyone can contribute to the cause.
The tweet, which includes an image of the soap, was published by @DesignFarms, and claimed that sharks are a necessary part of ocean ecosystems. The concept of saving the sharks was compared to the current movement to save the bees, which are necessary for human farming and food production, among other things, to continue to support the lifestyle of today's civilization.
As for sharks, 90 percent of the shark populations globally have died in only 40 years, Lush explained on their website. The proceeds from each shark bar, formally called Shark Fin Soap, will go directly to the Robert Stewart Sharkwater Foundation. That means anyone who buys the soap will have a hand in saving the spooky-but-necessary species just from buying a bar of soap.
Lush told Newsweek they launched the campaign on Saturday, World Ocean Day, "because [sharks] are the species that hold our whole ocean in balance and if we keep fishing them to extinction, the entire ecosystem spins outs of balance," a spokesperson for Lush explained. "Coral reefs die, algae blooms out of control, jellyfish take over and ultimately...our world is going to be unthinkably blue."
The brand also launched the shark-supporting campaign to point out a substance called "squalene" in many beauty projects. While it's known for skin-boosting properties, it's less-than-humane, as it's harvested primarily from shark livers.
Twitter users were thrilled by this news. The tweet has been retweeted nearly 23,000 times, and retweeted almost 40,000 in less than 24 hours. Some people commented with their love for sharks, while others chimed in with a giant fear of the animal. Still, those who fear the creature seemed willing to save the species, since they see the importance of the animals environmentally. A small handful claimed the idea of saving any kind of being is unnecessary, and the product is just a marketing scheme.
This isn't the first time Lush has created a product that directly aids a cause. While Lush has created a series of limited edition charity options, the company constantly has a campaign where shoppers can choose a cause to give some of their purchase pay to. The "Charity Pot" is a lotion, or a "philanthropic skin softener", according to Lush, that can be bought at all times either online or in a Lush store. All proceeds from the charity pot, which ranges from $7.95 to $27.95 go to a cause of your choosing in human, animal and environmental rights. The lotion has been a staple in the Lush marketplace since 2007. Since then, it's donated over $33,000,000 to grassroots organizations, according to the Lush website.