Luther Hall, Undercover Black Officer Beaten by White Colleagues, Paid $5m Settlement
A Black police officer beaten by white officers while working undercover during protests in St. Louis in 2017 will be paid a $5m settlement by the city, according to a settlement agreement.
Officer Luther Hall was left with a tailbone injury, herniated disks in his neck and back and facial injuries that left him unable to eat after the attack.
He was working undercover during protests in St. Louis that followed the acquittal of a police officer charged with the 2011 murder of Anthony Lamar Smith, a Black man.
The settlement, originally obtained by local TV network KSDK-5, is signed by Mayor Lyda Krewson, Lt. Col. Lawrence O'Toole and Sgt. Joseph Marcanto, and states the city has 45 days to pay Hall.
Five officers federally indicted for their involvement in the attack are not included in the settlement.
A civil lawsuit made by Hall is ongoing and includes the allegations that his fellow officers tried to cover up the attack and that Sgt. Marcanto was promoted to sergeant despite his part in the assault.
Officers Christopher Myers, Dustin Boone, Randy Hays and Bailey Colletta were federally indicted for their alleged roles.
Prosecutors allege officers threw Hall to the ground, kicking him and hitting him with batons. Colletta was also indicted for lying to a grand jury.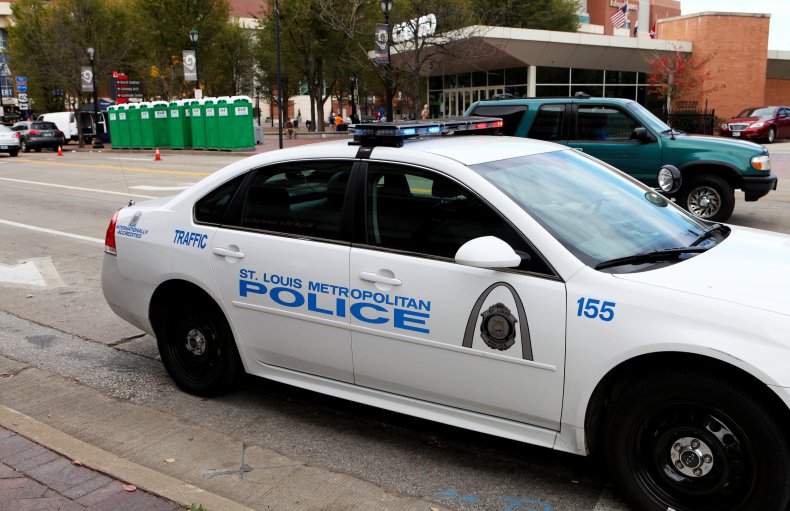 In her guilty plea, Colletta claimed she and her fellow officers thought Hall was a protester.
Hall claimed he was investigating protesters responsible for damaging property downtown when his path was suddenly blocked by a police car.
Hall says he complied with the officers' requests to get on the ground; the arresting officers claim he did not comply.
The officers then slammed Hall to the ground twice, according to his lawsuit.
Footage from the protests then showed Hall being beaten by a number of officers with their batons and fists.
He says he submitted to his arrest hoping a colleague would recognize him.
Hall's white police partner was arrested but not assaulted by police.
A fifth officer, Steve Korte, was federally indicted for civil rights violations in 2019 and for lying to the FBI for denying his role in Hall's allegedly violent arrest.
Hall further claims he saw officers use pepper spray and bean bag rounds on the crowd, and that he did not hear police order the crowd to disperse before they deployed force.
A number of lawsuits are outstanding against the city put forward by citizens who say officers used unjustified force against them.
Hall remains employed by the St. Louis Metropolitan Police Department, however it is not known whether he has returned to active duty.
Newsweek has contacted the City of St Louis for comment.