Luxury Brands Prefer to Burn Millions of Dollars' Worth of Clothes To Letting 'Wrong' Shoppers Buy Them At Discount
High-end clothing manufacturer Burberry burned $37.8 million of unwanted products last year, sparking environmental concerns from its shareholders and a debate over the wastage by luxury brands.
Designer brands often destroy unwanted stock to stop it from being sold at discounted prices and maintain the exclusivity of their products so they are not sold to the "wrong people," The Times reported.
In its annual report, the luxury clothes maker, renowned for its checked designs, $1,800 trench coats and $250 polo shirts, said it destroyed $13.76 million in beauty products and $24 million in ready-to-wear products and accessories.
This was three times more than in 2014. More than $116 million worth of Burberry products have been destroyed over the past five years, The Times said.
Shareholders at the company had complained about the destruction, with one investor asking at the annual general meeting why the products were not made available, Retail Gazette reported. Retailers say the practice helps stop counterfeiting and protects intellectual property.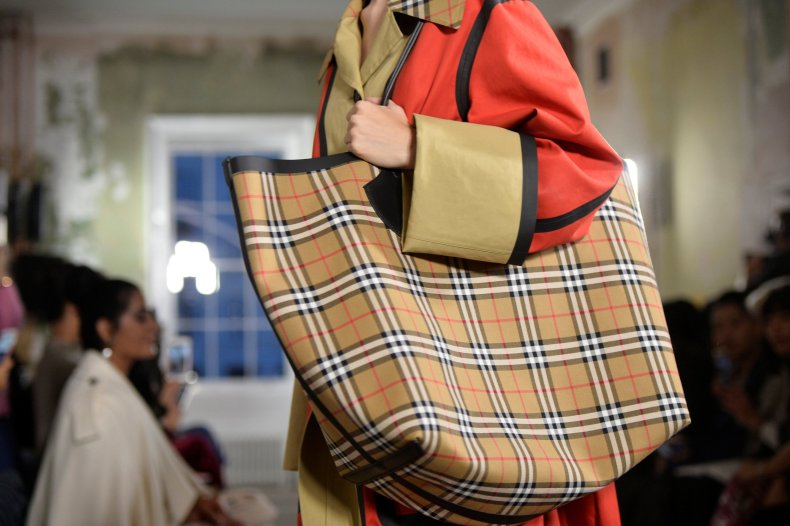 Burberry is valued at around $12.5 billion, with campaigns fronted by celebrities including Kate Moss, Sienna Miller, Romeo Beckham, Cara Delevingne and Eddie Redmayne.
Burberry said that the destruction was an industrywide practice and that it used incinerators that harness energy. It added that it took the issue of waste "extremely seriously," The Times reported.
Fashionunited.co.uk reported that Burberry does not have complete control over its brand in different markets and so foreign factories can tamper with design copyright.
"Hence, to retain brand equity, luxury companies decide to destroy or buy back their collections to ensure it doesn't re-enter the marketplace," it said.
Retail giant H&M said it burned unwanted stock to power the Swedish city of Vasteras. Luxury brands like Chanel and Louis Vuitton also burn unsold stock, The Times reported.
In a statement to Newsweek, Burberry said it has careful processes in place to minimize excess stock.
"On the occasions when disposal of products is necessary, we do so in a responsible manner, and we continue to seek ways to reduce and revalue our waste," it added.
"This is a core part of our responsibility strategy to 2022, and we have forged partnerships and committed support to innovative organizations to help reach this goal. One example is our partnership with the Ellen MacArthur Foundation's Make Fashion Circular Initiative, where we join other leading organisations to work towards a circular fashion economy," the statement said.
This story has been updated to include a statement from Burberry.