17 Luxury Dog Beds & Accessories For Your Stylish Pooch
Having a cosy place to snuggle up is important for the wellbeing of any dog, especially those who are more active and need somewhere to crash.
There is always the run-of-the-mill dog beds to choose from, but why not add a touch of glamor to your home at the same time as treating your beloved pets?
From dog couches and ramps, to heated beds and stylish leashes, there are so many options available.
Newsweek has gone through some of the most luxurious accessories for your dog.
1. Petmate La-Z-Boy Newton Sofa Dog Bed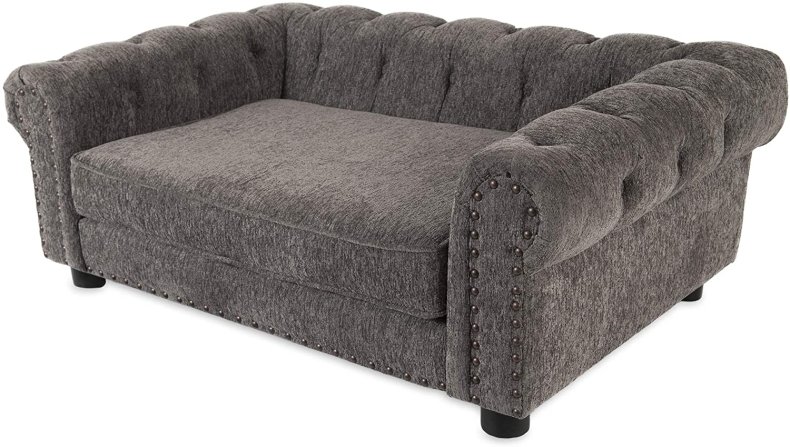 This could fit perfectly alongside your own sofa, adding some extra style to the space.
As well as that, this is ideal for those with larger pets, as the bed can carry weight of 75 pounds.
Buy it on Amazon here.
2. Boo Oh Lumi Leash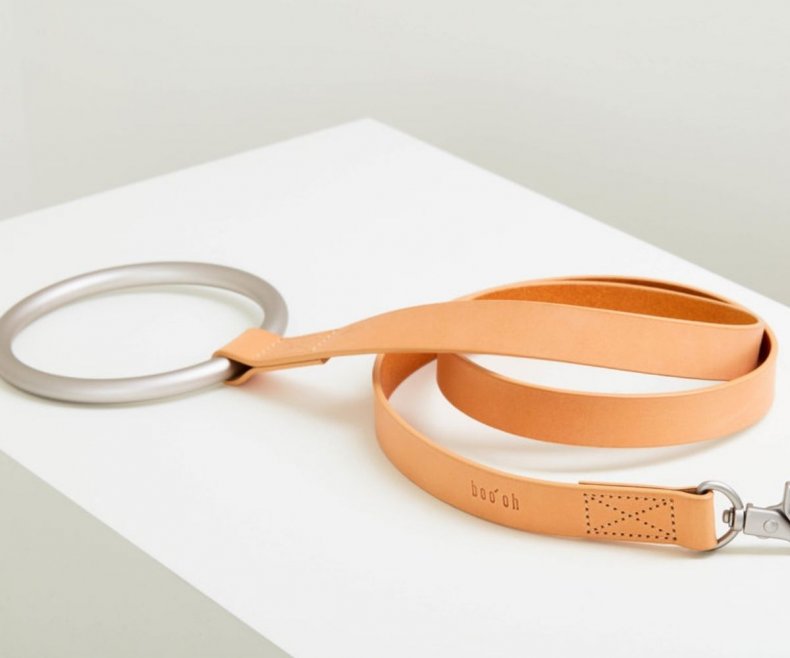 This signature dog leash has a lightweight aluminium handle with a soft, satin feel. The 100 per cent handcrafted strap is in a nude color which is of high quality, meaning it will be a long-lasting accessory for you and your pooch.
Buy it online here.
3. ECOFLEX Piedmont Dog Diner with Storage Drawer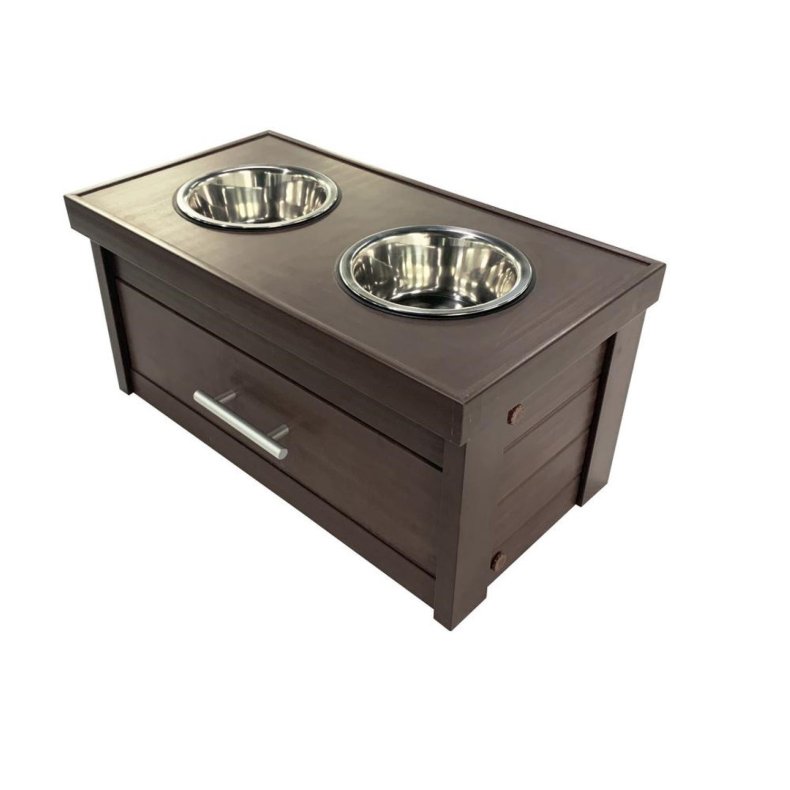 Dogs should get the chance to dine in style with their owners. This stylish dog diner means two pets can eat together, and the food can be helpfully stored in the drawer below.
Buy it on Walmart here.
4. Pendleton San Miguel Kuddler Dog Bed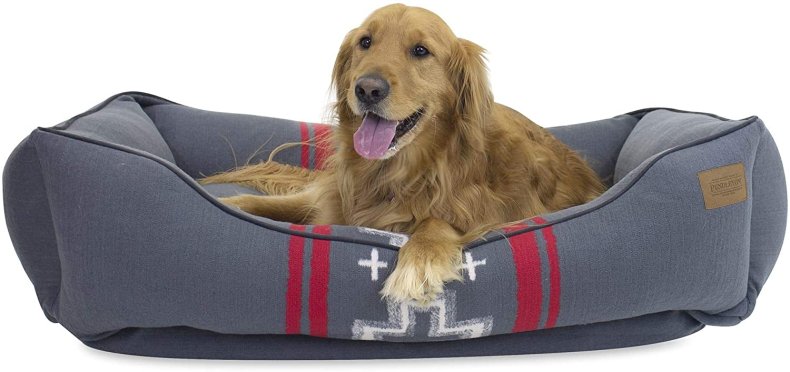 For those who want a Pendleton with a little more comfort, this one is ideal as it has taller sides for the extra snuggle factor. It comes in different sizes so even the largest pets can find their home.
Buy it on Amazon here.
5. Eat Play Wag Navy-Ivory Poop Bag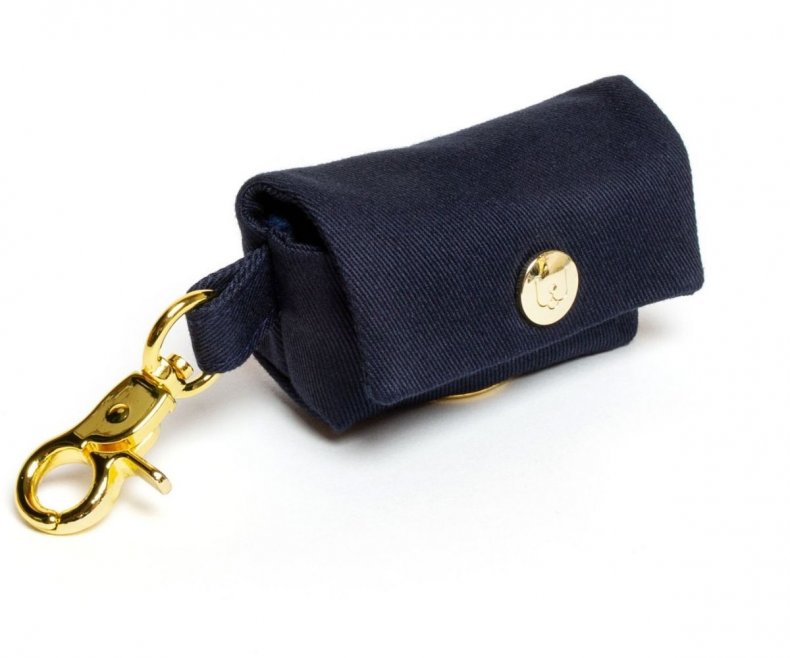 Picking up doggy doo doo is never fun, but having a stylish accessory in which to hold biodegradable bags makes the process slightly more glam. This bag from Eat Play Wag has an easy snap clip so you can easily grab a bag and stow away whatever you might need.
Buy it online here.
6. K&H Pet Products Thermo-Snuggly Sleeper Heated Pet Bed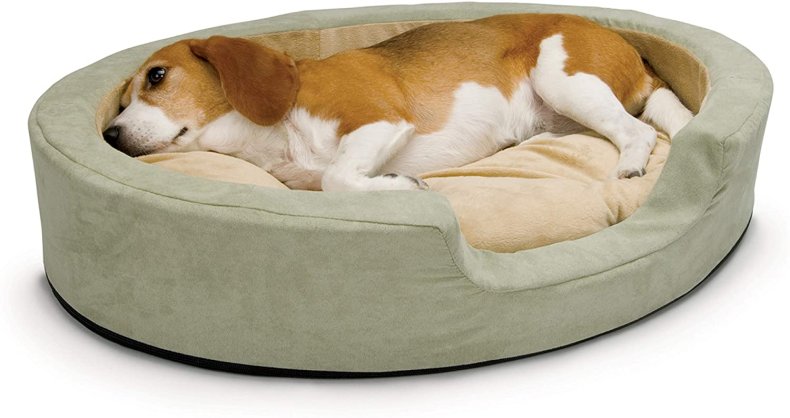 This isn't just an ultra-comfortable dog bed, it is also heated. The foam walls also warm up, meaning it is perfect for the winter months.
Buy it on Amazon here.
7. Enchanted Home Pet Panache Dog Sofa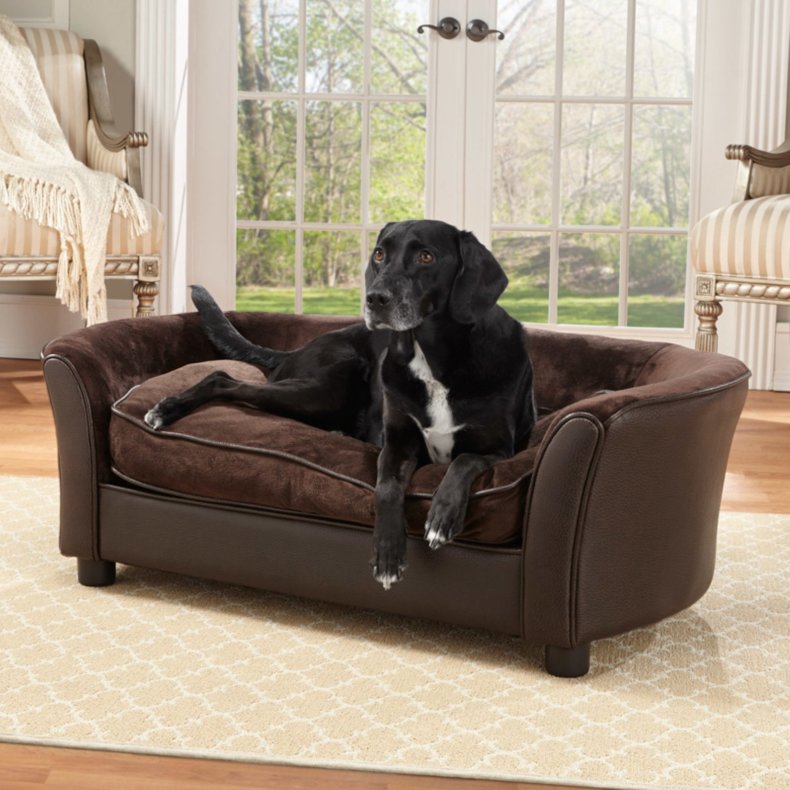 This sofa is comfy, cosy and in a stylish fabric with a soft cushion. It comes in multiple sizes so your furry friend can relax in style.
Buy it on Walmart here.
8. Enchanted Home Pet Ultra Plush Snuggle Pet Bed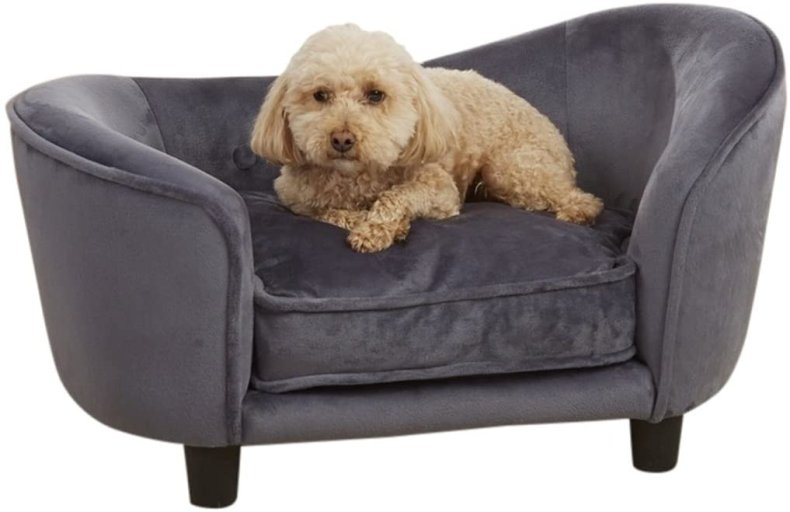 Another slightly smaller bed, this one looks very sophisticated, meaning it can fit in with your decor seamlessly. It is perfect for both small dogs and cats.
Buy it on Amazon here.
9. SIMPLY + Wooden Dog Crate Furniture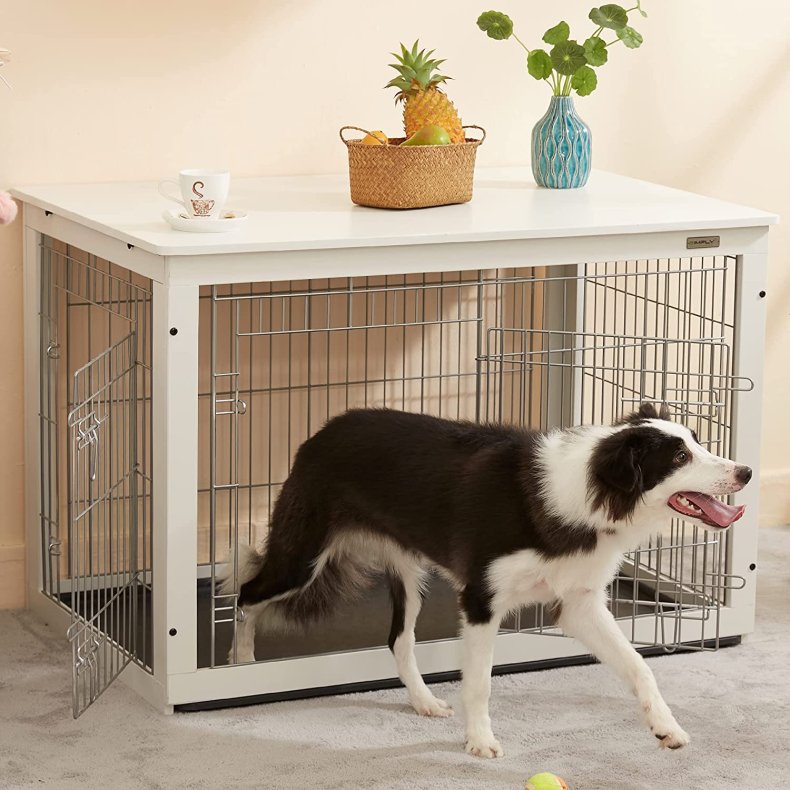 While dog crates may not seem the most glamorous of items, they can be ideal for extra storage and multiple uses. This has two doors for easy access for pets, and a detachable top.
Buy it on Amazon here.
10. The Marmalady Cashmere Dog Hoodie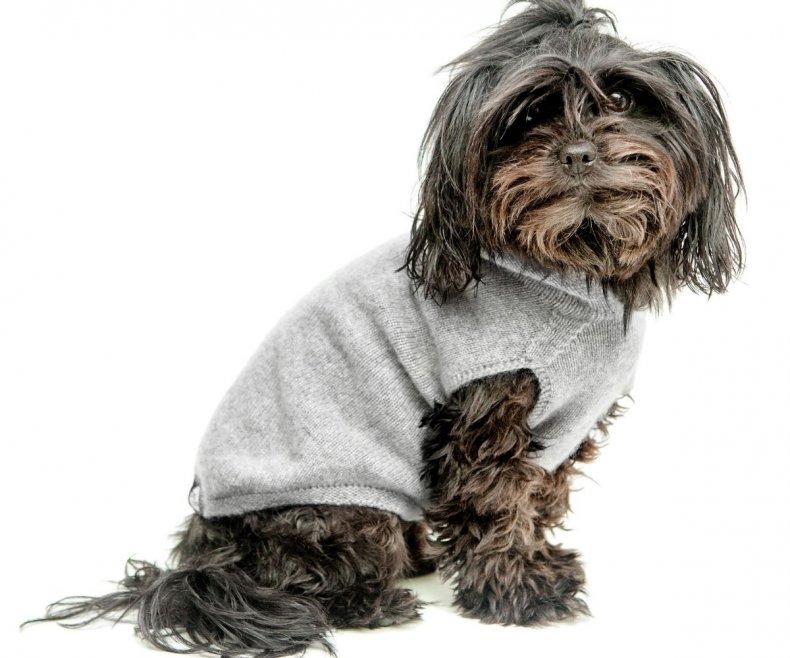 While a hoodie may not seem so high-fashion, cashmere elevates this look—especially for dogs. The cashmere hoodie has wide armholes for comfort and comes in a range of sizes.
Buy it online here.
11. Marron Bed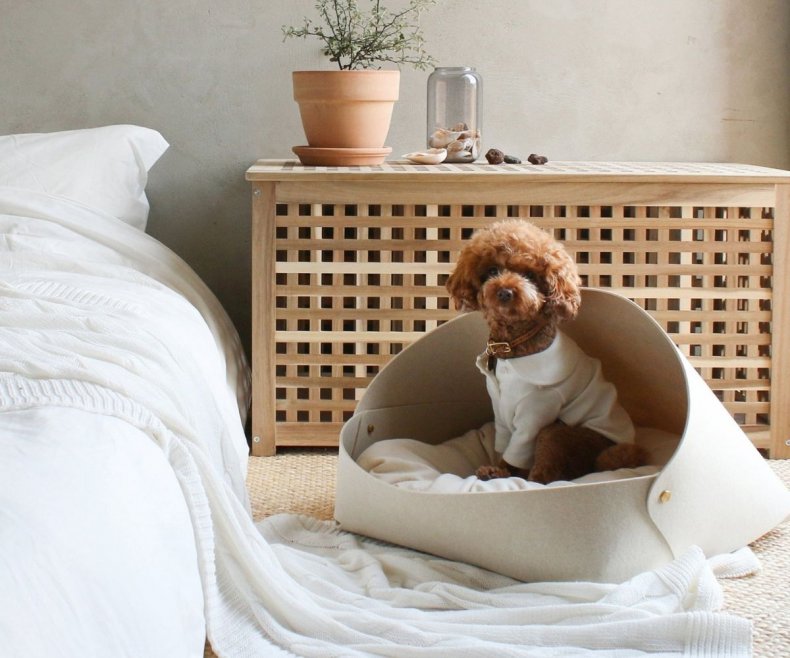 This bed is the most stylish one of the lot, and can be folded away incredibly easily. This is made of felt with a 100 per cent cotton cushion.
Buy it online here.
12. FEANDREA Wooden Dog Crate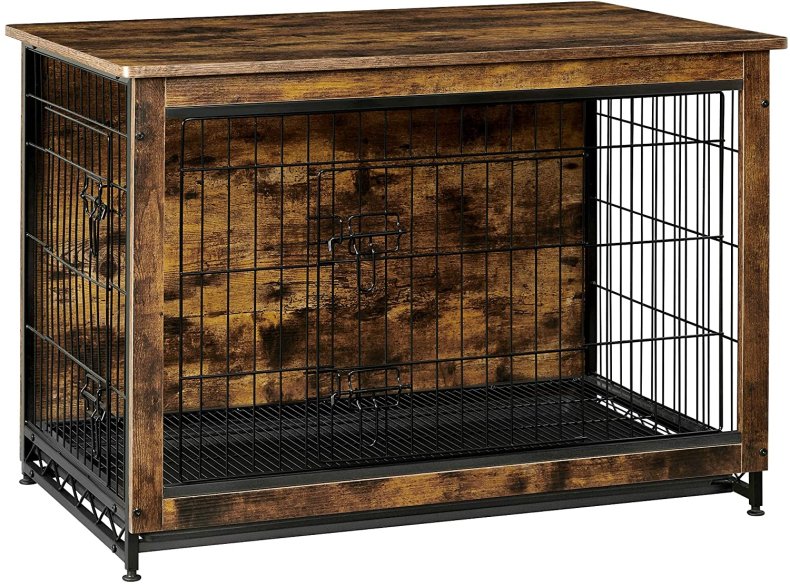 Another crate, this one could double as a coffee table with its incredible wood effect. It also has double doors and means your pets can be involved in the living room action.
Buy it on Amazon here.
13. Topmart 3 Tiers Foam Dog Ramp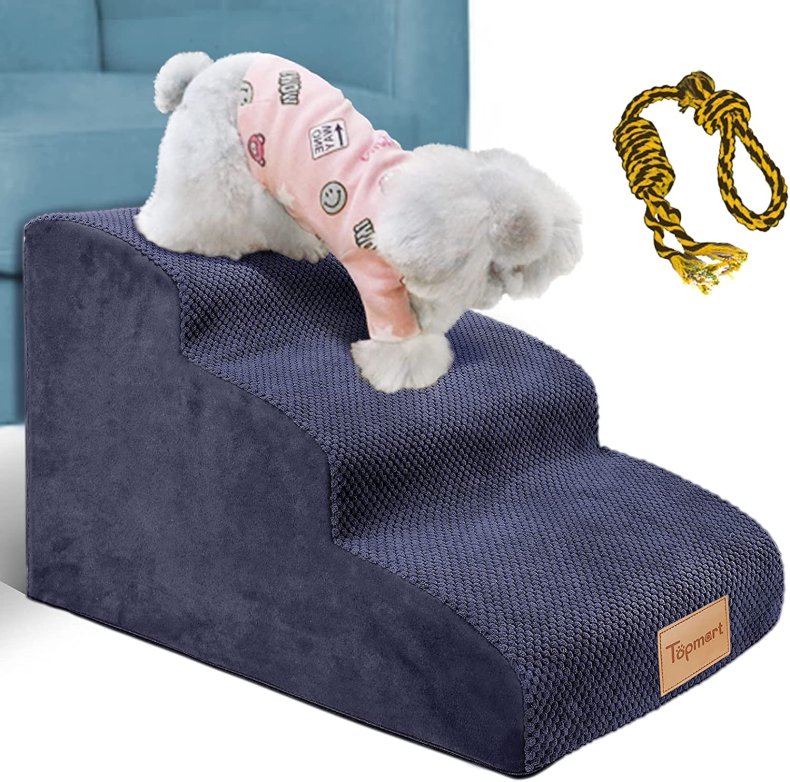 The journey from the sofa or bed to the floor can be a tough one for dogs, especially those who are advanced in years. These squishy, cosy steps are ideal to allow dogs to get safely down from a snuggle with their owner.
Buy it on Amazon here.
14. Pickle & Polly Dog Bed Teepee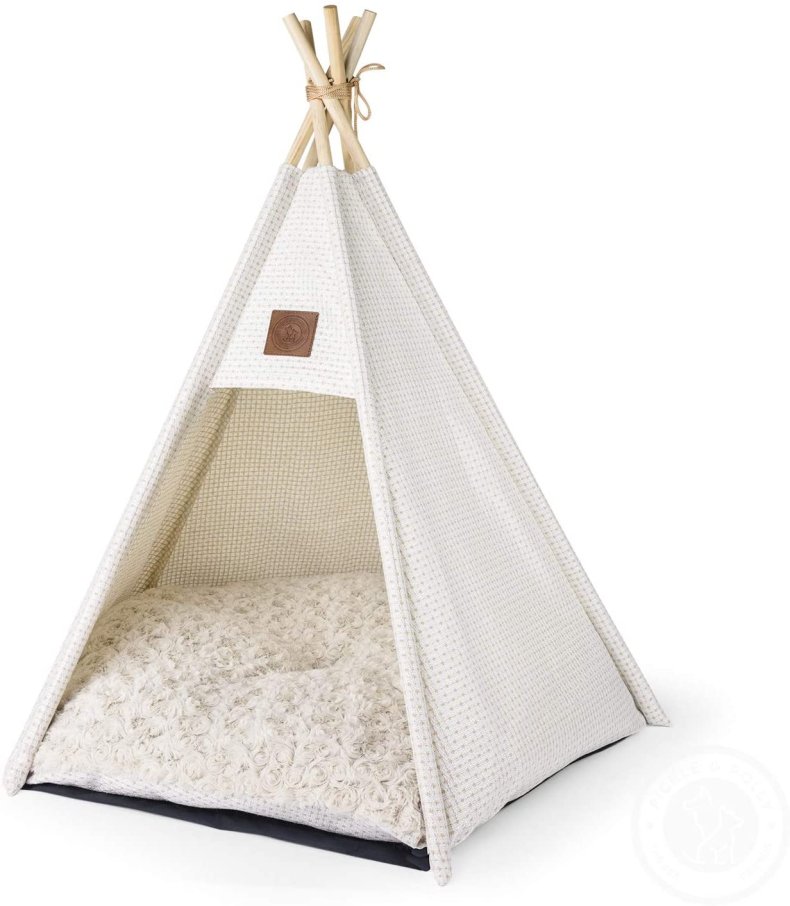 This is one of the cutest dog bed out there. It is ideal for small or medium-sized dogs and gives them a little more room to snuggle.
Buy it on Amazon here.
15. PetSafe CozyUp Bed Ramp for Dogs and Cats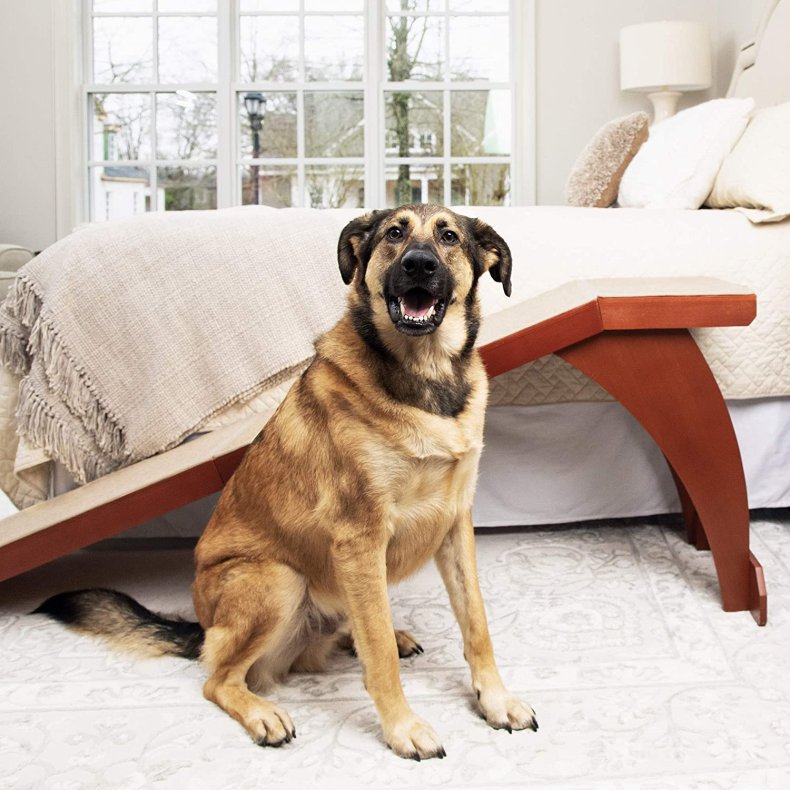 Another ramp, this one is made of both wood and fabric, meaning it is a little sturdier for larger pets to climb down from their time on the sofa on bed. It also makes things a lot easier for those older dogs who are not as sure on their feet.
Buy it on Amazon here.
16. Reddy Cerulean Blue & White Webbed Dog Collar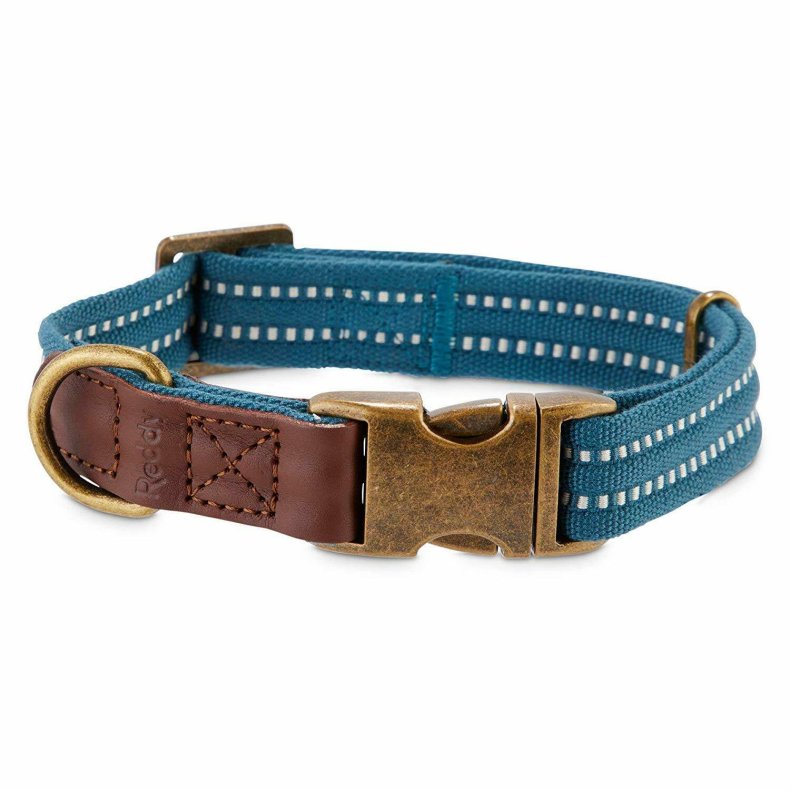 Reddy is a well-respected dog brand, and this collar will add a touch of cool to your dog. It clips into place easily and has an adjustable strap, and is easily used with a variety of leashes.
Buy it from Walmart here.
17. Boo Oh Mogo Feeding Kit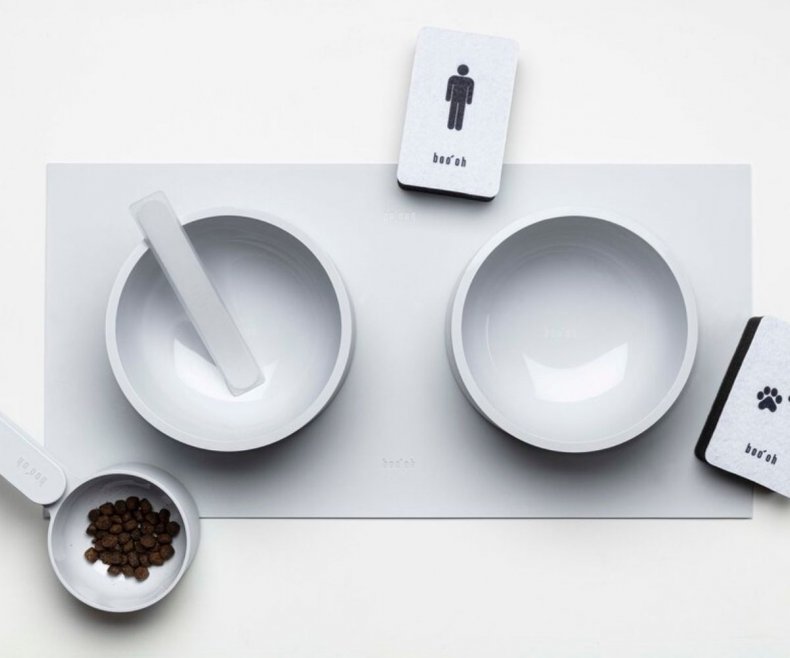 This feeding kit comes with far more than just a couple of bowls. There are two feeding bowls, a tray, a scooper, a spatula and two cleaning sponges to keep the area clean and tidy.
Buy it online here.
Newsweek may earn a commission from links on this page, but we only recommend products we back. We participate in various affiliate marketing programs, which means we may get paid commissions on editorially chosen products purchased through our links to retailer sites.