Luxury Jewelry: Not Just for Women Anymore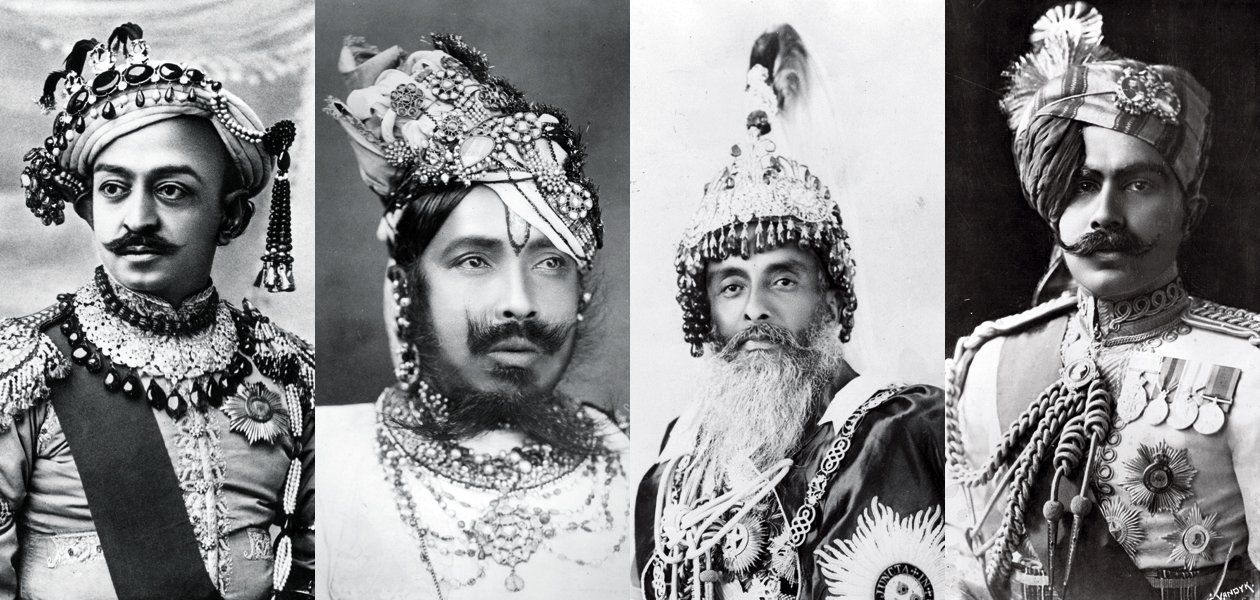 Earlier this month, news leaked that rapper Jay-Z was looking into launching a line of male jewelry. Of course, there is nothing new about pop musicians wearing jewelry, whether it's rapper bling, goth skulls, hippie beads, or heavy-metal chains. But changing from customer to jeweler is a big step, and Jay-Z is not the first musician to take it. Earlier this year British performer Pete Doherty announced that he would begin designing jewelry, inspired by everything from Moroccan silver to German pocket watches.
The man who let slip that Jay-Z is considering a jewelry collection was British jeweler Stephen Webster, who a decade ago designed his first collection of men's jewelry, Rayman, executed in silver and inspired by stingray skin. He had carried out individual commissions before, but this was the first time he'd conceived a prêt-à-porter collection of men's rings, bracelets, pendants, and so on. Though the press loved it, he recalls, it was difficult to find places to sell it. "I had one shop, a small cupboard in Manchester Square in London, and other jewelers didn't have an area for it," he says.
Much has changed since then. "There is virtually no jeweler now that does not have a dedicated men's section," he says. The market makes up more than 20 percent of his business. Beginning next month, Saks Fifth Avenue will expand its male jewelry offerings, giving Webster six times more display space.
Of course this is not the first time that men have worn jewelry; at the court of King James I, style leader George Villiers, Duke of Buckingham, was known to turn up at court gatherings decked out in diamond earrings, cockades and hatbands, and huge pearl knots—he wore jewelry like prisoners wore fetters and manacles. The Puritans put an end to all that, but it would take more than Oliver Cromwell to keep men from garlanding themselves; chains, pins, and rings were still very much a part of the 19th-century man's attire, with dandies like Disraeli wearing rings over their white gloves.
In the 20th century, the Indian maharajahs kept the tradition alive, deluging Cartier with so many orders that the Paris jeweler set up an office in India. For the last few generations, however, male jewelry has been, if not taboo, then certainly of marginal interest, except among a few high-profile sports and music stars. Now the new century has given rise to mainstream interest in what many of its proselytizers have been careful to call "male adornment."
According to African silversmith Patrick Mavros, contemporary male jewelry is all about manliness and meaning. Mavros, whose men's bangles have won quite a following, bases his designs on the traditional "male adornment" of his native Zimbabwe. "It has to do with manhood, spiritualism, and bravery," he says. An accumulation of bangles at the wrist can form an important part of a man's life story. "In the history of each bangle he can identify a stage in his life when there was a success or defeat." This sense of narrative on the wrist was recently evident on Vanity Fair's best-dressed list, which featured a picture of French financier Arki Busson wearing a wristful of bracelets with his dinner jacket.
Jeweler Theo Fennell, who has shops from Hong Kong to Barbados, has also observed the rise of banker bling. "Friendship bracelets given to them by wives, children, or girlfriends give men an excuse to wear jewelry, and they need a reliable excuse that does not smack of vanity," he says. If a sentimental memento is not available, the piece should at least have some vestigial overtones of practicality. "Dog tags evoke Army buddiness and even a signet ring has that idea, however outdated, of usefulness," he says. For his part, Fennell wears "a gold bracelet, which purports to have healing properties." But he has noticed that even practical professional men are wearing things besides dog tags and keys around their necks, indicating a shift from "excuse," or story-led, jewelry toward "genuine self-adornment."
Certainly that fits the thinking of Nicolas Bos, the creative director of Van Cleef & Arpels. This September, Van Cleef launched its first collection of men's jewelry, called Perlée. "We were getting a lot of requests from clients who love the house and purchase pieces for their wives, girlfriends, or mistresses, and were asking why there was nothing for them," he says. Though the popularity of rock-and-roll-style jewelry has helped change perceptions, his customers "want something sophisticated that does not scream 'I want to be a member of Metallica.' " Bos had thought about launching a men's collection eight years ago, but found most designs insufficiently masculine or not representative of the Van Cleef style.
With Perlée, which grew out of the popular women's Alhambra line, he feels he has struck the right balance. Instead of finding its expression in aggressive designs, Van Cleef's masculinity is evident in subtle touches like brushed rather than polished finishes, metals such as white and pink gold that remind men of their luxury watches, and the use of symmetrical or geometric rather than whimsical motifs.
Caroline Gruosi-Scheufele is bearing these issues in mind as she designs her first men's collection for Chopard. The brand has had much success with red-carpet women's jewelry and big-event pieces for celebrities like Elton John, but now she feels the time is right for a men's collection with wider appeal. "Men in general tend to enjoy jewelry more than in years before—especially the younger generation," she says. She believes that such Chopard classics as the symmetrical ice cube collection can be repurposed for men, and she is keen to explore matte surfaces, macho gunmetal finishes, and dark-colored precious stones like sapphires and black diamonds.
Men already buy some of the most expensive jewelry on the planet, but it's worn by the women they give it to. "Very expensive women's jewelry is almost a man's symbol of ownership," says Fennell. "We have a way to go before men are wearing 25 carats around the neck ... unless they are the gigolo and the reverse has happened to them." In the rarefied world of high jewelry, stranger things have happened.