In Luzerne County PA, Where Voters Went for Obama then Trump, FBI Finds Discarded Military Ballots Cast for Trump
An FBI investigation found that a number of discarded mail-in military ballots from a county in Pennsylvania were cast for President Donald Trump.
U.S. Attorney David Freed announced on Thursday that a "small number of military ballots were discarded."
On Monday, an investigation was opened into "potential issues with a small number of mail-in ballots at the Luzerne County Board of Elections" at the request of county District Attorney Stefanie Salavantis, a Republican.
After conducting numerous interviews and reviewing physical evidence, Freed confirmed that all nine of the ballots recovered were cast for Trump.
Freed added that the investigation remains ongoing and that it is "the vital duty of government to ensure that every properly cast vote is counted," in his official statement. Up-to-date findings are expected to be shared later Thursday.
The only voters in Luzerne County who have received mail-in ballots at this time are civilians and military personnel overseas, an official told the Times Leader. The election bureau plans to begin sending out mail-in ballots during the first week of October.
The FBI announcement is likely to fuel skepticism among the president's supporters about expanded mail-in voting—adopted by many states to cope with the pandemic. Trump has repeatedly claimed, without evidence, that mail in ballots were vulnerable to fraud. Studies have shown no evidence of widespread voter fraud connected to postal ballots.
Newsweek reached out to the Trump campaign for comment, but did not hear back before publication.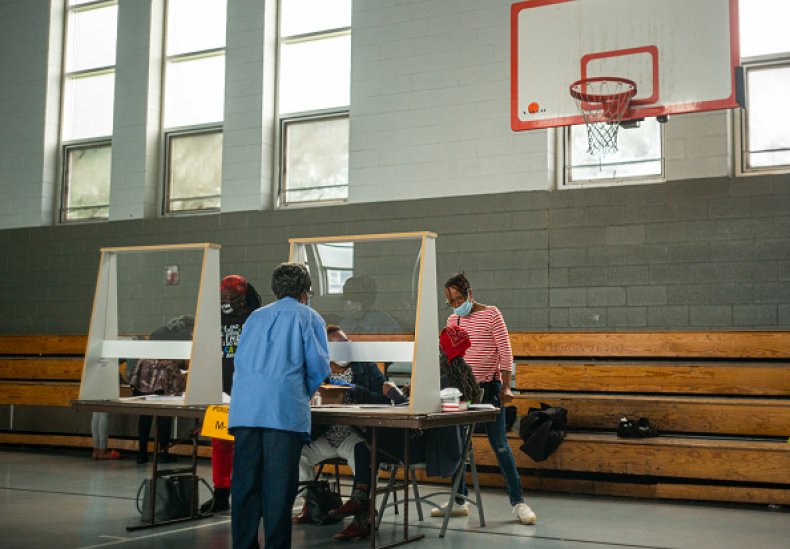 Luzerne County could be instrumental in deciding this year's presidential election.
Located in the swing state of Pennsylvania, the county voted for former President Barack Obama in both 2008 and 2012 before flipping to Trump in 2016. While Obama won by 8.41 percent in 2008 and 4.81 percent in 2012, Trump dominated Luzerne County in 2016 with a 19.31 percent margin of victory.
Carrying the Keystone State by less than one percent, Trump won all 20 of Pennsylvania's Electoral College votes.
The county also had a higher voter turnout in the last presidential election by nearly 12 percentage points. More than 67 percent of registered voters in the county cast a ballot, compared with the national voter turnout of 55.5 percent.
This November, Trump will be hoping for a repeat victory in the same county that went for Obama twice.
Currently, RealClearPolitics shows Democratic presidential nominee Joe Biden as having a 4.7 lead over Trump, a figure higher than Hillary Clinton's 2.1 lead this time in 2016.
Both campaigns have made multiple appearances in the battleground state.
Trump held a rally at an airport hangar near Pittsburgh International Airport on Tuesday, marking his fourth visit to the state this month. He is expected to return over the weekend for another campaign event on Saturday in Middletown.
Biden has also made four visits to his home state.
On September 17, the Pennsylvania Supreme Court issued three significant rulings for mail-in ballots, which have emerged as a hot topic amid the coronavirus pandemic.
The court ruled to extend the deadline for absentee ballots, to allow more ballot drop boxes, and to remove Howie Hankins, the Green Party candidate, off the presidential ballot.
Officials in the battleground state can also reject so-called naked ballots received without the secrecy envelope, which are sleeves preventing poll workers from seeing how someone voted. Pennsylvania is one of 16 states that requires a secrecy envelope.
But Philadelphia City Commissioner Lisa Deeley warned last week that this could lead thousands of ballots being thrown out in November, based on error rates in past elections.