Lydia Jacoby's Alaska Hometown Celebrates Olympic Gold Medal in Viral Video
The celebratory images of teenager Lydia Jacoby winning swimming's Olympic gold medal Monday night can't be justified to a mere podium stand or hugs on the swimming deck at the Tokyo Aquatic Center.
They can't be simplified to fist pumps in the pool or jaw-dropping "wows" at the end of the race.
Her win goes back to the people in Seward, Alaska, who believed in the teenager when no one in the world believed she had a chance.
Jacoby not only became the first Alaskan swimmer to make the U.S. Olympic Team, she became the first to medal. And it was golden.
Jacoby, who's only 17, took down some heavyweights and a world-record holder to win the 100-meter breaststroke title at the 2020 Tokyo Summer Olympics.
Here's how her hometown partied as Jacoby bolted down the 25 meters to secure the win.
Jacoby, who was in the thick of the race for the first 60 meters, pulled into a dead heat with all the favorites with 25 meters to go. Then, as the race tightened, she pulled ahead and touched the wall first in1 minute, 4.95 seconds, which edged out South Africa's Tatjana Schoenmaker (1:05.22) and King (1:05.54).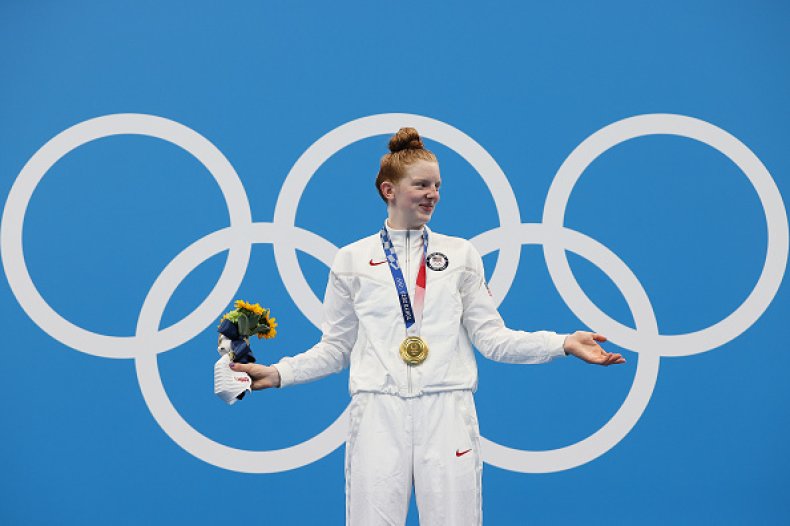 -