Lyft Driver Convicted of Raping Passenger Half a Mile From Her Home
A driver for the ride-sharing service Lyft in California has been convicted of raping a passenger he drove home in 2019.
Jorge Tapiacastro, 45, was convicted on charges of rape by use of drugs, rape, sexual battery and false imprisonment on Wednesday July 28 and is scheduled to be sentenced in a California court on October 1, according to records obtained by the NBC Los Angeles on Monday.
Tapiacastro was convicted for an incident that occurred in the early hours of September 1 2019 when he drove the unnamed victim home from a bar in Huntington Beach, California.
The court documents revealed that the woman started drinking in the evening of August 31, 2019 after she arrived at a friend's house, where she consumed between three and five vodka sodas.
At around 9:30 p.m., the victim and two of her friends then left the residence and were transported to the Bungalow Bar in Huntington Beach by an Uber driver. While at the bungalow Bar, the victim drank between three to five more vodka sodas, according to prosecutors.
The victim and her friends stayed at the bar for around three more hours, before she called a Lyft driver to take her home at about 12:30 a.m. on September 1, with Tapiacastro picking her up around 20 minutes later at 12:50 a.m.
While the vehicle was still around half a mile away from the victim's home in the city of Orange, California, prosecutors said that Tapiacastro pulled the car over and got into the backseat with the woman, who at this point had passed out.
Tapiacastro is accused of then telling the victim that she was "beautiful," before then forcing himself on her for a few minutes. The driver then got out of the back of the car and into the front seat, as the victim exited the vehicle.
After Tapiacastro drove away from the area, the victim called her friend and told her that she had just been raped and did not know where she was. She then called her husband and told him the same information, according to the prosecutors.
The woman's husband then managed to locate the victim and drove her home before later transporting her to a local hospital.
After examining the victim, medical professionals found evidence that linked Tapiacastro to the rape. He will be sentenced in California on October 1.
In a statement to Newsweek a Lyft spokesperson confirmed that it immediately removed Tapiacastro from its platform following the incident, saying: "Safety is fundamental to Lyft, and the behavior described is appalling.
"As soon as we learned of this incident, we permanently removed the driver from the Lyft platform, reached out to the rider to offer our support and made contact with law enforcement to assist with their investigation."
There have been several incidents of violence and sexual assault in Lyft and Uber vehicles over the last few months, as both drivers and passengers have been victims with incidents ranging from shootings to COVID-mandate violations.
In response to managing a caseload of nearly a thousand sexual assault allegations against Uber and Lyft drivers, a San Francisco-based law firm called for mandatory cameras to be added to rideshare vehicles in July. There are not yet any plans for cameras to be mandated in the vehicles.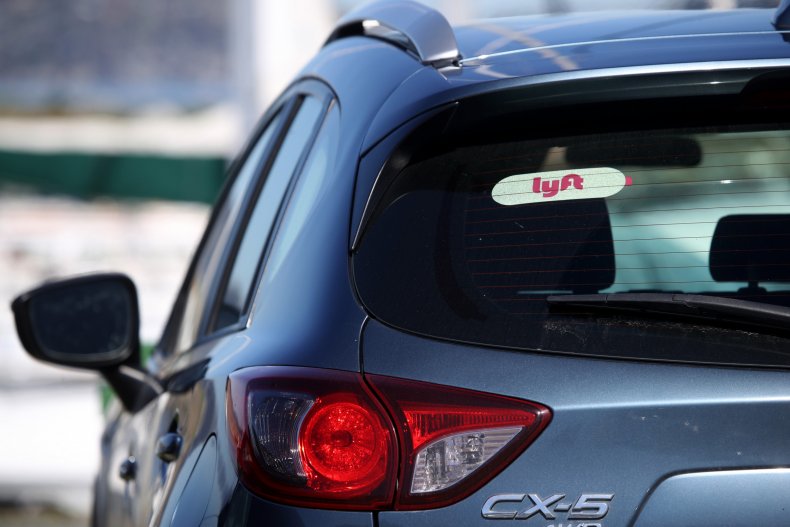 Update 8/04/2021 3:10 a.m. ET: This article was updated with a statement from Lyft.