Lyft Driver's Video of Restaurant Owners' Racist Remarks Tops 500K Views
A viral video showing a Lyft driver's response to racist remarks made by two customers has gained over 580,000 views since it was posted on Twitter early Sunday.
The video, posted by political strategist Adam Parkhomenko, was recorded inside of a Lyft car in Pennsylvania. The driver, James Bode, can be seen refusing to proceed with a ride requested by a woman and a man after the woman made racist remarks.
Bode also shared the video on his Facebook account Friday and claimed that the incident happened outside of Fossil's Last Stand restaurant, which he said appears to be owned by the customers who requested the ride.
"This happened tonight outside of Fossil's Last Stand, on Race St in Catasauqua. The ride was for a 'Jackie'...When asked if they were the owners, she shook her head 'yes' but who knows," he wrote on Facebook.
Warning: This video contains harsh and offensive language.
Newsweek has been unable to independently verify whether "Jackie" and the man who accompanied her are the owners of the restaurant.
"You're...a white guy," the woman said in the video after she stepped into the car. In response, Bode asked her in shock, "What's that?"
She then replied, "Are you...a white guy? Are you a normal guy...you speak English?" and patted him on the shoulder. Bode then asked her to get out of his car and that he is canceling the ride over her "inappropriate" remarks.
The woman appeared to be surprised by his reaction when Bode continued: "That's completely inappropriate. If somebody was not white sitting in the seat, what would be the difference?"
The driver then addressed the man accompanying the woman, who wasn't there for the woman's comments, and told him about what she said, before asking them to leave the car.
The man, who was off-camera, can be heard cursing Bode in response. Once the driver told the man that he was being filmed, the man said, "You're a piece of s***." The man then threatened Bode that he would punch him in the face before hurling a racial slur at him.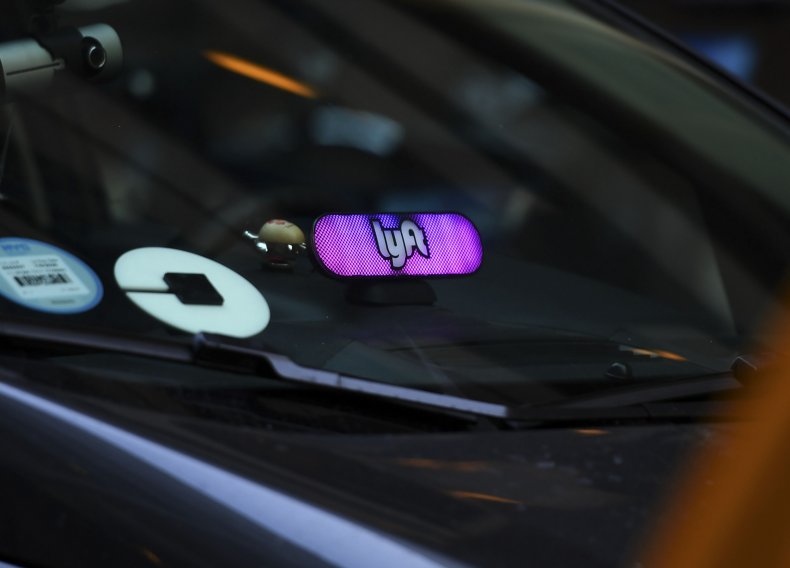 According to online reviews of the restaurant, some Yelp users referenced the incident as they gave one-star ratings.
"POC should absolutely not step foot into their place of business. The owners were kicked out of a Lyft for being disgustingly racist," one Yelp user wrote.
After the incident, Bode said on Facebook that a police report was filed because of the "assault threat" that was made towards him.
"Not sure if that [the report] will do anything...if you make me feel uncomfortable, I will absolutely do the same especially in my car or property. Yes they were made aware I was recording, yes I have postings in my car indicating such," he wrote.
Multiple Twitter users expressed their appreciation for his actions, including some people who said that they will send Bode the payment he missed as a result of canceling the ride.
"For everyone reaching out and showing support, thank you. I appreciate it, truly. But this is the way it should be everywhere, every time. I shouldn't be 'the guy' who did it or said it...we should all be that person. Speak up if you're uncomfortable with it because it makes them uncomfortable, as they should be. F*** racism," he wrote in another Facebook post.
Newsweek reached out to the restaurant for comment.