'Lying and Untruth' Are President Trump's 'Basic Method,' Watergate Journalist Says
Watergate investigative journalist Carl Bernstein has accused President Donald Trump of using lies and untruths to justify and promote his policies, arguing that he does it to a far greater extent than his predecessors.
"We have had presidents in the past who have lied, there's no question about that," Bernstein told CNN's "Reliable Sources" on Sunday. "But what we have never had is a president of the United States who uses lying and untruth as a basic method to promote his policies, his beliefs and his way of approaching the American people and engaging in the world," he said.
The journalist, who was part of the Washington Post's investigative team instrumental in leading to the resignation of former President Richard Nixon, also said that Trump is not the only one winning the "war on truth."
"It's the forces of those who believe in untruth and paramount among those forces is Donald Trump," he said. Bernstein also criticized the president for consistently referring to the media as "fake news," arguing that the classification has "echoes of totalitarianism."
"We have a president who does not believe in truth," the journalist said. "This is far different from anything we have experienced."
"But, you know, Trump didn't invent this and we live in a time when truth is devalued in all kinds of institutions and we have now, this division, not just among our people, but through social media, through the press," he added.
Bernstein has become a frequent commentator in the wake of Trump's presidency and the investigation by the Justice Department into alleged collusion between the president's 2016 campaign team and the Russian government. On several occasions the journalist has said the ongoing probe is "worse than Watergate," which led Nixon to resign.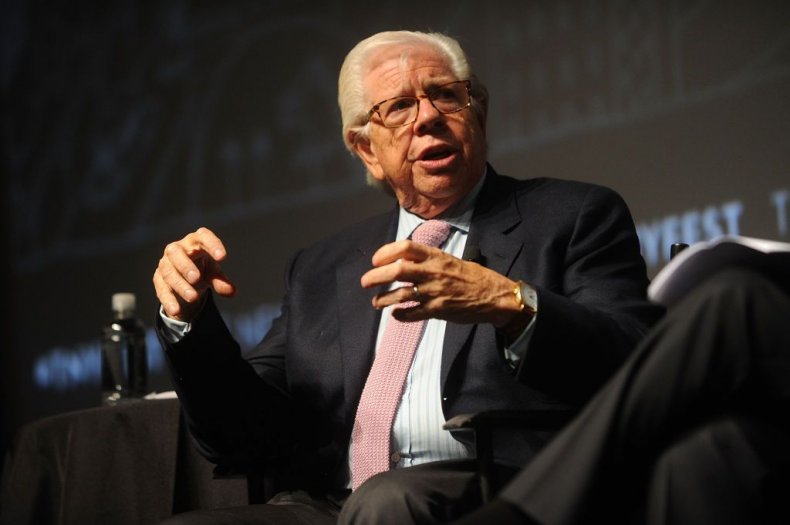 "I think it's time to recognize that what we are watching in the Trump presidency is worse than Watergate," Bernstein told CNN's Wolf Blitzer in August. "It's worse than Watergate, as I say, because the system worked in Watergate."
"The heroes of Watergate were Republicans who demanded that the president be held accountable, who demanded that he be transparent, who demanded to know what did the president know and when did he know it, and who conducted bipartisan investigation that led, in fact, to understanding and finding out what Nixon had done," he added.
Continuing his comparison, Bernstein argued that Republicans in Washington today have done "almost everything they can to impede and undermine" the investigation into Trump's campaign team.