Frederica Wilson Lynch Mob Threat Being Investigated by FBI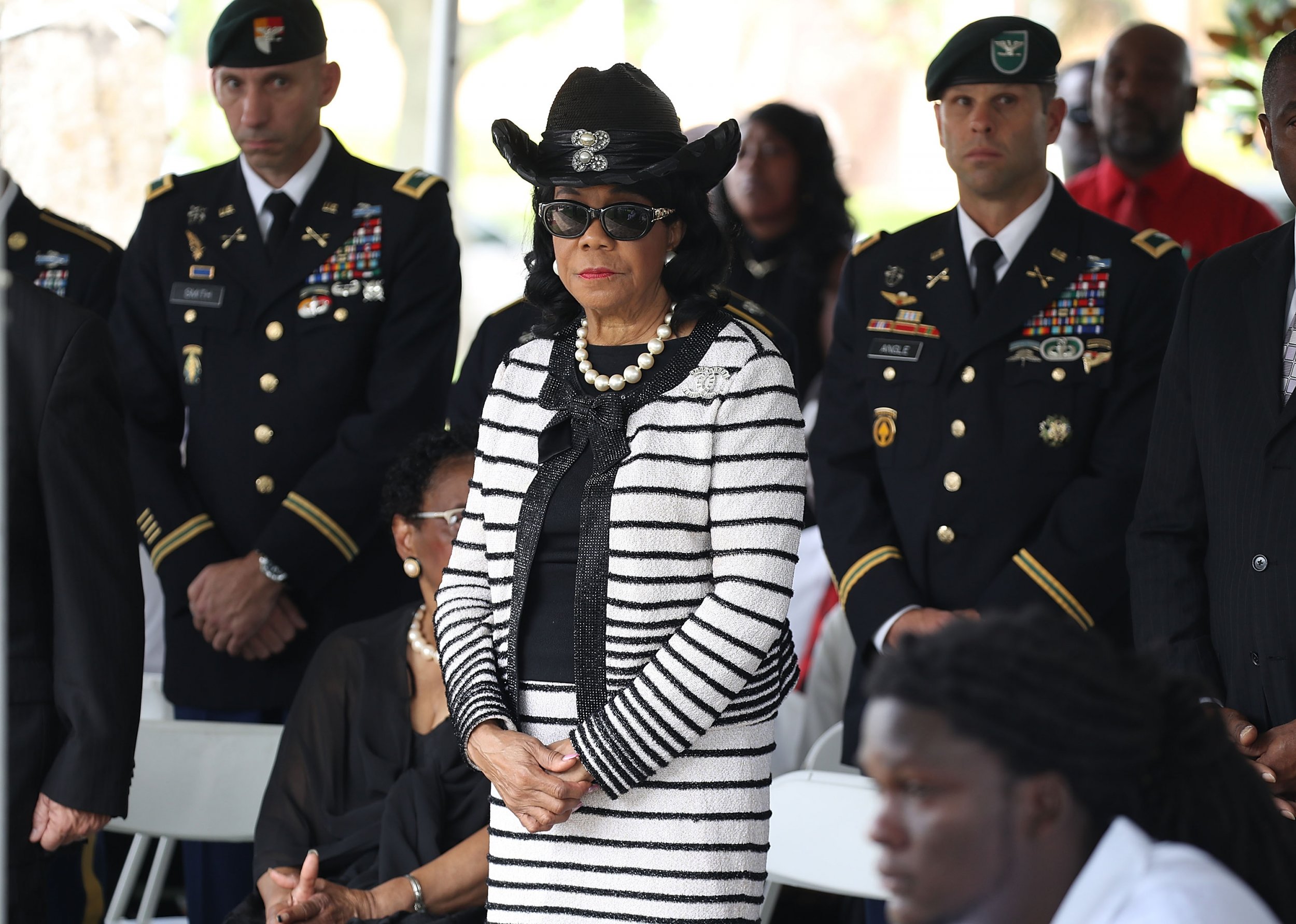 The FBI has launched an investigation into a social media post that called for a lynch mob against Rep. Frederica Wilson.
The threat, posted by Tom Keevers on Facebook, says, "Need ten good men to help carry out a lynching. Must have own horse and saddle. Rope will be provided." The post ran with a picture of Wilson.
Keevers told the Chicago Tribune that the post was made by a "meme-maker" after he engaged in arguments on Facebook over Wilson, the congresswoman accused by President Donald Trump of lying about his conversation with the widow of Army Sgt. La David Johnson's who was killed in Niger.
Keevers told the Tribune that the black congresswoman was using the death of soldiers for political gain but did not directly admit to posting the threat against her. He said the lynching comment was "not something that should be said," and that he read the post as as joke.
"I don't have 10 horses either," he told the Tribune. "Don't people get in arguments on Facebook all the time?"
Keevers has since deleted the post about Wilson, but he left up several messages that were critical of former President Barack Obama.
The post gained traction on social media over the weekend with users in shock that someone would threaten the congresswoman so violently. Users also shared another alleged post by Keevers that called the congresswoman a "disgusting pig" and telling someone to "take their boot to her face."
Des Plaines Police Chief William Kushner told Newsweek that the investigation was handed over to federal authorities on Friday, but declined further comment.
The Democratic representative landed in a whirlwind of media attention after she spoke up about Trump's phone call with Johnson's wife, where she said the president commented that her husband "knew what he signed up for."
White House Chief of Staff John Kelly criticized the representative from Florida calling her an "empty barrel."
This is not the first threat Wilson has received since making her comments since her spat with the president, according to her staff. And it's certainly not the first time that a prominent African-American in politics has been targeted.
During Barack Obama's presidency, images went viral of effigies of the president being hung from nooses. In 2016, Trump's Mar-a-Lago butler, Anthony Senecal allegedly made threats calling for the former president to be hung.
Threatening a government official is a felony.