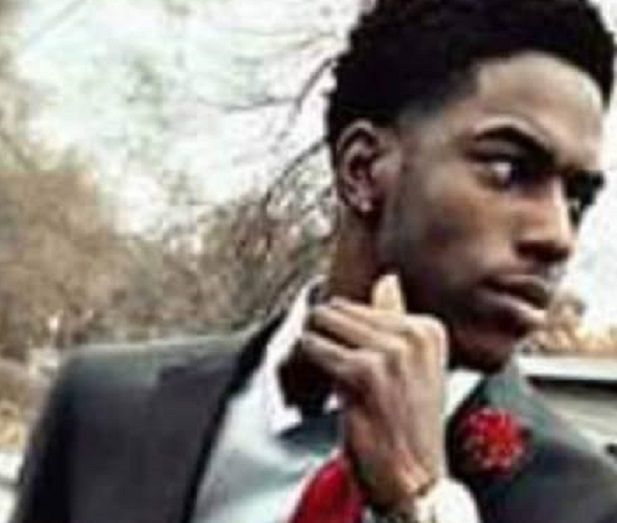 Police are being urged to investigate the death of a Ferguson protester's son as murder following claims from his family the man was "lynched."
Danye Jones, 24, was found dead from a suspected suicide in the backyard of the St. Louis County home he shared with his mother, Melissa McKinnies, on October 17.
Following the discovery of his body, McKinnies, a prominent demonstrator during the 2014 protests in Ferguson, posted a message on Facebook claiming: "They lynched my baby."
The message soon went viral on other social media sites such as Twitter and Reddit before it was taken down.
McKinnies now wants police to further their investigation into her son's death as "he was not suicidal at all," she told KMOV.
"He was in good spirits," she added. "What it appears to be to us is that somebody took my son."
McKinnies claims that she and her family are being targeted because of her involvement in the Ferguson protests.
The Missouri town saw several weeks of unrest in August 2014 following a grand jury's decision not to press criminal charges against Darren Wilson, the former Ferguson police officer who shot and killed unarmed black teenager Michael Brown. The protests helped give rise to the Black Lives Matters movement.
McKinnies claims that she has received death threats over the past two months online, with some also being sent to her house.
"They watch my house, and when my husband and my son would approach the car, they would drive off," McKinnies told KMOV. When asked why the family didn't report the threats at the time, McKinnies replied: "Because we felt like we had this."
McKinnies is scheduled to give a press conference in which she is expected to reveal further details about her belief her son was targeted because of her activism.
A rally in support of Jones is also due to take place outside the St. Louis County Justice Center in Clayton, Missouri, on November 1.
In another Facebook post on the early hours of October 30, McKinnies said: "4:51 a.m. and sick with grief but ready to get up and fight for my baby."
The St. Louis County Police department said they are investigating Jones's death as suicide.
Spokesman Shawn McGuire said officers who arrived at the scene said the body showed no signs of struggle or trauma and the family reported a suicide when they called 911, according to the St Louis Post-Dispatch.
Police are already investigating the deaths of two prominent Ferguson activists—DeAndre Joshua in November 2014 and Darren Seals in September 2016—both of whom were found dead inside torched vehicles, reports the Associated Press.