Lyndon Johnson's Words for the Ages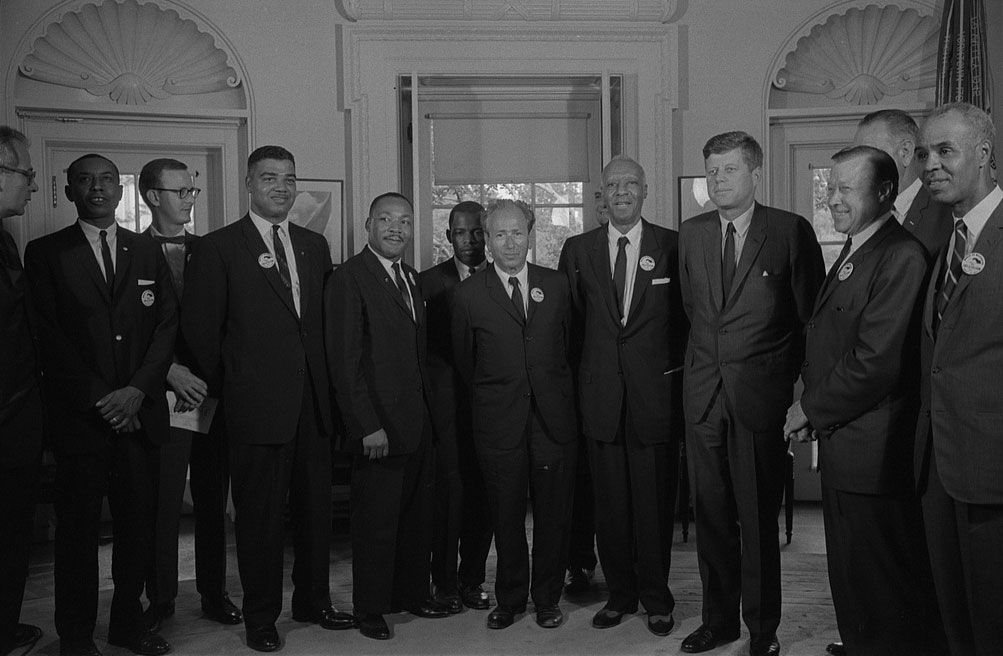 The 50th anniversary of Lyndon Johnson's finest moment as president is March 15. In 1965, eight days after the world was riveted by police violence against peaceful protesters in Selma, Alabama, Johnson delivered a speech for the ages that stands out as one of the most important presidential declarations on racial justice in American history.
LBJ's speech to a joint congressional session is best remembered for its final line, "We shall overcome." With that sign-off, the sitting president explicitly embraced the civil rights movement's catchphrase.
The speech began with Johnson observing that America stood at a political crossroads that would determine both "the dignity of man and the destiny of democracy." That destiny, as the recent film Selma illustrates brilliantly, included roiling political demonstrations, political infighting and media narratives that stretched from Selma to Washington to international landscapes.
Selma has received both praise and criticism for its portrayal of Johnson. LBJ supporters blast the film for showing Johnson as being hostile toward voting rights legislation and having the FBI target Martin Luther King Jr., actions they argue the historical LBJ never committed. Defenders of the film have challenged these assertions, supporting director Ava DuVernay's artistic license to dramatically reinterpret Johnson's role and praising the film's uncompromising depiction of a civil rights movement featuring, organized and led by black folk.
Johnson's relationship with King, and the larger civil rights struggle, was both politically supportive and marked by creative tension. Johnson vigorously supported passage of the 1964 Civil Rights Act and promised to move forward with voting rights legislation soon after. However, at the start of the 89th Congress, as Julian Zelizer's recent book The Fierce Urgency of Now reminds us, he became determined to push through the bulk of his Great Society legislation (which focused on anti-poverty, health, education and immigration reform) before confronting what promised to be a divisive voting rights bill.
King and movement leaders pressed for a different agenda, fearing a loss of momentum would doom or permanently delay a voting rights bill.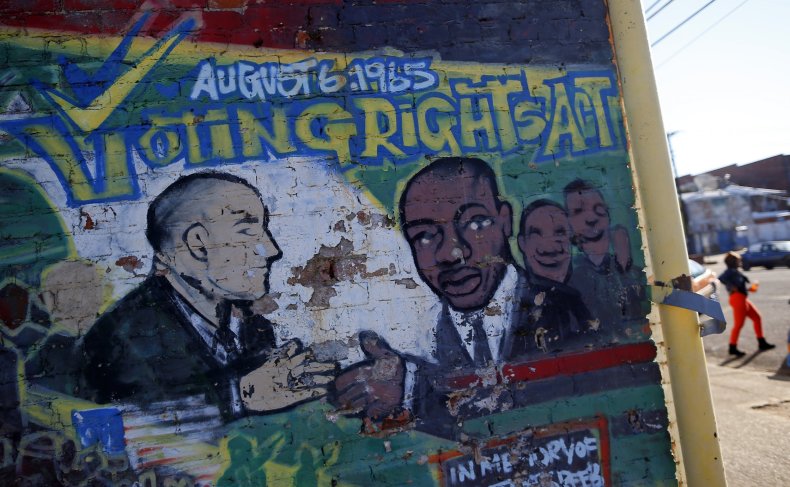 By Monday, March 15, 1965 events in Selma had triggered a national crisis of race and democracy. James Reeb, a Boston-based cleric who answered King's call for people of good will to come demonstrate for human rights in Selma, was beaten to death by vigilantes and Selma became a site for American democracy's very future, as thousands of people from around the country descended upon the city to participate in the moral crusade long depicted by King.
Against this backdrop and in front of Congress, Johnson became a global statesman, urging "Americans of all religions and of all colors, from every section of this country, to join me in that cause."
That cause was the struggle for black equality and full citizenship.
Johnson spoke more eloquently about race matters, social justice and democracy that day than he ever had. He acknowledged the debt the nation owed to "long-suffering" activists and ordinary citizens who, having been denied equality, had roused the nation's consciousness against mighty odds.
The president vowed no more delays or hesitation. "We have already waited a hundred years and more," Johnson observed, "and the time for waiting is gone."
Johnson placed demonstrators in Selma in a pantheon of American revolutionaries that traced back to ancient battles for freedom waged in Lexington and Concord. "The real hero of this struggle is the American Negro," proclaimed Johnson, a revelation made all the more powerful since it acknowledged the hard truth that African-American democratic faith had remained the ballast to national progress dating back to antebellum slavery.
"Their cause must be our cause too," Johnson remarked, offering a full-throated endorsement not just to events taking place in Selma but the wider struggle to eradicate institutional racism and achieve full citizenship.
Johnson's brilliant speech would help thrust him and the movement he supported into the annals of American and world history. In truth, the movement provided the historical context for Johnson's bold and riveting words. Social and political change is always rooted in organized grassroots activism that transforms local issues into national ones.
Politics and public policy matter too, of course. And Johnson's "We Shall Overcome" speech stands at the historic sweet spot, a place where history, grassroots activism, presidential and congressional leadership, and policy all converge to turn the quotidian into the sublime.
Read a transcript of the speech on the Lyndon Johnson Presidential Library website.
Social movements from Selma to Ferguson have three important templates. They are creatively improvisational, morally passionate and policy specific. As important as the grassroots organizing and activism depicted so masterfully in Selma is, federal, state and local politics and policymakers are necessary to implement the changes in laws, legislation and institutions that millions of people have demonstrated for.
Ultimately, Johnson's triumph, like King's 10 days later in Montgomery, proved to be a collective victory for American democracy, one made in concert with thousands of different historical actors, from black preachers and ordinary citizens to White House advisers and congressional liaisons.
Johnson's speech reminds us of the relatively brief, remarkable period in American history when the moral passion of the civil rights movement inspired an American president to make it his own.